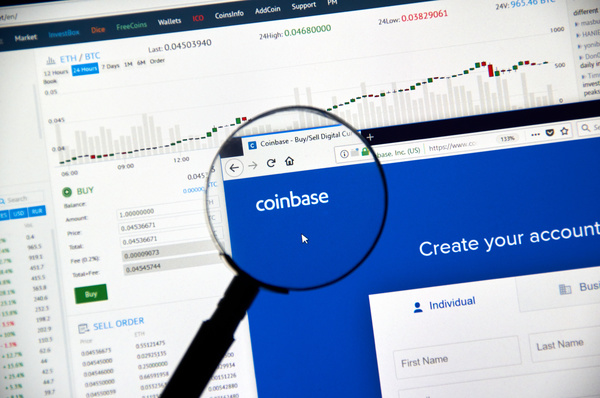 If you don't have a traditional stock account and want to gain exposure to Coinbase stock you can now do so on Binance. Before we look at how to buy Coinbase Stock Tokens, let's first clarify what tokenized stocks are.
What Are Coinbase Stock Tokens?
Stock Tokens on Binance are zero-commission digital tokens backed 1:1 by the underlying stock held by Binance. The tokens are pegged to the performance of the stock on the NASDAQ.
Unlike other digital assets on Binance, trading of stock tokens on Binance follow traditional exchange hours.
For a greater understanding of the risks involved read the Binance Stock Tokens Trading Service Agreement here.
How to Invest in Coinbase Stock Tokens on Binance
If you don't have an account you will need to register for one, and then complete KYC (Know Your Customer).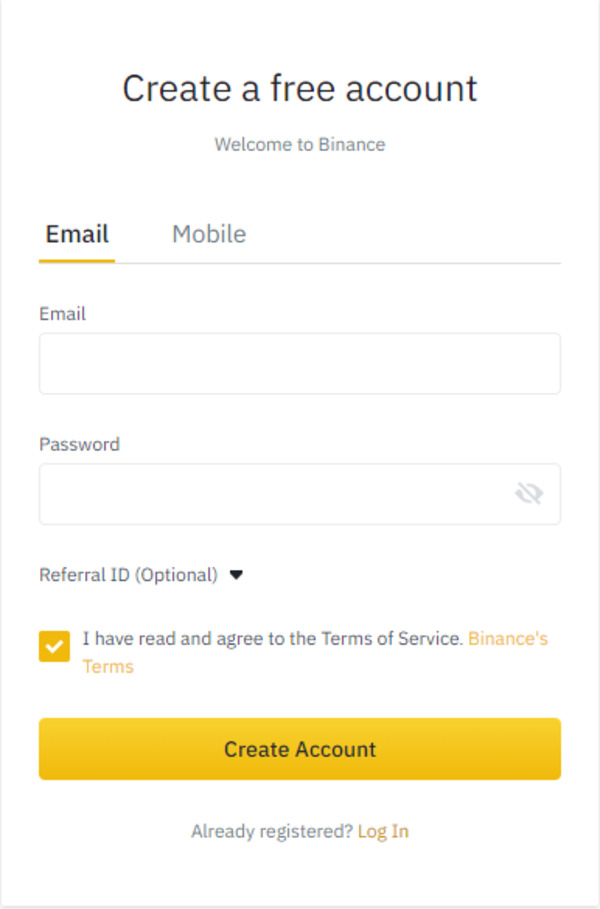 If you already have an account then log in.
If stock tokens are available in your jurisdiction you should be able to select them from the top trade menu.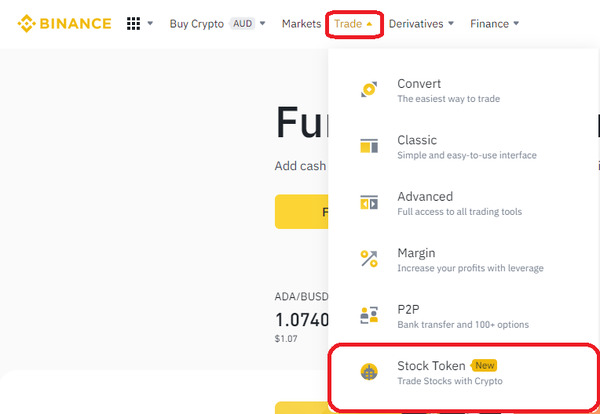 From the first screen, we can see the Last Price, Volume traded on Binance, and the percentage change in the price. Click on trade on the right-hand side to go to the next screen.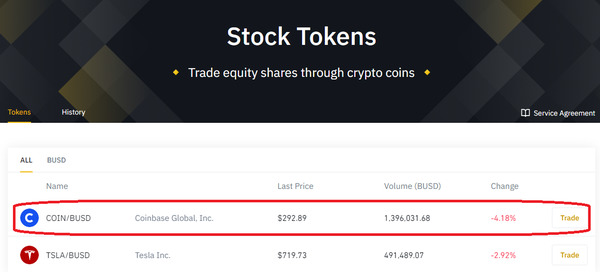 If this is your first time trading tokenized stock on Binance you should be greeted by a confirmation pop-up.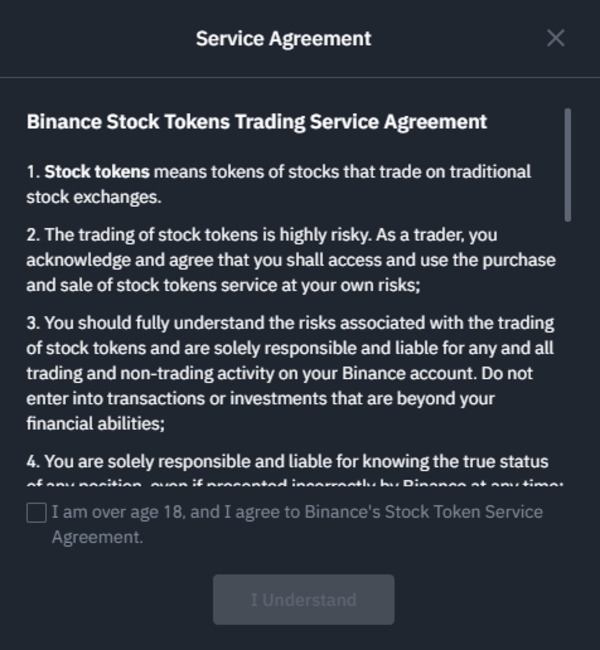 As tempting as it can be to just scroll to the bottom, tick the box, and click 'I Understand,' you should always read service agreements fully.
You will need BUSD, which is Binance's USD-backed stablecoin if you wish to trade. If you don't have any BUSD, you can buy some by clicking on buy crypto or exchanging some other digital asset you have via the trade menu.

Once you have BUSD in your account, key in the number of tokens you wish to buy on the right-hand side, and click 'Buy.'
You now own Coinbase Tokenized Stock. Congratulations!
Should You Buy Tokenized Stock?
We can't advise you if buying tokenized stock rather than the actual stock is better for your personal circumstances. Hopefully, this guide has helped you gain a greater understanding of the differences between the two and how to acquire Coinbase Tokenised Stock.
To sell the stock at any point key in the amount the same way you did to buy them and click sell. If you want to own some Tesla tokenized stock on Binance, follow the same process, and select Tesla instead of Coinbase.
Related Articles:
If you want to stay up-to-date with the latest trends and developments in the digital asset markets, subscribe to the Bitcoin Market Journal newsletter.