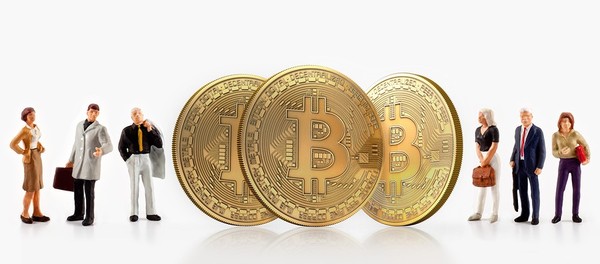 Ever wondered how many people use Bitcoin? It's a tricky number to pin down precisely, and it is likely that we'll never know for sure. But, with enough data, we can make an educated guess.
With regards to what qualifies as a Bitcoin 'user', we will define it as a wallet with any amount of bitcoin in it.
In Numbers:
Over 100 million bitcoin wallets with value now exist.
No. of active daily bitcoin wallets has reached an average of 1 million.
An estimated 11% of Americans currently hold bitcoin.
The number of wallets holding 100+ bitcoin reached over 16,000 in October.
Adoption of cryptocurrency apps in emerging markets, such as Nigeria, has skyrocketed in 2020.
Millions of Bitcoin Wallets
It looks as though Bitcoin is once again generating a lot of attention, especially in the wake of Covid-19, according to data from Statista. That said, this doesn't represent the actual total number of bitcoin users, given that any one person can have as many wallets as they wish.
Considering that two of the largest wallet providers, Coinbase and Blockchain.com, have over 35 million users and 59 million wallets respectively, it can safely be assumed that there are many, many more users given the hundreds of other wallets available.
Glassnode reported earlier in the year that 16,159 of these wallets hold 100+ BTC. Additionally, the firm noted that the number of non-zero balance bitcoin wallets reached an all-time high of 31,913,355.
1 Million Users Transact Bitcoin Per Day
It's safe to assume, however, that with an increase in wallets, there is bound to be an increase in the number of new bitcoin users. According to data from Bitinfo and Glassnode, the number of people transacting daily has been on a steady rise since January 2020, going from an average of 600k-700k to around one million per day.
From that, we can assume that three percent of the near 32 million non-zero balance wallets transact bitcoin every day, indicating that HODLing and speculating on the price is the most popular use of bitcoin.
American Adoption
America has become one of the most popular destinations for digital currency adoption despite ongoing battles with regulators. One survey suggests that approximately 11 percent of Americans own bitcoin, meaning that some 30 million bitcoin owners are based in the States.
Coinbase
The most popular bitcoin wallet provider and cryptocurrency exchange, Coinbase, claims to have over 35 million verified users across over 100 countries.
This is a stark increase from the 13 million users registered with the exchange in 2019. Whilst this figure certainly falls in line with the numbers mentioned above, it can be safely assumed that many of these accounts are no longer active.
Emerging Markets
The survey also highlights the presence of bitcoin in emerging markets, with a staggering 32 percent of respondents coming from Nigeria. Above the U.S. also stands Vietnam, South Africa, Turkey, Peru, Spain, and China, revealing that bitcoin is a truly global phenomenon.
Even prior to the economic woes caused by Covid-19, countries like Venezuela who are amidst a hyperinflation crisis were latching on to bitcoin as a store of value, proving it's real-world tangibility.
With the ubiquity of smartphone technology and wireless networks, people across the world lacking in banking infrastructure or are wrestling with economic collapse, are beginning to use bitcoin as an alternative.
How Many Bitcoiners Are There?
Given that there is a somewhat limited and conflicting nature of data found throughout this article, it is safe to assume that there are far more bitcoin users out there than previously thought.
Considering that Coinbase and Blockchain.com have already created almost 100 million Bitcoin wallets alone, as well as studies suggesting that there are over 25 million traders outside of the USA and Europe and that it isn't the only bitcoin wallet provider in the world, we can estimate that there are over 100 million bitcoin 'users' around the world.
Further Reading:
If you are looking to understand more about Bitcoin and why it is such a popular technology, subscribe to Bitcoin Market Journal to join our expanding community of blockchain investors.