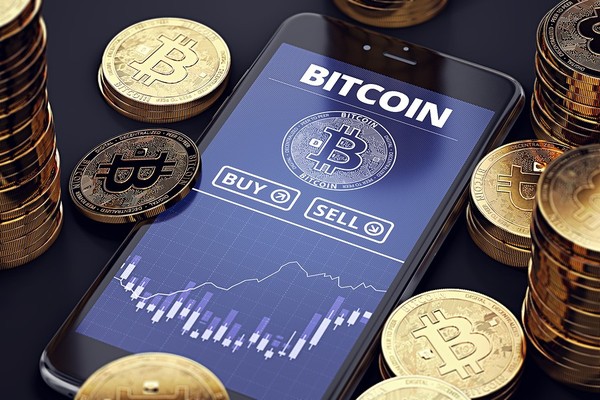 As mentioned in our previous post on the subject, buying bitcoin with Venmo is difficult, while buying bitcoin with Square Cash, its rival, is not.
Like Venmo, Square Cash is an app you can use to send money to your friends. Unlike Venmo, Square Cash comes with a built-in bitcoin wallet.
Square's founder and CEO, Jack Dorsey (who also founded Twitter), is a big bitcoin bull. Last year, he said that he thinks bitcoin will become the world's currency and the currency of the internet. Take a look at this tweet to get his feelings on Square Cash and bitcoin.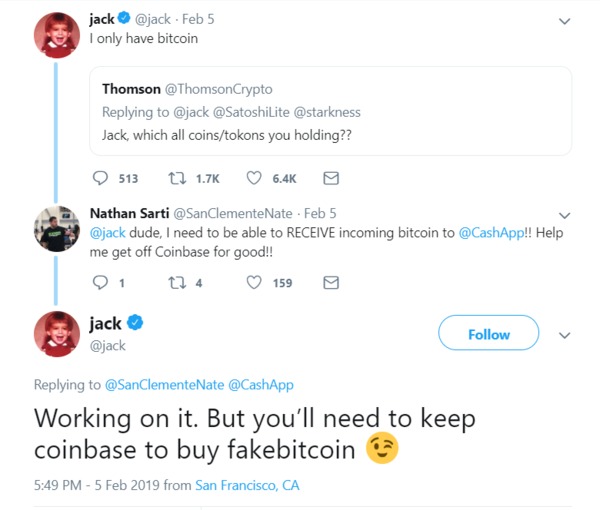 In November 2017, just as the price of bitcoin was taking off, Square Cash began experimenting with bitcoin trading. Following this, the price of bitcoin increased by 11%.
In January 2018, Square gave its users the ability to buy and sell bitcoin within the Cash app.
According to Square's quarterly financials, bitcoin trading brought in $43 million in revenue during the most recent quarter.
"We consider our role in the bitcoin transactions to be facilitating customer access to bitcoin," Square wrote in its quarterly report. 
Venmo, which is owned by PayPal, is not nearly as bitcoin-friendly. Dan Schulman, PayPal's CEO, called bitcoin "unsuitable" last year.
Here's how to buy bitcoin with Square Cash.
Step 1: Download Square Cash
If you are using an Apple device, go to the App Store. If you are using an Android device (such as a Samsung phone), go to the Play Store.
Search for "Cash", and download the app.
Step 2: Open the Square Cash app
You'll then see this screen. Tap on the little circle in the top left corner.
Step 3: Link your bank account
Link your bank account using your debit card. Enter your 16-digit debit card number, along with your card's expiration date, the 3-digit CVV, and your Zip code. Then tap "Add Card".
If you don't have a debit card, tap "No Card?" and enter your bank's 9-digit routing number.
Step 4: Tap on "Bitcoin", then tap "Buy"
Step 5: Enter the amount of bitcoin (in dollars) that you wish to purchase
Step 5: Press "Buy"
That's all there is to it! You have now successfully bought bitcoin using Square Cash.
In Conclusion
Buying bitcoin with Square Cash is very simple.
Moreover, Square Cash is catching up with Venmo. According to eMarketer, around 22.9 million people used Venmo in 2018, while 9.5 million people used Cash. However, according to Nomura, Cash has been downloaded more than Venmo.
If you are a bitcoin enthusiast, Square Cash is probably the better choice.
For more high-quality content on bitcoin and other digital currencies, subscribe to the Bitcoin Market Journal newsletter today.