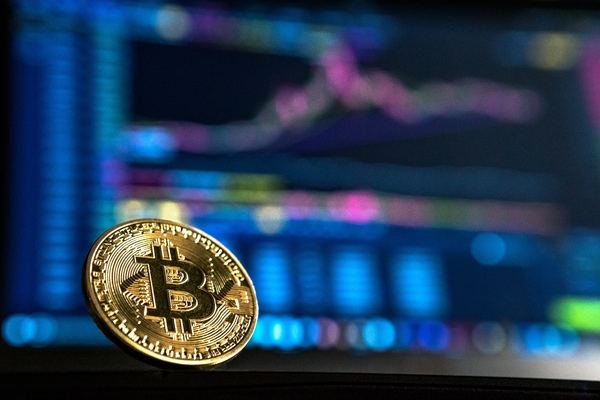 If you want to take an active approach to investing in bitcoin and other digital currencies, it is important that you use the right trading platforms to execute your trades. Take a look below at the best bitcoin trading sites to consider using when investing in digital currencies.
Best Bitcoin Trading Sites
Taking into account daily trading volume, the number of altcoins traded, trading fees, user reviews, and ease of use for beginners, here are our top picks.
| Name | Description | Daily Trading Volumes | Number of Altcoins | Trading Fee | User Reviews | User Friendliness | Score |
| --- | --- | --- | --- | --- | --- | --- | --- |
| Binance | Binance was launched in 2017 after a successful initial coin offering and quickly managed to become one of the go-to bitcoin trading sites for both beginners and experienced digital currency traders. The exchange's high number of tradable assets combined with its user-friendly interface have helped to establish it as one of the leading digital currency exchanges today. | 975,000,000 | 100+ | Tiered | 3 | 5 | 4.5 |
| Bittrex | Bittrex is one of the most popular bitcoin trading sites for trading altcoins, as it offers an extensive range of digital currency pairs to trade. Bittrex is also regularly one of the first exchanges to enable the trading of newly launched digital currencies coming out of initial coin offerings (ICOs). Bittrex is an excellent bitcoin trading site to use when you first start to venture into the altcoin market, as it is very user-friendly and intuitive to navigate. | 75,000,000 | 100+ | 0.25% | 3 | 5 | 4 |
| Bitfinex | Bitfinex was launched in 2012 to provide investors with access to bitcoin and other digital currencies. The Hong Kong-based bitcoin trading site has managed to establish itself as one of the exchanges with the highest trading volumes thanks to its range of tradable digital assets and advanced trading functionalities such as margin trading. | 525,000,000 | 35 | Tiered | 4 | 4 | 4 |
| Poloniex | Delaware-based Poloniex has emerged as one of the most popular exchanges for trading altcoins. The bitcoin trading site was launched in 2014 to enable traders to invest in a broad range of trade digital currency pairs and to provide its users with the ability to trade using leverage. While trading with leverage increases your potential profits, it can also inflate your losses. Hence, always trade with care and cut your losses quickly when the market moves against you. | 65,000,000 | 58 | Tiered | 2 | 4 | 3.5 |
| BitMEX | If you are looking to trade digital currencies using leverage, BitMEX is among the best in the game. BitMEX is a bitcoin trading site that was set up in 2014 to provide digital currency derivatives to professional traders. The platform uses bitcoin as the base currency for all derivatives trades and allows users to leverage up to 100x, which means with 1 bitcoin, you can move up to 100 bitcoin in value. While leverage allows you to greatly amplify your returns, it can also exacerbate your losses. Hence, it is important to put adequate risk management measures into place should you decide to trade bitcoin derivatives as part of your investment strategy. | 1,000,000,000 | 7 | Tiered | 3 | 4 | 3.5 |
| Kraken | San Francisco-based Kraken is one of the longest standing and most reputable bitcoin trading sites in the market. The digital currency exchange was founded in 2011 and offers a variety of digital currency pairs in which to invest, including Ether (ETH), Litecoin (LTC), and Ripple (XRP). Kraken's easy-to-use platform has recently received an update through the integration of Crypto Watch's trading dashboard, which supplies traders with deeper insight into the currencies they are trading. | 240,000,000 | 19 | Tiered | 2 | 4 | 3 |
| Coinbase Pro | CoinbasePro is the bitcoin trading site of the San Francisco-based bitcoin exchange and wallet provider Coinbase. Coinbase launched Coinbase Pro (formerly known as GDAX) in 2016 to provide bitcoin traders with a professional trading platform to buy and sell the altcoin. Coinbase Pro has since added leveraged trading options to the exchange and has also made several altcoins available for trading. | 220,000,000 | 7 | Tiered | 3 | 5 | 3 |
| Gemini | Founded in 2015 by the Winklevoss twins, Gemini is one of the few regulated digital currency exchanges in the U.S. Gemini is targeted at professional investors and currently supports five altcoins, alongside bitcoin. | 55,000,000 | 5 | Tiered | 3 | 4 | 3 |
User reviews are from CryptoCompare.
Related Articles:
Each of the above-listed digital currency exchanges has unique features to offer. It is up to you to choose which type of bitcoin trading site suits you and your investment needs the most. Happy trading!
To receive a steady stream of blockchain news and views, subscribe to the Bitcoin Market Journal newsletter today!