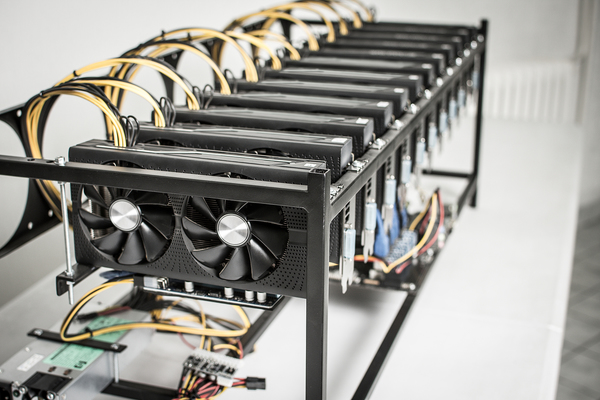 Digital currency mining has become a popular way for tech-savvy individuals to generate revenue in the digital asset markets. However, as mining difficulties increase and the market becomes more and more competitive, miners need to ensure that they have the best crypto mining rigs to maximize revenues.
Here is a look at the best mining rigs to help you choose which ones are right for you and your mining operation.
Top Crypto Mining Rigs
| Items To Be Rated | Price in USD | Hash Power | Energy Consumption | Number of Minable Coins | Score |
| --- | --- | --- | --- | --- | --- |
| Antminer T15 | ~900 | 23.TH/S | 0.067 W/GH | 10+ | 4 |
| Antminer R4 | 1000 | 7TH/s | 845 W | 10+ | 4 |
| Shark Extreme 2 (8 GPU) | ~9290 | 240MH/S | 130W-280W | 50+ | 3.5 |
| Shark Mini | ~5290 | 122MH/s | 850W | 50+ | 3.5 |
| Antminer L3/L3+ Scrypt Miner | ~350 | 580MH/s | 561W/GH | 1 | 3 |
| Shark PRO | ~6890 | 2700H/s - 190MH/z | 1200-1600W | 50+ | 2.5 |
Antminer T15
The Antminer T15, created and distributed by Chinese mining company Bitmain, is a popular piece of bitcoin mining hardware due to its efficiency. Notably, the T15 comes equipped with the Bitmain 7nm chip, giving a serious boost to the computing performance. Rating: 4.0
Antminer R4
The R4 Antminer is a cost-effective and powerful Bitcoin miner. One of the key features is that the R4 possesses a unique fan that does away with excessive noise. Rating: 4.0
Shark Extreme 2 (8 GPU)
The Shark Extreme 2 rig is an eight GPU card miner that is a popular choice for GPU-based mining setups. It can miner a great number of different tokens with relatively low power consumption to boot.  Rating: 3.5
Shark Mini
The Shark Mini lightweight, compact mining rig is a top choice for solo miners with an easy-to-use interface and support.  Rating: 3.5
Antminer L3/L3+ Scrypt Miner
The Antminer L3/L3+ Scrypt Miner is an ASIC miner designed specifically to mine Litecoin.  Rating: 3.0
Shark PRO
Touted as the most compact and lightweight mining rig, the Shark PRO miner can be custom configured prior to purchase for additional power and control options. Rating: 2.5
Should You Still Mine Digital Currencies in 2021?
Digital currency mining has taken several turns over the past few years, with an entire industry now dedicated to producing ever-increasingly powerful mining rigs.
What should be considered before you venture into purchasing a miner is the 'network difficulty' for the cryptocurrency you wish to mine. The difficulty determines how much hashing power you'll need to mine blocks, which has given rise to ASIC bitcoin mining computers and mining pools, as bitcoin is simply unprofitable to mine alone as the graph from blockchain.com shows.
That said, there are still thousands of cryptocurrencies in existence that are worth mining. Whether you want to start to mine digital currencies or not is entirely up to you. There are several websites that have profitability calculators that can give you a clearer view of the insights into outcomes of mining any given digital currency depending on hashing power etc., notably WhatToMine and NiceHash.
However, if you want to learn about cryptocurrency networks, the blockchain, and how mining actually works, then you could start immediately with one of the more affordable miners and look at it more as an experiment than an investment venture.
Mining is more than just a money-maker, is important to remember that miners help to secure digital currency networks and, thus, play an integral role in the blockchain revolution. Therefore, you can also look at mining as your contribution to an industry that has the potential to change the world and increase the value of your portfolio along the way.
Related Articles:
To discover more opportunities in the digital markets, subscribe to Bitcoin Market Journal today!