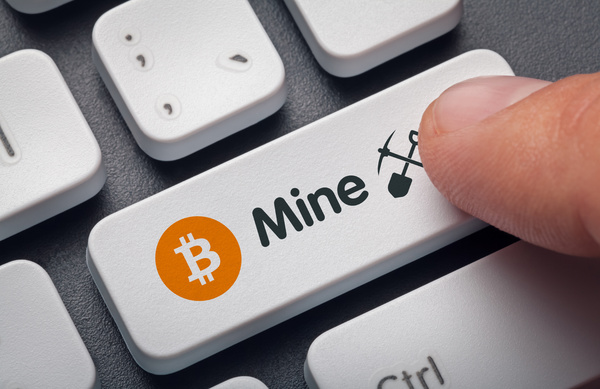 At the start of 2021, the price of bitcoin (BTC) reached an all-time high once again. As a result, bitcoin mining also came back into the limelight. Firms that dominate the space with high-powered graphics cards and bitcoin-specific mining hardware are profiting from this boom.
An investment into bitcoin mining companies is a two-fold investment of sorts, as you are both indirectly investing in bitcoin without purchasing any, as well as supporting the technology that allows it to function, exist, and grow.
Some of these companies are publicly traded on the stock exchange, so let's take a look at what's on offer.
What Is Bitcoin Mining?
Before that though, allow us to briefly explain what it means to mine bitcoin.
Bitcoin mining refers to the generation of new BTC coins by network participants who are using their computational power to process transactions on the Bitcoin network. 
By supporting the network and validating transactions, bitcoin miners are awarded freshly minted bitcoin, this is called a block reward, which at present is 6.25 BTC per block mined. New blocks are created every ten minutes or so, each one containing several confirmed transactions with numerous miners involved in this process. The newly minted BTC are split amongst each miner the was involved in the creation of a new block.
Miners are competing with each other to confirm more transactions and be the ones to earn the coveted block reward; it's become a hardware arms race of sorts, and there are gigantic mining operations that use the latest hardware to improve their mining efficiency with high-end graphics cards.
Top Bitcoin and Crypto Mining Stocks
Let's have a look at some of the most promising crypto mining stocks you could invest in today.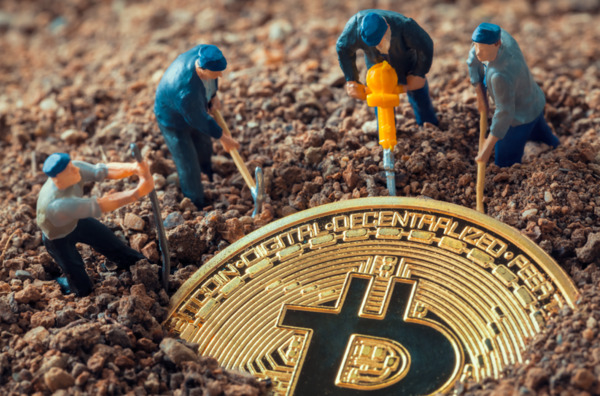 Riot Blockchain (NASDAQ: RIOT)
Colorado-based Riot Blockchain "focuses on building, supporting and operating blockchain technologies" and digital currency mining. The company has investments in a number of blockchain startups, such as Canadian bitcoin exchange Coinsquare, and runs a crypto mining operation in Oklahoma City.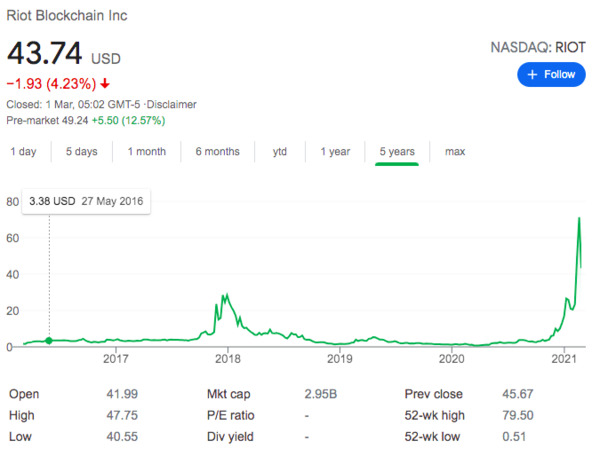 Nasdaq-listed Riot Blockchain has a market capitalization of $2.95 billion and its shares are presently trading at $43.74.
Canaan (NASDAQ: CAN)
China-based mining firm Canaan is a major bitcoin mining hardware manufacturer that has been working to create the best mining rigs on the market, this has seen them become suppliers to other mining companies such as Hive Blockchain Technologies.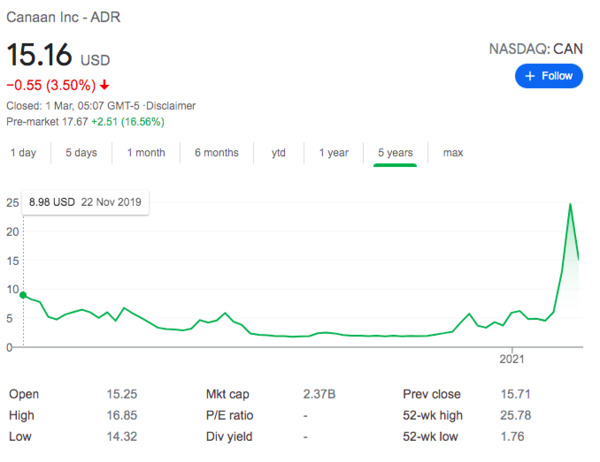 Canaan is trading on NASDAQ with a market capitalization of $2.37 billion, its shares are presently trading at $15.16.
AMD Micro Devices (NASDAQ: AMD)
Advanced Micro Devices Inc. is a California-based company that develops computer processors and primarily focuses its GPU products in the gaming community. However, some of its GPUs can also be used to improve the efficiency of bitcoin mining rigs, and this has been very beneficial for the company as the bitcoin mining boom has massively boosted its sales.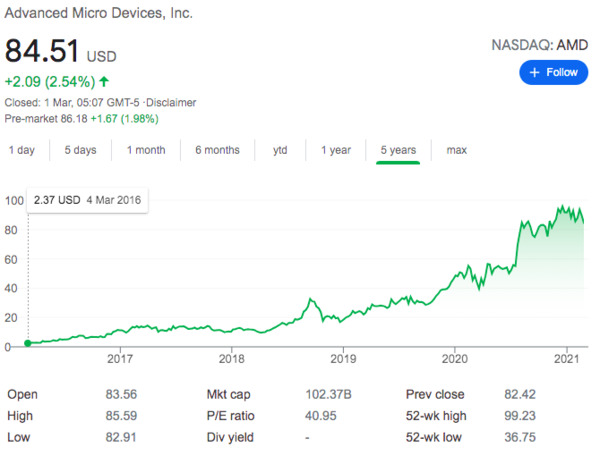 The firm has relished in the bitcoin mining scene and now produces specialized hardware solutions for digital currency miners. AMD is listed on the Nasdaq exchange and has a market capitalization of $102.37 billion. Its shares are currently trading at $84.51.
Hive Blockchain Technologies (TSXV: HIVE)
Canadian digital currency mining firm Hive Blockchain Technologies was launched in 2017 as a partnership between Foire Group and leading cloud mining services provider, Genesis Mining. The Vancouver-based company runs mining operations in Iceland, Norway, and Sweden and went public in September 2017 on the Toronto Stock Exchange.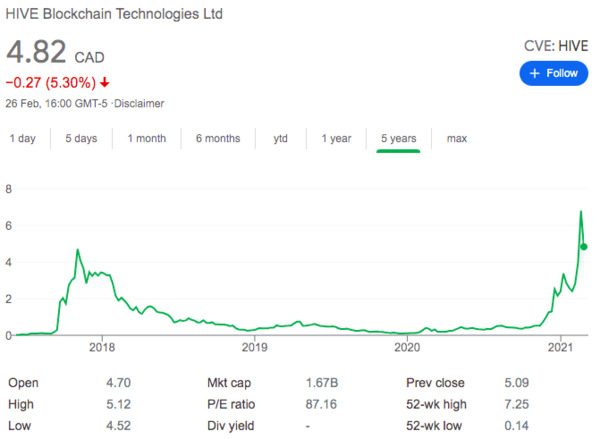 Hive Blockchain has a market capitalization of C$1.67 billion and its shares are currently trading at C$4.82.
Hut 8 Mining (CVE: HUT)
Hut 8 Mining is another Toronto Stock Exchange-listed stock that provides equity investors with exposure to the digital currency mining sector. Toronto-based Hut 8 was launched in partnership with Bitfury Group and focuses its business operations on mining and blockchain infrastructure. The company went public in March 2018 and runs its mining farms in Canada.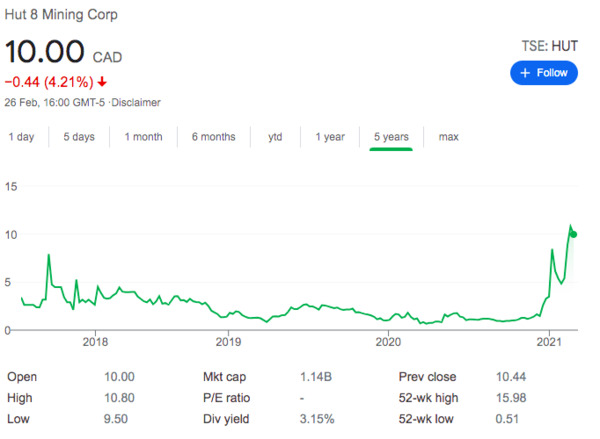 Hut 8 Mining is listed on TSE and has a market capitalization of C$1.14 billion and its shares are currently worth C$10.00.
Related Articles: 
Interested in finding out more ways to invest in bitcoin and bitcoin-related industries? Subscribe to the Bitcoin Market Journal newsletter today!