In recent months you may have noticed a new buzz around digital assets, and this time it has almost nothing to do with Bitcoin. Instead, non-fungible tokens (NFTs) are generating a lot of hype for a lot of industries, especially within the arts, music, and even sports.
Football Crazy, NFT Mad
Sorare is an NFT project that creates digital collectible NFTs in the form of fantasy football trading cards. They're one-of-a-kind, and in some cases can be worth quite a lot of money.
In this brief guide, we'll show you how to purchase Sorare trading cards on one of the leading NFT marketplaces, OpenSea.
Things you'll need: a MetaMask wallet.
Step One: Head to OpenSea.io
Once you've made it to OpeanSea.io, navigate to the search bar above and search "Sorare".

Step Two: Head to the Official Sorare Listings
In the dropdown menu, click on the Sorare option that has the blue tick next to it.

Step Three: Browse!
Here you'll find a long list of all the current Sorare trading cards available on OpenSea, as well as having many filter options.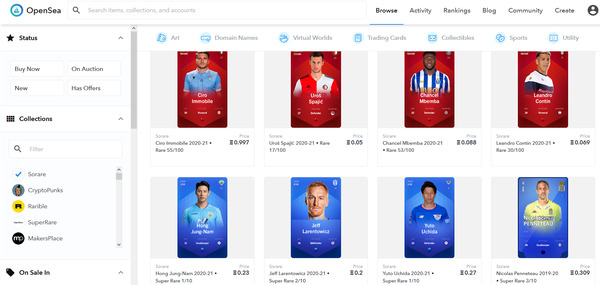 Step Four: Make Your Pick
Once you've found the player you want, you can browse their entire ownership history, rarity, as well as their price history over time. When you're ready, click "Buy Now"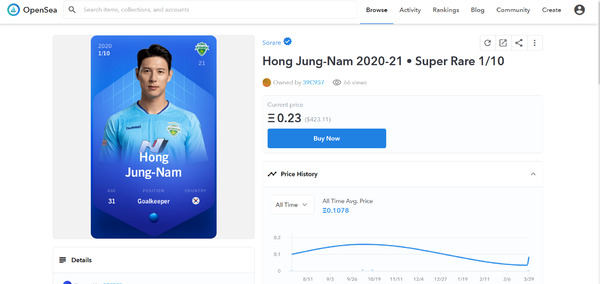 Step Five: Connect MetaMask or an Alternative Wallet
Before making a purchase, you'll need to connect one of the many supported wallets. If you're having trouble selecting which, go with MetaMask as it is is one of the easiest to use and it will be used in the following steps.
If you don't have a MetaMask already, then follow this link: MetaMask: The 3-Minute Quick-Start Guide
When you're set-up, click "Sign In".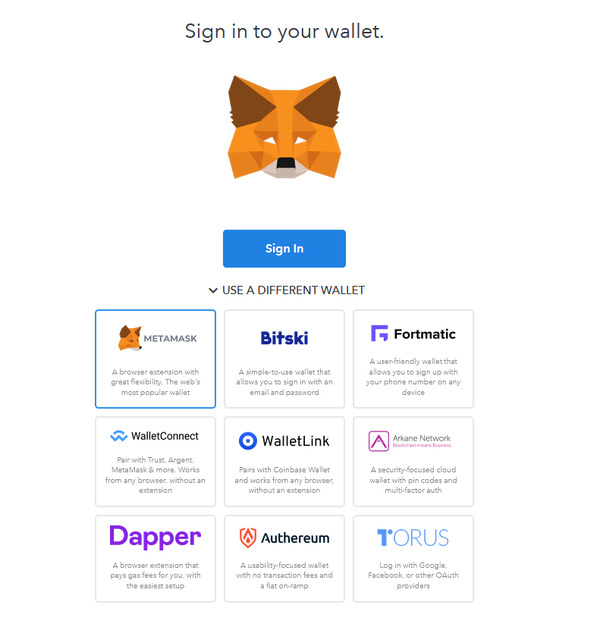 Step Six: Confirm the Sign In
This is a simple step, but just in case the "Signature Request" box confused you, it's just a confirmation that you're letting MetaMask interact with OpenSea.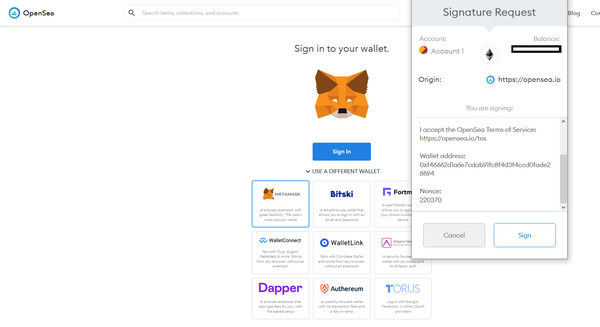 Step Seven: Confirm Your Purchase
Once you're signed in, you'll automatically be redirected back to the card you selected, and from there you can either pay using digital currency from your MetaMask wallet or use a credit/debit card to complete the purchase.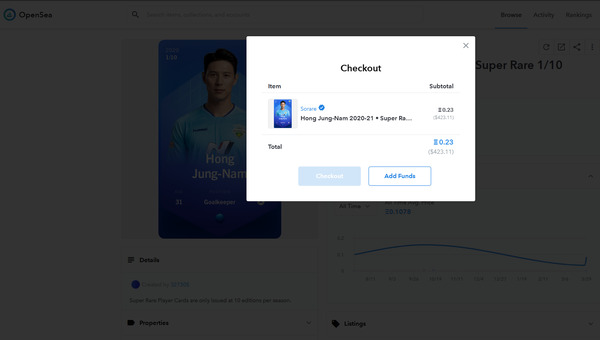 With that, you've just managed to enter into the new and exciting world of NFTs, a fun way to collect and explore all the brilliance of blockchain tokenization.
NFTs in the Net
Sorare launched in 2019 and was one of the few NFT projects to gain mainstream attention, which certainly makes sense considering the size and scope of the football industry and its passionate fans. Having launched what is in essence, a fantasy football trading cards game, Sorare is considered to be one of the leading NFT platforms outside of its sporting niche.
That said, it should be noted that Sorare isn't exactly an investment opportunity, it is more of a football collectibles game.
Over the course of its short and successful existence, the platform has managed to rake in tens of millions in investments so that it can expand its partnerships beyond the 130 football clubs it has already signed.
Further Reading:
Want to stay ahead of the latest trends in digital assets, NFTs, and blockchain technology? Subscribe to Bitcoin Market Journal and always be ahead of the curve!