Let me ask you a question. What kind of bitcoin or altcoin wallet do you have? More than likely your wallet is on your desktop or smartphone, right? But what if it wasn't? What if it was a browser extension?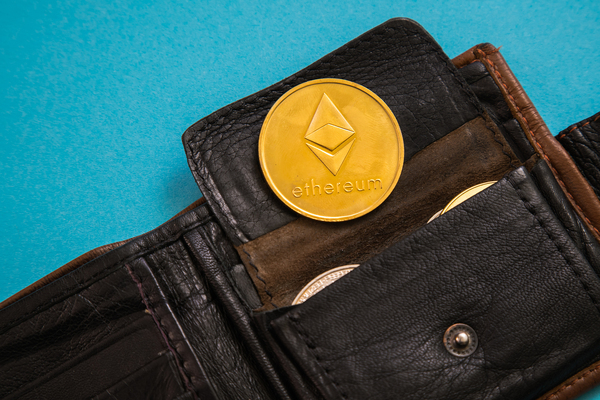 MetaMask changed how bitcoin and altcoin owners viewed their wallets. Released in the summer of 2016 by Dan Finlay and Aaron Davis, MetaMask alters the perception that digital wallets can exist within a browser extension.
What Is MetaMask?
In the simplest terms possible, MetaMask is an Ethereum wallet that will work across multiple browsers. Users can connect to the Ethereum blockchain and send, receive, and store ERC-20 tokens.
"Our mission is to make Ethereum as easy to use for as many people as possible."
MetaMask is mostly used on Google Chrome; however, it's also available for Brave, Firefox, and Opera browsers.
Getting Started with MetaMask
Setting up MetaMask on your browser doesn't take much time and is simple and straightforward. With our guide, you'll be up and running in a matter of minutes. Navigate to the MetaMask site, then click on the "Get Extension" option located in the middle of the screen.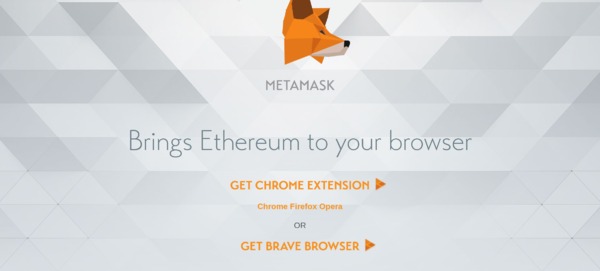 As the extension installs, MetaMask will ask you to create a password which is used to encrypt your information.
Next, your 12-word recovery phrase is shown. You want to be sure to take note of your phrase and store it in a secure place. In the event that something goes wrong, this seed phrase is what you'll use to recover your funds.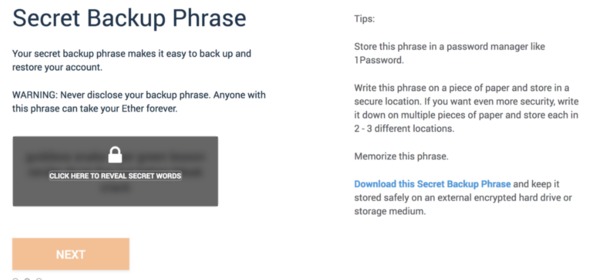 MetaMask will ask you to validate your seed phrase by clicking on the words in the appropriate sequence. When that's done, your wallet is ready, and you can start transferring funds to your account. To do so, click on the MetaMask extension in your browser, then select "Deposit." Your deposit address will show up, which you can use to send altcoins to yourself.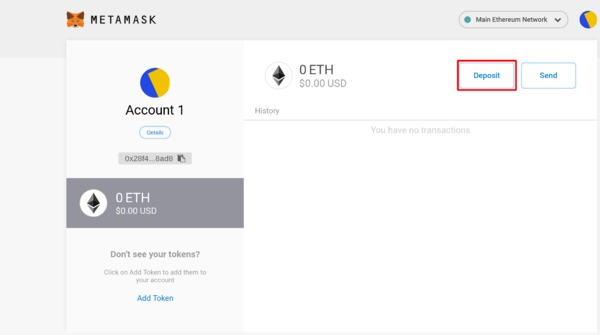 MetaMask defaults to Ethereum; however, the wallet supports many other ERC-20 coins. These include 0x, BAT, Modum, and many more.
MetaMask Features
You already know that you can use MetaMask in your favorite browser. However, this online wallet has many other features as well. For example, you can access or develop many decentralized apps (Dapps) through MetaMask. Plus, you can deposit any ERC-20 token you hold.
Perhaps the best feature available with MetaMask is the ability to purchase altcoins right from the wallet. In just a few clicks of your mouse, you can buy Ethereum or any other supported altcoin thanks to MetaMask's integration with Shapeshift and Coinbase.
Lastly, the MetaMask wallet provides support for many different languages. At this time, users can view the platform in at least 18 various languages.
Give MetaMask a Try
While it might not be the most popular wallet on the market, MetaMask is a secure and reliable option for your ETH and ERC-20 tokens. The team behind this wallet has plenty of experience in the world of altcoins and has created a solid web extension wallet.
This wallet is easily accessible and very user-friendly, not to mention available on multiple browsers. To learn more about MetaMask and other digital wallets on the market, subscribe to the Bitcoin Market Journal newsletter today.