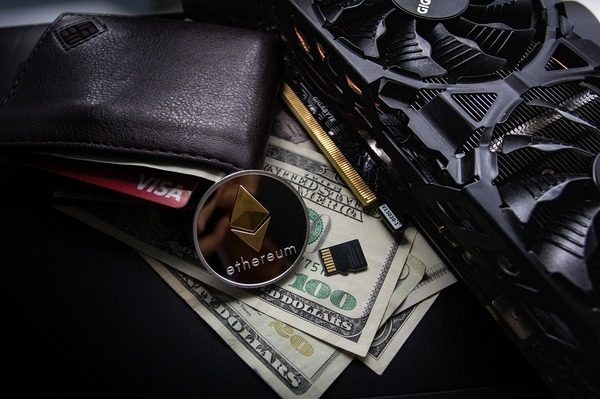 Investing in venture capital funds is normally reserved for institutional investors and a handful of high-net-worth individuals who are well connected in the VC sector. However, thanks to blockchain-powered decentralization of venture capital, you can now add venture capital exposure to your investment portfolio through the purchase of blockchain VC fund-issued digital tokens.
In this article, we take a look at what venture capital firms are and which blockchain VC firms allow you to invest as a private investor in 2019.
What Are Venture Capital Firms?
Venture capital (VC) firms are private investment companies that invest in startups and SMEs with high growth potential. While investments in new and small companies carry a high level of risk, the payoff for early-stage investors of companies that get bought up or go public is tremendous.
Moreover, VC funding has become a very popular way for startups (including those in the blockchain industry) to raise funds and secure strategic partnerships. In the blockchain industry, leading venture capital investors include Blockchain Capital, Digital Currency Group, Draper Associates, Fenbushi Capital, Pantera Capital, and Sequoia Capital.
Best Investable Blockchain VC Firms
Here's a quick list of the best blockchain venture capital funds in which individual investors can invest through the purchase of a digital token.
Blockchain Capital
The first and most known blockchain venture capital firm that has issued a token to enable individual investors to gain exposure to one of their blockchain-focused VC funds is Blockchain Capital.
Blockchain Capital was founded in 2013 and is one of the most influential investment firms in the digital currency and blockchain space with a portfolio of over 50 active investments.
In April 2017, Blockchain Capital became the first venture capital fund to issue a digital token to raise funds for a new fund. For its $50 million blockchain-focused fund, $10 million were raised through the sale of the BCAP token. The BCAP token was issued as an ERC20 token that any investors could purchase, but in late 2018, Blockchain Capital changed the status of its token to a security token and only accredited investors were able to hold the token from that point onward.
Today, you can access the BCAP investor platform to find out more information about the fund and its token, which currently carries a net asset value of $2.73. The BCAP security token can be purchased on the SharesPost marketplace and the OpenFinance Network.
Iconic Lab
Founded in 2017, Iconic Lab is a decentralized venture capital group that is powered by its token sale accelerator program. Iconic Lab not only invests in existing blockchain companies, but it also supports new startups by providing seed funding and expertise to entrepreneurs looking to launch a token sale while investing in these projects alongside outside investors.
Currently, the decentralized VC fund's portfolio includes Unibright and has a number of startups in incubation, including Trade Finance Market, Topl, Solidified, and Based Global.
Iconic Lab is a portfolio company and strategic partner of Germany-based, publicly traded FinLab AG. Its digital token, the Iconic Lab Token (ICNQ), currently trades at $0.073, according to CoinMarketCap, which is an over 90 percent drop from its original ICO issue price. It can be purchased on the decentralized exchange IDEX and on the GBX Digital Asset Exchange.
SpiceVC
Launched in 2017, Singapore-incorporated SpiceVC is the first fully tokenized venture capital fund. Investors can gain exposure to SpiceVC's blockchain investments through the purchase of the fund's security token, the SPICE token. During its security token offering (STO), SpiceVC managed to raise $15 million to launch its blockchain-focused tokenized venture capital fund.
In the VC fund's Q4/2018 Net Asset Value Report, the fund's net Assets Under Management equaled $14,639,987 at year-end 2018 and its portfolio includes companies such as Bakkt, Securitize, GraphPath, and RNDR. The net asset value of the SPICE token was calculated as $1.31 as of December 31, 2018.
Investors can buy the SPICE token, which represents a share in the SpiceVC fund and entitles holders to a share in its returns, on the OpenFinance Network.
Related Articles:
To learn more about you can invest in the blockchain revolution, subscribe to the Bitcoin Market Journal newsletter today.