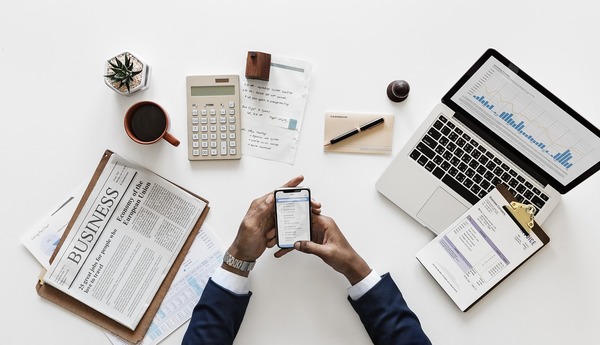 When the digital currency markets emerged as a popular investment asset class for retail investors in 2017, a number of digital asset management tokens emerged to offer investors the opportunity to invest into a diversified portfolio of digital currencies and tokens through the purchase of one single digital token.
In this guide, you will discover the best blockchain asset management tokens that you could add to your investment portfolio in 2020.
What Are Blockchain Asset Management Tokens?
There are a number of different blockchain asset management platforms in the market today.
Some enable investors to gain broad exposure to the digital asset market without having to buy and store each individual digital currency and token themselves. These investment management platforms, such as Crypto20, enable investors to purchase only one token which acts as a de facto share in a diversified digital asset portfolio managed by the company.
Other platforms enable investors to invest in a range of different portfolios, such as on the Iconomi platform, while others, such as Blockchain Capital's BCAP token, enable investment in an asset class – namely Venture Capital – that would otherwise be difficult to invest in for private investors.
Best Blockchain Asset Management Tokens
We have compiled a list of blockchain asset management tokens that you could add into your portfolio in 2020. We have ranked these tokens using factors such as market capitalization, daily trading volumes, and price, among others.
| Name | Description | Market Cap ($) | Daily Trading Volume ($) | Price ($) | Size of Community (Measured by Twitter Followers) | Number of Backlinks | Score |
| --- | --- | --- | --- | --- | --- | --- | --- |
| Numeraire (NMR) | Numerai is an innovative new hedge fund that combines the blockchain with machine learning and AI to create a new type of investment vehicle. According to the company, Numerai is "ensembling machine intelligence from thousands of data scientists around the world to achieve breakthroughs in stock market prediction accuracy." | $11,000,000 | $400,000 | $5.35 | 16,000 | 7,990 | 4 |
| Blockchain Capital (BCAP) | In April 2017, Blockchain Capital launched a security token offering (STO) that enables investors to partake in a new $50 million VC fund focused on blockchain companies. Out of the $50 million, $10 million were raised from the token sales, which concluded in less than five hours. The BCAP token is the first digital token that enables investors to invest directly in a venture capital found in tokenized format. | $26,000,000 | n.a. | $2.60 | 27,000 | 23,960 | 4 |
| Melonport (MLN) | Melonport was launched in 2016 to develop a decentralized platform that enables users to invest in digital assets through the use of different investment management strategies that leverage customizable, predefined ruleset. Melonport AG, the Switzerland-based company behind the project, raised around $3 million for the development of its protocol during its ICO in February 2017. | $3,000,000 | $20,000 | $2.39 | 17,000 | 5,350 | 2.5 |
| Crypto20 (C20) | Crypto20 is a digital asset index fund that enables investors to invest in a subset of the market by purchasing one single token. The C20 token entails no brokerage fees, no exit fees, no minimum investment and enables holders to have full control over their funds. This asset management venture was launched after a successful ICO in October 2017 where the company managed to raise $38 million to develop its platform. | $15,000,000 | $10,000 | $0.36 | 8,000 | 1,810 | 2.5 |
| Blackmoon (BMC) | Blackmoon Crypto is an innovative blockchain-powered platform for tokenized investment vehicles. The Blackmoon platform enables portfolio managers to build, promote and manage funds while the technological and regulatory aspects are being handled by Blackmoon. To fulfill its mission of bridging the gap between the traditional and digital investment markets, the company managed to raise $30 million in September/October 2017. | $6,000,000 | $2,500,000 | $0.11 | 6,000 | 4,960 | 3 |
Related Articles:
If you want to learn more about investment opportunities in the digital asset markets, subscribe to the Bitcoin Market Journal and get started today!