Nasdaq has been at the forefront of distributed ledger technology adoption since it launched its blockchain-powered private share market, Linq, in 2015. Since then, the New York-based stock exchange operator has continuously been part of Wall Street's push toward blockchain and digital asset integration.
In the first half of 2019, Nasdaq is reportedly planning to launch bitcoin futures trading on its exchange platform.
Here's what the Bitcoin Market Journal team knows so far about Nasdaq's planned bitcoin futures offering and why this is a big deal.
What Are Bitcoin Futures?
Bitcoin futures are financial derivatives that enable investors to either buy or sell bitcoin without actually touching the digital currency itself.
More specifically, bitcoin futures contracts oblige the investor to buy or sell bitcoin at a predetermined price on a predefined future date. They are standardized, detail the quantity of the underlying asset, and trade on exchanges.
Bitcoin futures can, therefore, be used to make directional bets on the price of bitcoin or to hedge a digital asset portfolio by shorting bitcoin using bitcoin futures contracts.
Regulated bitcoin futures were approved in late 2017 by the US Commodity Futures Trading Commission (CFTC), after which both the Chicago Mercantile Exchange (CME) and the Chicago Board Options Exchange (CBOE) launched bitcoin futures trading. This was a monumental milestone for bitcoin as it gave the digital asset class a major regulatory stamp of approval for the first time in its history.
Nasdaq Bitcoin Futures
At the Consensus: Invest conference in New York, Van Eck's director of digital asset strategy, Gabor Gurbacs, confirmed that Nasdaq will launch "a regulated crypto 2.0 futures-type contract," during a panel discussion in November 2018.
According to Gurbacs, Nasdaq "ran a few extra miles working with the CFTC to bring about new standards for custody and surveillance," which is why they have been taking longer to launch their bitcoin futures offering than their Chicago-based peers.
Nasdaq is yet to release any information on what its bitcoin futures will look like as well as officially confirm the launch of bitcoin futures trading on its platform.
Why Nasdaq Bitcoin Futures Matter
After the CME and CBOE, Nasdaq could become the third major U.S. exchange to launch bitcoin futures trading. This matters for bitcoin investors because the more reputable exchanges are launching digital currency-related financial products, the more institutional investors are likely to invest their funds in bitcoin and other digital currencies in the future.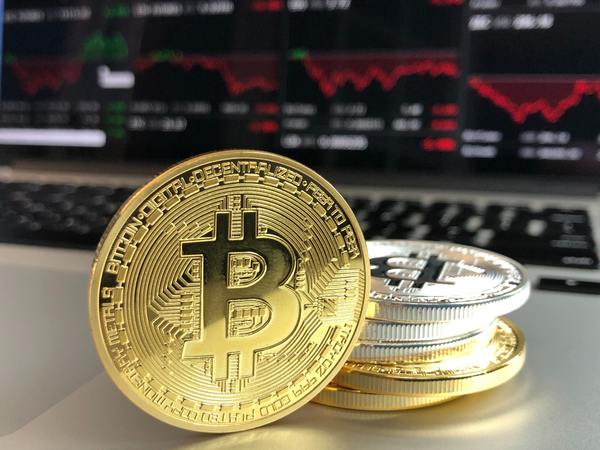 Many bitcoin experts agree that once the institutional investor floodgates open, the prices of bitcoin and other digital assets are poised to rally and potentially even reach new highs.
To date, bitcoin investments have been primarily driven by early adopters, high-network individuals, and a small number of crypto hedge funds. Institutional investors, such as mutual funds, pension funds, and insurance companies, however, have much deeper pockets than the existing bitcoin investor base. Hence, their entrance could potentially push bitcoin to never-before-seen highs.
Interestingly, Nasdaq is not the only exchange with bitcoin futures in the pipeline. ICE-backed Bakkt plans to roll out its bitcoin derivatives trading offering in 2019 and asset management giant Fidelity is also looking to join the bitcoin trading foray this year.
In addition to launching bitcoin futures, Nasdaq is also considering adding digital currency spot trading to its exchange platform once this new digital asset class matures.
"Certainly Nasdaq would consider becoming a crypto exchange over time. If we do look at it and say 'it's time, people are ready for a more regulated market,' for something that provides a fair experience for investors," Nasdaq CEO Adena Friedman said on CNBC's Squawk Box last year.
Moreover, in February, Nasdaq announced the addition of two new digital asset indices, covering bitcoin and Ethereum, to its Global Index Data ServicesSM (GIDS), highlighting its commitment to digital assets.
Related Articles:
To learn more about bitcoin trading and other investment opportunities in the digital asset markets, subscribe to the Bitcoin Market Journal newsletter today.