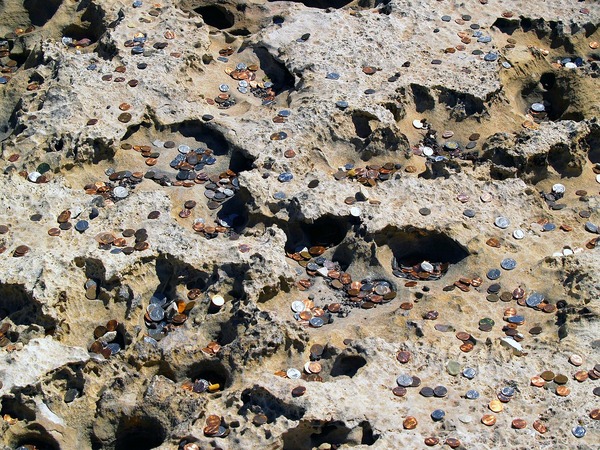 The Quick Pitch
Zipper is a mobile phone e-wallet. It centralizes cryptocurrency storage and transactions so that users can manage their tokens and their related online identity from their phones. The company is currently holding a private offering. The public coin offering has been delayed. If it begins, Zipper will host its ICO at a date to be announced. According to the company's website at the time of publication, that sale is planned for "February – March."
The Problem and Solution
Many current and imminent ICOs have flagged one of cryptocurrency's chief problems. For lay users, blockchain-based tokens are all but impossible to trade and spend. This is a system which often requires a high degree of technical comfort, from buying that first bitcoin to monetizing and spending any resulting wealth. Without ease of use, cryptocurrencies have not been adopted as true alternatives to fiat currency. This is not the only problem holding digital currencies back, but it is certainly a major one.
Zipper attempts to answer that with its e-wallet.
The company is producing an integrated cryptocurrency platform for smartphones such as the Android. That means that it is not an app, but is rather an entire operating system that can either run alongside native systems like Android or entirely in their place. (That will most likely preclude its adoption by iPhone users, as Apple restricts access to its phones at the platform level.)
The Zipper platform will give users an encrypted e-wallet in which they can store and trade their cryptocurrencies. The company also intends to build a series of interfaces into the system which will allow users to access specific cryptocurrency marketplaces and services. Finally, it intends to tie these systems together with a "multitoken solution" that will allow users to seamlessly swap tokens as necessary.
Per the project's whitepaper: "For example, if the user has only ETH tokens in her wallet and makes an action in the Status dapp [specialized app] which requires use of its native SNT token, user can simply make the action and Zipper platform automatically converts some of the user's ETH into SNT tokens."
The goal, if it works, will be to create a single digital environment where users can store, trade, and (as available) spend cryptocurrency with relative ease. If and when a service requires tokens that the user does not have, the back end will automatically convert existing currencies in the user's wallet to the correct format.
Whether it works does remain an unproven quantity, readers should note, as reaching this level of seamless integration will take not only technological savvy but also highly secure encryption and operational agreements with many other cryptocurrency projects.
While the Zipper team hopes to unify the entire cryptocurrency experience, its initial platform will try to do so in a specific way. By focusing on creating a seamless platform for storing and transferring tokens the company has given itself a single, focused problem to solve. This is a strong statement both for potential longevity and for the professionalism of the team.
The Team
The Zipper team has a wealth of experience in smartphone platform development.
Prior to this company, founder Antti Saarnio co-founded Jolla, a Finnish company that developed and marketed the Sailfish mobile operating system. Zipper, in fact, has staffed most of its leadership from the Jolla team, including its CTO, COO, and Principal Software Engineer.
Antti Enqvist, the company's head of legal boasts (in addition to Jolla) companies such as Nokia and Civolution on his resume, both indicators of a substantial depth of knowledge in this industry.
From the makeup of Zipper's team, it is clear that this project is at least a spiritual successor to the Sailfish platform they developed at Jolla. However, that platform's success in markets around Europe, Africa, and Asia indicates that these are mobile technology professionals with a strong grasp of the international market and the skills necessary to introduce a new product into it.
The Token
The Zip Token will both finance the Zipper platform and reward users in an attempt to build a community of users.
Users will acquire Zip tokens primarily in one of two ways. First, the company will make these tokens available for purchase on the open market. At the time of writing, the Zip token was priced at 33.33 ZIPT to the U.S. dollar.
Second, service providers on the Zipper platform will be able to reward users with Zip tokens based on user activity. This will include the platform itself, which will use the tokens as a reward for signing up and recommending new users. It can also include retailers who do business on the platform, exchanges, data companies, and any other company with a presence on Zipper. They will provide Zip tokens as consumer incentives to users, who in turn will spend their tokens in one of four ways:
Sponsoring new app development for the Zipper platform by direct donation.
Buying discounts from service providers, who will want Zip tokens for the platform's incentive structure.
Trading Zip tokens among other users.
Curation of new apps by staking Zip tokens in a form of online futures market, in which users will be rewarded for accurately predicting the success or failure of proposed projects. For more information on this system, see page 26 of the project's whitepaper.
It should be noted here that, while the ecosystem model that Zipper envisions for its token is both vibrant and creative, the company has released few details on how they intend for the service provider push model to work. The project notes only that service providers will distribute tokens to users as consumer incentives, without further information regarding how they intend to make sure these tokens are pushed at a sufficient pace or volume.
Zipper will lock the total number of released tokens at 1 billion. Of these, 35 percent will be held for the development team and the company's investment, while the remainder will be released into the community and placed for sale. The token will be implemented as an ERC20 token on Ethereum.
The Community
Zipper maintains an active social media network. Its Twitter feed was last updated four days before the writing of this piece, although it is a rather cluttered feed that has as many retweets and responses as useful information. The company's Medium page is a much more informative outlet, on which project member's regularly post updates and new information. The Facebook page is regularly updated, although chiefly as a link to Medium posts.
Next Steps
In a very crowded field, Zipper is a project to keep an eye on. Although it will not entirely solve cryptocurrency's layperson problem, since installing a second platform on your smartphone is not for the faint of heart, the company has a clear and coherent vision. For cryptocurrency users, especially those who hold multiple currencies and who trade them with some regularity, Zipper's vision of an easy-to-use, centralized wallet is an excellent one.
Next steps in engagement will depend on whether the company decides to hold a main token sale in 2018.
In November 2017, Zipper held a private sale which quickly allowed the company to hit its $3 million hard cap. Interested readers who can invest a minimum of 100 ETH can reach out to the company at hello – at – zipperglobal.com regarding purchase.
Beyond that, although the company's website still indicates a pending main sale, according to a Medium post on February 12, that may have been called off. Instead, Zipper is looking to build its community. Interested readers can get involved by signing up for the project's whitelist and participating in early testing and word of mouth, after which they will receive 5,000 Zip tokens for 0.1 ETH.