The debut of Binance Smart Chain (BSC) provides users of the Binance ecosystem, including Binance Chain, with the ability to deploy smart contract-powered decentralized applications. As a result, Binance Smart Chain is well-suited to serve as a new home for decentralized finance (DeFi) protocols.
Learn more about Binance Smart Chain and how it could take over the DeFi market.
What is Binance Smart Chain?
Following its debut in April 2019, Binance Chain, home base for the popular BNB digital currency, has attracted notice for its ability to enable rapid, decentralized trading. To support its ultra-fast trading speed, Binance Chain had to accept some limitations, one of which was a lack of flexibility from the standpoint of programmability in comparison to other blockchains.
The launch of Binance Smart Chain (BSC) takes the core functionality of Binance Chain and adds support for the development of high-performance decentralized applications. The new chain was designed to offer cross-chain compatibility with Binance Chain so that users of either can benefit from the features of both chains.
BSC can achieve rapid block times due to its Proof-of-Stake consensus algorithm, which utilizes an innovative process known as Proof of Staked Authority (PoSA), enabling participants to stake Binance Coin (BNB) to become validators. Participants who propose a valid block earn transaction fees from transactions included in that block. However, unlike many blockchain protocols, no subsidy is earned for newly created BNB, so BNB is not an inflationary digital currency.
Scalability and Smart Contracts
Binance Smart Chain enables the use of smart contracts without clogging up and slowing down the system. This new chain runs parallel to Binance Chain, and, in addition to smart contract functionality, is compatible with the Ethereum Virtual Machine (EVM).
The objective of the chain's design is to enhance the system's scalability while retaining Binance Chain's high throughput. BSC accomplishes this by adding the ability to use smart contracts for tokens into the Binance ecosystem without slowing down Binance Chain.
While both blockchains operate simultaneously, Binance Smart Chain is not designed to provide layer two or off-chain functionality for scalability purposes. It operates as a separate blockchain that can run independently of Binance Chain.
As an EVM-compatible chain, BSC users have access to the wide range of tools designed for the Ethereum platform, including DeFi applications. Because of this, developers can move their projects from Ethereum to the Binance Smart Chain ecosystem with relative ease.
Cross-Chain Compatibility
While Binance Smart Chain is designed to function independently, it also serves as a complementary system to Binance Chain using dual-chain architecture, enabling users to transfer assets between the two blockchains without a hitch. This type of interoperability gives users the ability to access a wide variety of use cases across the Binance ecosystem.
BEP-20 tokens, a token standard on Binance Smart Chain, can be exchanged for BEP-2 and BEP-8 tokens used with Binance Chain. The BEP-20 format utilizes the same functions as the token's counterpart (ERC-20) at Ethereum.
The Binance Chain Wallet, which can be used with Chrome and Firefox, serves as a convenient method for moving tokens between chains.
DeFi and Binance Smart Chain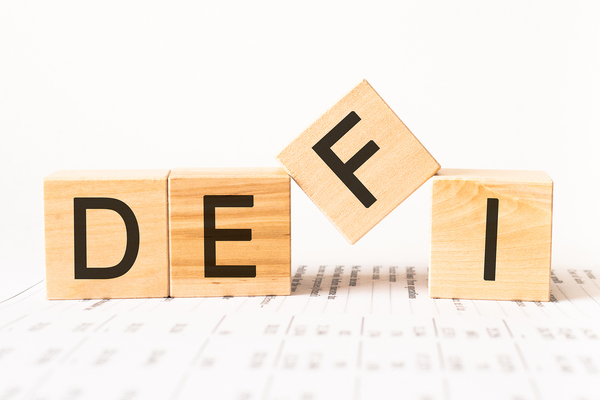 BSC's launch creates the opportunity for token holders, developers, and users to benefit from a high-performance blockchain with plenty of room for continued innovation in the booming DeFi marketplace.
A variety of digital assets already exist on Binance Chain, known as "peggy coins." They are pegged to assets on their native chains. The flexibility of Binance Smart Chain enables assets from other chains to be utilized within the Binance ecosystem.
Other user benefits include:
Inexpensive transaction fees of as low as one cent.
Powerful performance from a network able to produce a block every three seconds
Access to apps enabling DeFi practices such as yield farming, trustless exchange of assets, and voting on proposals
A number of DeFi projects are supported by the Binance ecosystem from ideation to funding to implementation
A high level of DeFi interoperability via cross-chain transfer mechanisms
By significantly boosting the functionality of the Binance ecosystem, BSC provides a number of protocols enabling a variety of blockchains to work with each other. The advantages of support for smart contracts and cross-chain interoperability BSC offers provide developers of decentralized applications with an ideal environment for creating new applications.
Therefore, we can expect Binance Smart Chain to take DeFi market share away from Ethereum, which has been struggling with the inability to successfully scale.
Related Articles:
Subscribe to Bitcoin Market Journal for daily updates on the latest developments in the digital asset markets.