Security token offerings (STOs) are poised to overtake "traditional" ICOs as they provide companies with a regulated, low-cost way to raise funds and potentially access a much broader investor base than through a traditional stock offering. Given that STOs are a very new fundraising vehicle, however, only a handful of security tokens are currently trading in the secondary market.
In this guide, you will discover the three biggest STOs (by return on investment) out of the most reputable blockchain companies whose security tokens are currently available for trading in the secondary market.
Blockchain Capital (161 Percent)
Blockchain venture capital firm Blockchain Capital developed one of the first security tokens to help raise capital for a new $50 million VC fund. In April 2017, Blockchain Capital managed to raise $10 million within a few hours through the sale of the BCAP token.
The idea behind raising part of the funding for its new VC fund through a token sale was to democratize the VC funding landscape and to access a new investor base. In light of the speed at which the $10 million raised, it is clear that there is investor demand for VC fund investments that are typically unreachable for retail investors.
When the BCAP token sale was held, anyone could participate. In 2018, however, Blockchain Capital announced that all BCAP token holders would have to register to verify that they are accredited investors, which led to retail investors being forced to sell their BCAP tokens.
Return on Investment (ROI)
Currently, the BCAP Net Asset Value stands at $2.61, which markets a 161 percent increase from the BCAP issue price of $1.00, according to Blockchain Capital's portfolio management platform.
Accredited investors can trade the BCAP security token on SharesPost.
Why It Worked
Launched in 2013, Blockchain Capital has established itself as one of the most reputable investment firms in the blockchain industry. When it launched its BCAP token, investors knew that they were handing their money over to one of the most successful investment funds run by real industry professionals. Moreover, the BCAP token sale was the first time private investors were able to gain exposure to venture capital.
SpiceVC (37 Percent)
SpiceVC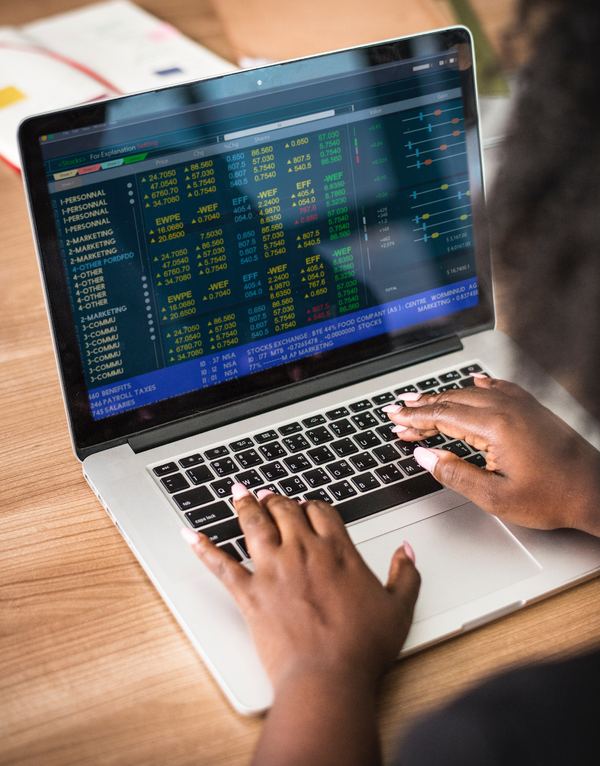 is also a tokenized blockchain-focused venture capital fund that issued a security token to raise money for its fund. During its 2018 STO, SpiceVC managed to raise $15 million.
Its security token offering was compliant under the SEC's Reg D. Rule 506(c) and raised funds from qualified investors in the U.S. SpiceVC aims to provide "the venture capital industry with the first truly liquid and inclusive VC fund."
Return on Investment (ROI)
According to SpiceVC's Q3/2018 Quarterly NAV report, the net asset value of its token is at $1.37. This marks an over 37 percent increase since the STO, during which tokens were sold for between $0.80 to 1.00 to early backers of the project.
The SPICE token can be traded on Open Finance Network (OFN) by qualified investors.
Why It Worked
Similar to Blockchain Capital's token sale, investors were attracted to the idea of being able to invest in a blockchain-focused venture capital fund through the purchase of a digital token. Moreover, SpiceVC has invested in a range of promising blockchain projects, such as Securitize, Bakkt, and Slice, which has helped to increase investor interest for the SPICE token.
Nexo (-20 Percent)
Nexo offers the world's first instant crypto-backed loans. During its successful security token offering in Q1/2018, Switzerland-based Nexo managed to raise $52,500 million.
The way the platform works is that borrowers can deposit digital assets as collateral to receive loans in fiat currency. The APR starts at 8 percent and repayments can be made at any time.
Return on Investment (ROI)
While the NEXO token has lost value since its issuance, it has still outperformed other STOs which have lost more. The STO market is different than the "traditional" ICO market, but security token values are still affected by the overall market, and the NEXO token's value did not manage to escape the so-called "crypto winter." Since its launch, the NEXO token is down by 20 percent to $0.080 from its $1.00 STO issuance price.
The NEXO token can be bought and sold on several exchanges including Hotbit and HitBTC.
Why It Worked
The Nexo STO benefited from the quality of its team, a crypto-friendly regulatory environment in Switzerland and a product for which there is ample demand. Since the launch of its lending platform, Nexo has had over $1 billion in instant crypto loan requests, which is a testament to the strong demand for crypto-backed credit lines.
Related Articles:
If you want to discover more investment opportunities in the blockchain industry, subscribe to Bitcoin Market Journal today!