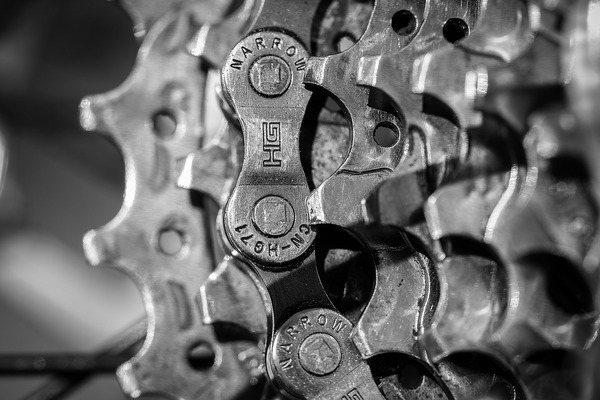 The Quick Pitch
Lamden is a suite of developer tools that speed up the process of creating new and custom blockchains and apps. The Lamden Tau token connects these new projects together and with mainchain cryptocurrencies.
The Lamden ICO began on December 1, 2017, and ended on January 3, 2018.
The Problem and Solution
Before attempting to understand what Lamden is aiming to accomplish, you must know something about how blockchains work. Behind every digital currency is a blockchain. A blockchain is a distributed database that allows data to be stored (and, in some cases, processed) on a decentralized network of computers and servers. Altcoins use blockchains to store information about transactions and who owns what. Decentralized applications, which run on a decentralized blockchain network (as opposed to being hosted on a centralized server, as a traditional application would be), also rely on the blockchain to operate.
There are a handful of major blockchains in existence. The bitcoin blockchain is the most famous. The Ethereum blockchain is the second best-known. Both of these blockchains have grown rapidly, but they have drawbacks, and it is unlikely that they will suffice in perpetuity for handling all of the world's blockchain needs.
Therefore, in order for blockchain technology to continue to grow, developers will need the ability to create new blockchains. They cannot be limited to the handful of blockchains that have entered into widespread use today.
This poses a challenge. Creating new blockchains is difficult work. It requires the establishment of a protocol that defines how all of the nodes that form a distributed database will communicate. It necessitates the development of software tools for running nodes and registering data on the blockchain. It entails careful planning to ensure that people are properly rewarded for adding their computers to the network, but not overly rewarded in a way that would stifle long-term growth.
To make matters more complicated, in some cases developers may want to create applications that use multiple blockchains at once. Having multiple blockchains available can increase the storage and computing power available to a decentralized application. It can also help to optimize costs and performance since transaction fees and times vary widely between blockchains.
Integrating multiple blockchains is difficult because existing blockchains were not designed with cross-compatibility in mind. Bitcoin offers no built-in method for sharing data with the Ethereum blockchain, for example, or vice versa.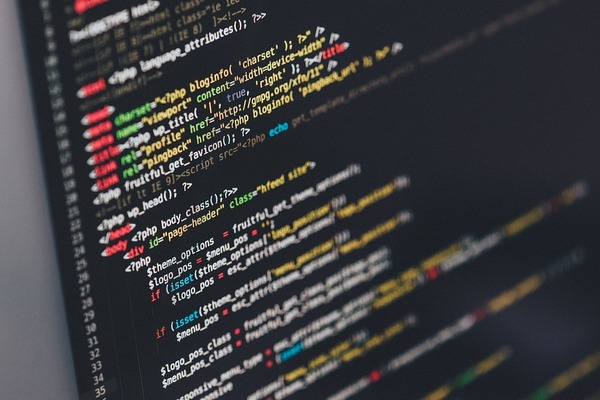 Lamden aims to solve both of the challenges described above: the need to create new blockchains, as well as the integration of data and decentralized applications across multiple blockchains.
Essentially, Lamden is an easy-start kit for developers who want to build applications using custom blockchains or multiple blockchains.
Lamden does this by providing software tools that simplify the process of creating new blockchains and integrating multiple blockchains. By making these tasks much easier, Lamden empowers developers and blockchain entrepreneurs to innovate more rapidly using blockchain technology. In other words, developers using the Lamden solution will not run into the problem of essentially re-inventing the wheel each time they begin a new blockchain project.
The Team
Lambden's three executives have backgrounds in engineering, programming, startups, and altcoins.
The executive team includes:
Stuart Farmer, Chief Executive. Farmer worked as a software programmer for mobile devices prior to launching Lamden.
Nick Huber, Chief of Operations. Huber has worked with several blockchain projects in addition to Lamden. He also has experience in finance and founded a 3D printing manufacturing company.
Mario Hernandez, Chief Economist. Hernandez is a professional programmer whose interests include aerospace engineering, in addition to developing smart contracts for Lamden.
The team is supported by a number of notable advisors, including among others:
The Token
The Lamden framework includes a native token called Tau.
Tau may be used as digital currency on any private blockchain or set of blockchains created using Lamden.
Although other tokens are theoretically compatible with Lamden blockchains as well, the Lamden developers designed Tau as a built-in token that will make it easy for programmers who use the Lamden framework to integrate digital currencies into their decentralized applications without having to create custom tokens or rely on third-party tokens.
Currently, two altcoin exchanges support Lamden Tau tokens: EtherDelta and Idex.
The Community
Lamden's code is fully open source and available on GitHub. The platform is broken into a number of distinct components. Most have not seen major updates since September 2017, but some parts of the platform remain actively developed.
Lamden maintains an active Twitter account. The Lamden team can also be contacted via Telegram.
Next Steps
The Lamden platform aims to fill an important need in the blockchain market by simplifying the creation of new blockchains and the integration of multiple blockchains. With the Tau token sale recently completed, Lamden developers are ready to pursue full implementation of the platform. The Lamden ICO has a Bitcoin Market Journal QuickScore of 4.3, making it potentially an investment to consider.
As with all investments, it is important to perform due diligence and remember to invest no more than you are willing to lose. To keep an eye on what is happening with Lamden, sign up for free Lamden alerts here.
To stay up-to-date on current and upcoming ICOs, visit our initial coin offerings page.
If you want to make an investment in the world of New Finance right now, invest a moment of your time to subscribe to the Bitcoin Market Journal newsletter.  It is easily the best investment you will make today!