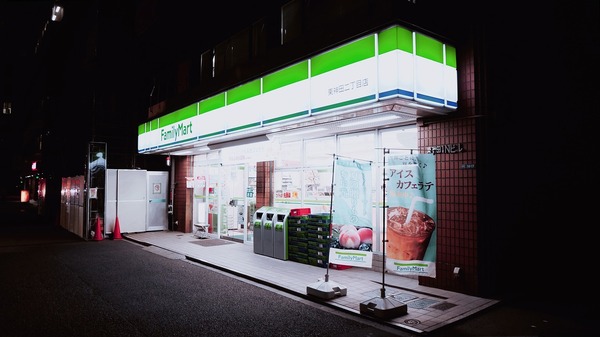 The Quick Pitch
Answer this question. How do you buy a bitcoin? How about an Ether? For the layperson, it is not so easy, and that is the problem that Pundi X would like to solve. Relying on both proprietary devices and its own token, the company is developing a point of sale network for digital currency. If it works, Pundi X will make buying digital currency "as easy as buying a bottle of water."
The Pundi X token underwent its first Initial Coin Offering earlier this year. The sale lasted from January 21 through the 31 and sold 175 million tokens. Although at time of writing Pundi X planned on taking orders for their point of sale devices starting March 1, it has not indicated a second round of coin offerings.
The Problem and Solution
Pundi X takes aim at one of the most fundamental flaws with cryptocurrency as a currency model, namely, that holders cannot spend their tokens. Each currency is locked within its own network, freely tradeable to fellow users but hard to swap with anyone outside of the ecosystem. Someone who holds even a popular token like bitcoin cannot use it to purchase a pizza (or more likely a car) because the vendor is extremely unlikely to have the necessary technological and financial infrastructure to accept it.
As the project's whitepaper notes, "the only thing you can buy with a cryptocurrency are [sic] other cryptocurrencies."
This problem is compounded by the sheer proliferation of systems which number, according to one estimate, at over 1,500 different individual tokens.
Pundi X aims to solve this with its point of sale device. The device works with both cryptocurrency wallets and more traditional mobile e-payment. The model allows for both buying and selling of supported tokens as well as direct transactions with those tokens, creating a physical location where consumers can buy, sell, or spend digital currency.
The Team
Pundi X is a chiefly southeast Asian project with global ambitions. It is based out of Indonesia (although it has headquarters also in Shenzhen and the Island of Man), and currently anticipates an initial rollout in Indonesia, Malaysia, and Thailand. The team behind it is highly credentialed.
Pundi X CEO Zi Bin Cheah formerly served with the W3C as the initial chair of its HTML 5 Interest Group. Before that, he co-founded the online gaming company Wozlla, which quickly became a multi-million dollar concern, and worked as an engineer for the Opera web browser.
The President and Advisor of Pundi X, Constantin Papadimitriou, has founded two financial technology firms in Indonesia: the back end support firm Infinetworks and the electronic payment company E2Pay.
The leadership team boasts degrees from multiple highly accredited universities.
The Token
The Pundi X project uses a proprietary token called the PXS as part of the project's essential infrastructure. However, based on the team's whitepaper and website, it is not entirely clear why this is so, beyond fidelity to the concept of digital currency.
Per the whitepaper, vendors who want access to the Pundi X sales network and POS devices will have to use PXS tokens for many of their transactions, including the per-transaction fees. Users who hold a sufficient number of PXS tokens will also receive status which awards them with escalating discounts at outlets which support Pundi X payments.
The token will also be distributed to stakeholders and used to fund operational expenses.
For every transaction conducted on the Pundi X network, the vendor will pay a transaction fee. According to the company's website, it will charge "up to 30% of handling fee [sic] in PXS." Those tokens are then burned, destroyed, and taken out of circulation entirely. In this manner, the project hopes to fund itself by regulating token demand, making them absolutely necessary in order to use its network while also constantly limiting the supply in circulation.
Tokens will be created through both the ICO as well as initial airdrops over the system's first three years of life. Many of those airdrops will go to early adopter vendors as an incentive to install Pundi X point of sale devices. Later it will be possible to purchase tokens directly from exchanges or these point of sale devices. If there is a cap on this, it is unclear. The only data available is that "the maximum tokens ever created will be 3.333 multiples of this ICO."
Initial investors have received 30 percent of their initial purchase, with the rest locked behind an Ethereum contract. They will receive the other 70 percent of their purchase if they hold their PXS tokens for three years, with the remainder distributed in monthly disbursements.
The need for this scheme is unclear. Pundi X appears to be essentially a hardware and software company designed to link digital wallets with cryptocurrency exchanges. While there is no reason not to use the PXS token as a means of raising funds and rewarding network users, there is also no apparent reason why the project could not have used a more traditional funding and revenue model. The token appears to be a complicated system to achieve, essentially, the same transaction fees charged by every other e-payment system around the world.
The Community
Pundi X maintains a high volume, highly visible community presence published in numerous languages.
They appear to distribute the bulk of their detailed information through their Medium blog which, at time of writing, had last been updated on February 5. The pieces posted on Pundi X's Medium site are detailed, thoughtful, and appear to represent a sincere effort and both business and technological transparency.
Their Twitter and Facebook presence represents a similar level of care. The Pundi X team posts news and updates regularly through both feeds, even going so far as to alert users when they should hold tokens in advance of planned token splits.
Next Steps
Americans cannot currently buy into the Pundi X project, as one of the handful of countries currently excluded from the project. (Please note: This information is highly subject to change.) However, if and when PXS tokens become available to American consumers, they will be available for purchase on supported marketplaces.
The ICO for the Pundi X project has closed, so foreign investors cannot buy in at this time. On March 1, the company is slated to begin taking orders for its point of sale devices, which it intends to begin manufacturing in late February. Qualifying vendors can purchase a device through the Pundi X website here.
For more information on this and other initial coin offerings, visit our initial coin offerings page and subscribe to Bitcoin Market Journal.