Update: The digital currency company Circle and Concord Acquisition Corp have announced that their plan to pursue a New York Stock Exchange (NYSE) listing of Circle through a merger has been tabled for now. However, investors can still buy pre-IPO Circle stock.
In this guide, you will learn more about Circle and how to buy Circle stock in advance of an anticipated public offering.
Who Is Circle?
"Circle sits at the center of the next major transformation that the internet is bringing to the world." Jeremy Allaire, Circle CEO
Circle is a digital currency company that was launched in 2013. The company is primarily known for the issuance of the US dollar-backed stablecoin, USDC, in partnership with Coinbase.
According to Circle's website, there is $42B of USDC in circulation as of February 2023.
This isn't the only reason that has their business valued at $4.5 billion. Their product range includes Circle Accounts offering global digital payment capabilities, Circle Custody, Digital Asset Payments, Fiat Payments, Programmatic Payouts, USDC Settlements, Circle APIs, APIs for Web3 Services, and SeedInvest. These products continue to have massive growth potential in the years to come.
Circle was the first company to receive New York's notoriously difficult-to-obtain BitLicense.  They now have business partnerships with companies including Coinbase, BNY Mellon, Signature Bank, Visa, Mastercard, and Plaid.
A recent live demonstration Around the World in 40 Minutes shows how Circle and USDC have revolutionized international remittances.
How to Invest in Circle
Circle is widely expected to launch a public offering, though no formal announcement has been made as of this writing.
For investors who just can't wait, some other options to explore include Sharespot or The Private Shares fund, each of which holds private equity shares in Circle.
"We just see an incredible opportunity to grow rapidly and grow around the world, and we think that this set of transactions and becoming a public company really sets us up to be a trusted platform in this digital currency industry." Jeremy Allaire, Circle CEO
Circle previously went the route of listing with a SPAC, which is a special purpose acquisition company.  SPACS have become increasingly popular. There was only one SPAC IPO in 2009,  this grew to over 50 by 2019 raising $13B, and 2020 saw 248 SPAC IPOs raise more than $80B.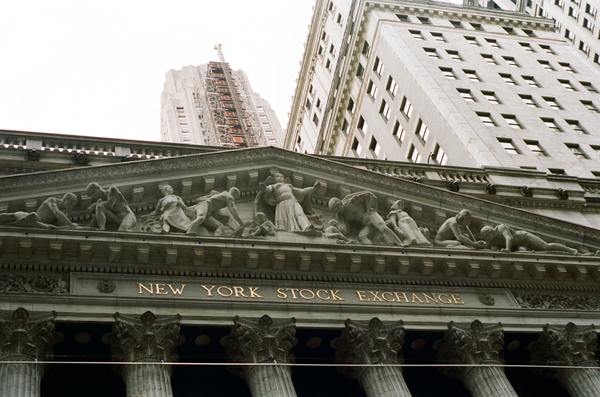 Circle had planned to merge with Concord Acquisition Corp (CND) as part of this deal. However, the U.S. Securities and Exchange Commission failed to declare the S4 registration "effective" and the two companies mutually decided to end the SPAC in December 2022.
"Becoming a public company remains part of Circle's core strategy to enhance trust and transparency, which has never been more important." Jeremy Allaire, Circle CEO
If you wait until a public offering occurs and the new entity is listed on the NYSE, you will have to decide when to buy.
Looking at a comparable example – the Coinbase IPO – the price came down after the hype of the listing faded. This could happen when Circle lists, or the price could climb higher if the market sentiment is bullish. This means prospective investors need to determine if buying at the IPO is wise, or if waiting until later makes more sense.
Many seasoned investors think that IPOs are unwise investments, since many original investors use that time to cash out, driving down the price. ("IPO" might stand for "It's Probably Overpriced.")
If Circle sounds like a company you would like to have in your portfolio, their investor presentation can be read in full here, and their prior SEC filing can be read in full here.
Related Articles:
At Bitcoin Market Journal, we work hard to provide objective and unbiased information about the growing digital asset ecosystem.
Subscribe to the Bitcoin Market Journal newsletter and never miss our tips for crypto investors.