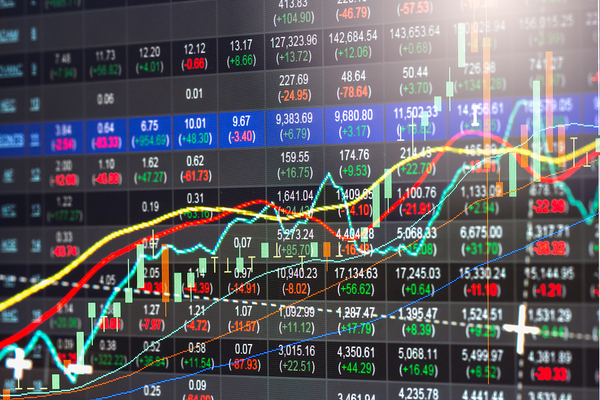 Since the release of the stablecoin "USD Coin" on the Coinbase platform, users have been interested in investing in the company behind the U.S. dollar-backed digital asset. While many think this is Coinbase, there is another player involved in the creation of the USD Coin, and that is Circle.
If you have not heard of Circle before, now is the time to learn about Circle and how to invest.
Introducing Circle
Circle is a global financial services company that was founded in 2013 with a vision to make money work in a free and open manner, just like the internet. It is built on blockchain technology and is comprised of four different blockchain related products:
Circle Invest – Circle Invest is an easy way to invest in altcoins for the long-run. It allows you to buy individual coins or collections that have been created by the Circle investment team. Think of it as a mutual fund version of altcoins.
Circle Pay – Circle Pay is a cross-border payment solution that allows users to send money across the globe as easily as sending a text message. It's like the Paypal of altcoins, but faster and with no fees.
Circle Trade – Circle Trade is an over-the-counter crypto trading desk for buying and selling large blocks of bitcoin and other digital assets.
Poloniex – Acquired by Circle in February 2018, Poloniex is one of the leading U.S.-based digital asset exchanges.
How to Invest in Circle
Because Circle is a privately held company, it isn't possible to buy Circle stock directly on the open market. Instead, you would need to purchase an equity share in the company, and that's extremely difficult unless you have strong financial connections or millions of dollars at your disposal.
Currently, the Circle website says the company is backed by $140 million in venture capital from firms such as Goldman Sachs and IDG Capital Partners. It is also known that Bitmain and Baidu have invested in Circle. Pantera Capital is also a major Circle investor.
You would be able to repurchase equity interest in Circle if you could find an investor willing to sell, and if you were considered an accredited investor by the SEC. This is an individual with a net worth in excess of $1 million and/or an annual income exceeding $200,000. There are other considerations for determining an accredited investor which can be seen as part of Rule 501 of Regulation D.
As you might guess, this is only suitable for high-net-worth individuals. Until Circle goes public and issues stock certificates, it's the most direct way to invest in Circle.
The Secondary Equity Market
If you are interested in purchasing Circle equity on the secondary market, there are several options you can explore:
ShareSpot – This secondary marketplace has been in existence since 2009 and specializes in the technology space and companies related to blockchain. It allows investors to trade private growth company equities, digital securities, and tokens easily. When you're ready to exit your private equity position, you can list it with ShareSpot for a quick sale. With more than $4.5 billion in volume and over 50,000 accredited investors in their marketplace, finding a buyer isn't a problem.
For those not looking to make huge investments or unable to become accredited investors, there's the SharesPost 100 Fund. This is a closed-end interval fund that invests in late-stage venture-backed projects and allows unaccredited investors access to these projects. Currently, Circle is their second largest holding and you can invest in the fund with as little as $2,500.
EquityZen – This investment portal provides alternative investment opportunities in late-stage private technology companies. Unlike ShareSpot, there is no closed-end fund option, which makes EquityZen suitable for high net worth investors and accredited investors. It is also more focused on pre-IPO companies and unless Circle decides to go public, it isn't certain EquityZen would have access to their private equity.
Some other foods for thought are the SecondMarket and Nasdaq Private Markets marketplaces, both of which are owned by NASDAQ.
A Proxy for Circle Stock
While actually purchasing equity in Circle is quite difficult, there is a way to make an indirect investment in Circle. That is by using the Circle services to invest in digital assets. You can also purchase USD Coins to use in your investing, which provides another indirect investment into Circle.
The idea behind doing this is that as the digital asset ecosystem grows, having a stake in anything related will generate profits. The Circle Invest platform is an especially good way to do this since it is designed for long-term cryptocurrency investing.
At BMJ, we work hard to provide objective and unbiased information about the growing digital asset ecosystem. Subscribe to the Bitcoin Market Journal newsletter and never miss new developments that can help you profit from the world of crypto assets.
Related articles: