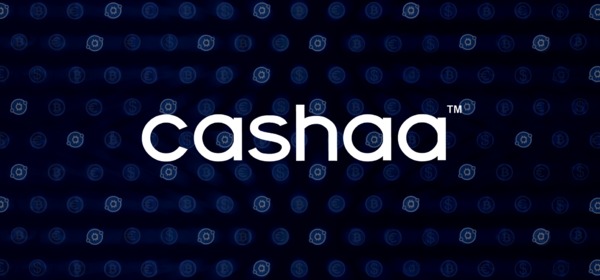 The Quick Pitch
Cashaa is a next-generation, blockchain-based platform that aims to provide many of the financial services offered by banks, allowing users to send, receive, lend, borrow, and trade money without having to go through a more traditional financial institution, which could be slow, expensive, and complex.
The Cashaa public crowd sale (ICO), which established a minimum cap of $2.5 million and a hard cap of $32 million, was scheduled to take place between November 6 and December 5.
Keep in mind that the sale is open to international investors, but only accredited investors are allowed in the United States.
To take part in this token sale, you must sign up through the CAS token section of the Cashaa website and go through KYC (Know Your Customer) verification, after which you can purchase CAS tokens using bitcoin, ether, or fiat currency.
Cashaa has many videos located on the Events/Press section of its website, with many of them featuring Kumar Gaurav, founder and CEO.
The Problem and Solution
The global remittances market is vast, worth $575 billion in 2016 and $582 billion the year before. However, this market faces some serious challenges.
Sending global payments frequently requires paying very high fees, with the average remittance costing more than 7 percent of the amount sent. Transferring money in this manner can also be quite slow, as it can involve going through numerous intermediaries. Further, individuals interested in sending remittance payments might encounter a cumbersome process that requires significant paperwork.
Billions of people across the world – nearly 40 percent of the global population – lack a bank account, according to 2014 World Bank figures. Further, a very small fraction of the world's low-to-middle-income population – fewer than 1 in 10 – have built up a documented credit history.
Cashaa seeks to address these challenges through its blockchain-based platform, which is designed to let users send low-cost payments, lend money across borders, and avoid the intermediaries involved in traditional banking.
The Cashaa Wallet will serve as an all-in-one solution for those using the platform's services, and it will enable no-fee transactions. As Cashaa acquires the needed licenses, additional services will be added.
Utilizing the Cashaa App, users will be able to send and receive both digital currencies and fiat, as well as participate in microfinancing with people across the world.
Every Cashaa Wallet will come with a Cashaa prepaid card, which can be used by both point-of-sale terminals and upwards of 40 million merchants.
In addition to these services, the Cashaa platform also offers a trading network, where users can make peer-to-peer transactions, access market analysis, and also provide reviews for counterparties. Traders from 141 countries took part in the beta test, which took place during the summer of 2017.
Cashaa also plans to offer an insurance platform, where users can leverage smart contracts to obtain coverage for homes, travel, personal liability, and more. Cashaa envisions this platform as a place used for smaller claims and deductibles, while more traditional insurance providers, which the company plans to partner with going forward, will handle larger claims.
The Team
Cashaa's team includes very solid, experienced professionals. Three of the four co-founders started companies before creating Cashaa, according to their bios.
Kumar, founder and CEO of the company, also founded enterprise blockchain firm Auxesis Group, where he currently serves as chairman.
Celestine Vettical, co-founder and chairman, previously founded oilfield technology company Performix, which was acquired by American industrial service company Baker Hughes in 2014. Before that, he co-founded Paymetric, an enterprise payment solutions firm.
Janina Lowisz, VP of Marketing, also has startup experience, as she co-founded Bitnation, a blockchain-based virtual government. Lowisz, who is known to many in the world of digital currency as Blockchain Girl, is a Top 100 Global Blockchain Influencer.
Felice N. Covelli, co-founder and CFO, has accumulated more than 15 years worth of experience, previously working in investment management.
Some of the founders have been communicating more regularly than others. Kumar and Lowisz have been posting regularly on Twitter, with Lowisz posting or retweeting almost every day.
At the time of report, neither Kumar nor Lowisz had responded to requests for information made through Twitter.
In addition to having several founders with strong entrepreneurial experience, Cashaa has numerous advisors, including Bernard Lietaer, who designed the European Currency Unit, now known as the euro.
The Token
The CAS token gives users the ability to make and receive loans, trade, and leverage other services. Cashaa Wallets, which come with a predefined amount of these tokens, cannot be used without a Cashaa balance.
The token, which was created as an EIP-20 (previously ERC-20), is also an important part of Cashaa's governance mechanism, which is run by stakeholders.
These stakeholders, which include advisors, Cashaa partners, industry nonprofits, and certain token holders, vote on important matters such as what percentage of the company's revenue will be used to buy CAS tokens back from exchanges.
Cashaa is selling 510 million tokens for $0.10 apiece in its token sale (which includes both the pre-sale and the public crowd sale). Since the total number of tokens is fixed at 1 billion, 510 million represents 51 percent of these digital assets.
Once the sale is over, all tokens that have not been sold will be burned or destroyed permanently.
Additionally, 240 million tokens will be distributed to the company to facilitate liquidity and fund future transactions. Of these, 60 million will be available immediately, while the remainder will be inaccessible and held up in smart contracts for at least 12 months.
Also, 200 million will be allocated to Cashaa's founders, employees, and advisors to incentivize their continued focus on the project. Of these, 50 million will be available immediately, while the rest will become available over time.
Finally, 50 million CAS tokens will be used for community initiatives and bounty programs, which will reward entrepreneurs and developers for working on projects that will improve the experience of Cashaa users.
By purchasing CAS, you are basically buying a utility token. You cannot use the Cashaa platform unless you have CAS.
Further, these tokens could easily rise in value as they are listed on exchanges. If demand for these digital assets is high, their price could increase significantly.
Supply could also decrease notably over time, as stakeholders use revenue to buy CAS tokens off exchanges and then burn them.
The Community
 The Cashaa community appears to be active, based on the frequent updates made to their social media handles, including their Facebook and Twitter.
Their YouTube page had more than nearly 20 videos.
They did not, however, seem terribly responsive to inquiries. A question sent to the company's Facebook page, for example, remained unanswered five hours after the initial message was sent. More specifically, the message received no reply at all. A separate question asked through Discord also yielded no response.
Next Steps
The CAS token, which can be used for remittances, lending, trading, and other purposes on the Cashaa platform, could potentially enjoy significant upside.
If the stakeholders can use the Cashaa network's revenues to buy back these digital assets and burn them, it would reduce supply, potentially placing significant, upward pressure on the price of the digital currency.
Further, the price of these CAS tokens could potentially skyrocket once they hit exchanges.
However, the Cashaa network – and ultimately its CAS token – do face some serious risks. By offering services like global remittances, trading, and lending, Cashaa will be competing with traditional financial institutions, which have in many cases established significant customer bases and notable brand name recognition.
If Cashaa can obtain market share in a crowded market, it could have a very bright future.
As always, any investors who are considering purchasing CAS tokens through the Cashaa ICO should keep in mind that investment is inherently risky, and it is important to conduct thorough due diligence before participating in any token sales.
To receive the latest updates on the Cashaa ICO, sign up for alerts here.
For more information about current and upcoming ICOs, check out Bitcoin Market Journal's "Upcoming Initial Coin Offerings" page, which is updated continuously to give you the most current information available on a variety of ICOs.
For other key developments in the digital currency space, subscribe to Bitcoin Market Journal newsletter.