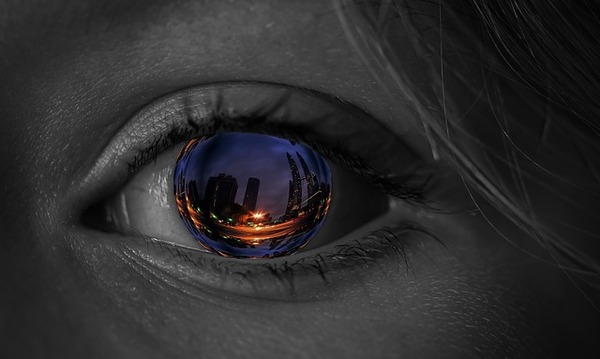 The augmented reality and virtual reality (AR/VR) market is expected to enjoy robust growth over the next several years.
However, certain obstacles – namely, a lack of high-quality AR/VR content, the substantial cost of developing such content, and concerns about copyright protection – could hamper this expansion.
The Quick Pitch
As a result, Cappasity has proposed developing a "content-centric ecosystem" that aims to consolidate industry participants in one place.
The company plans to hold an initial coin offering (ICO) that will start on March 22 and end either on April 18 or when the hard cap of $47.5 million is reached.
You can also take part in a presale that is scheduled to take place between February 22 and March 22, although doing so requires registering by February 21 at the latest.
The Problem and Solution
 While the AR/VR market could experience sharp growth in the coming years, it is dealing with a handful of issues that could undermine this kind of development.
For starters, many industry participants have expressed their dissatisfaction with existing content, according to a survey cited in the Cappasity whitepaper. Respondents cited inadequate content as the single greatest impediment facing AR/VR.
The whitepaper emphasized that even though several industry participants have created VR hardware, these devices have failed to obtain widespread adoption. In addition to these difficulties, AR/VR content is expensive to produce, and the white paper argues that the cost of this content is prohibitive. This content is vulnerable to copyright infringement, which can be a huge source of revenue loss for content creators.
To solve these challenges, Cappasity has proposed creating an AR/VR ecosystem that will foster content creation.
By providing various toolkits, the environment will make it easier for developers to create content and give users the opportunity to test drive created content before using it. These features could help reduce the cost of content and also eliminate certain consumer barriers to using it.
Users would have the opportunity to highlight, and therefore promote, quality content through an "upvote" function. Top-performing content will be listed on the main page.
The ecosystem would provide additional incentive for creating high-quality content through the creation of The Cappasity Innovation Fund, which will supply grants to developers of top-quality content.
A separate Reward Fund will sponsor competitions aimed at creating a more active ecosystem.
The planned system could also help fight copyright infringement by leveraging blockchain technology. Every content file would have an ID or hash that would be recorded on the distributed ledger.
The Team
The Cappasity team has three founders, Kosta Popov, who the website lists as CEO and founder, Alex Chegaev, CTO and co-founder, and Marianna Alshina, CBDO and co-founder.
Popov is a serial entrepreneur, having previously founded Biart, a video game production company that provided games for PC, Microsoft Xbox 360, and Sony PlayStation 3, among other platforms.
He also served as the president of Russian Association of Developers and Publishers of Game Industry and Interactive Technologies (RADIT), an association of industry participants.
Chegaev has more than nine years of experience working with 3D technologies and system architecture. He has spent more than seven years working with Popov on his video games business. As CTO, he is responsible for Cappasity's overall technological vision.
Alshina, who previously worked in digital marketing and business development, focuses on building relationships with Cappasity's partners. Previously, she worked for Webmedia, an online ad network.
The company also has several advisors listed on its website.
The Token
The Cappasity Token (CAPP), also known as ARtoken, will be used to rent and buy content through the ecosystem. The token will also be used to reward community members for their contributions and incentivize both active participation and high-quality content through two different funds.
CAPP, which will follow the ERC-20 standard, will rely on the Ethereum blockchain and that platform's smart contracts to enforce transactions.
The Community
Cappasity has an active community, which is responsive to inquiries made through both Twitter and Facebook. Inquiries made through both of these mediums received timely responses, which were provided within 24 hours.
The company has a Github page, which had four repositories at the time of this report. Additionally, the company has an account on Telegram and Instagram.
Next Steps
Cappasity, a company that has already raised more than $4 million through angel investing and the first phase of a presale, seems well-positioned to hold a successful ICO.
Its market is well-defined and ripe for penetration, its whitepaper appears thoroughly developed, and the company has generated significant media coverage, previously appearing in publications such as Cointelegraph and The Huffington Post. For these reasons, Cappasity has garnered a Bitcoin Market Journal QuickScore of 4.6.
Any investor thinking about taking part in this ICO should keep in mind that investing is inherently risky, and it is important to conduct thorough due diligence before participating in any token sale.
To receive the latest updates on the Cappasity ICO, sign up for alerts here.
For more information about current and upcoming ICOs, check out Bitcoin Market Journal's "Upcoming Initial Coin Offerings" page, which is updated continuously to give you the most current information available on a variety of ICOs.
To keep up with the latest developments in the digital currency space, subscribe to Bitcoin Market Journal newsletter.