If you are considering doing business with blockchain technology, it is likely that you will need a lawyer. Since the technology is largely unregulated currently, if you start a new ICO, start an altcoin mutual fund, set up a major mining farm, or set up a new decentralized application, you need to seek out legal advice to avoid complications or costly fines.
Company Name
Description
Year Established
Key Services
Number of Employees
Social Following
Baker McKenzie
Baker McKenzie offers a full range of legal services to financial institutions as well as financial technology companies with matters including crowdfunding, e-payment platforms, digital banking, and cryptocurrencies. The firm is an advisor on the World Economic Forum‰Ûªs Role of Financial Services Project, offering expertise in technology-enabled innovation and financial stability.
1949
• Data protection
• Regulatory compliance
• Tax structuring
• Capital raising
• Consumer protection
• Commercial contracts
• M&A
• Competition law
• Employment matters
10,879
LinkedIn: 138,743
Facebook: 12,251
Twitter: 25,700

Blockchain Law Group
The Blockchain Law Group is a group of legal practices with international presence. It provides services in the field of blockchain technology, including issuance of product and security tokens and handling of cryptocurrency matters. The attorneys of the Blockchain Law Group have experience and expertise in assisting clients with both US and international legal compliance.
2018
• Blockchain legal aspects
• Issuance of tokens
• Legal opinion letters
• Escrow services
4
No social profiles
Bryan Cave Leighton Paisner
Bryan Cave Leighton Paisner focuses on the regulatory aspects of virtual currencies. Specifically, the firm focuses on how existing regulations have been applied to digital currency businesses and how regulation will affect emerging digital currency businesses. They also counsel clients on matters related to the intersection of digital currencies and the SEC and other regulatory bodies.
2018
Regulatory Advice:
• Product and system design.
• State and Federal licensing and exemptions.
• Strategic relationships with regulated financial institutions and other vendors and service providers.
• Compliance advice on the laws of 50 states and on Federal law.

• Corporate
• Litigation
• Data Privacy & Security
3,804
LinkedIn: 2,322
Facebook: 1,222
Twitter: 6,000
Cooley LLP
Cooley LLP has a history of representing innovative companies in the Silicon Valley area and has a keen understanding of disruptive technologies. They offer trusted legal advisors who understand how innovation and law interact, as well as key regulatory issues. They have presences in financial technology epicenters in London and New York, as well as California.
1920
• Corporate formation
• Venture and private equity financing
• Mergers and acquisitions
• Public offerings
• Regulatory counseling
• Intellectual property protection
• Privacy and data security
• Employment & severance matters
• Litigation
2,229
LinkedIn: 10,935
Facebook: 2,334
Twitter: 8,063
Covington
Covington has wide-ranging experience across the many industries in which blockchain technology is and will be used. The company is positioned to advise clients on subject matter like policy, regulations, litigation, enforcement / investigations, privacy, data security, consumer protection, and transactional particulars as they relate to distributed ledger technology.
1919
• Bitcoin regulatory advice
• Blockchain asset acquisition
2,045
LinkedIn: 11,399
Facebook: 1,063
Twitter: 7,299
Crypto Lawyers Corporation
Crypto Lawyers Corporation (CLC) is based in California with offices in Silicon Valley, San Diego, Moscow, and Odessa. The firm specializes in cryptocurrencies, blockchain technology, and initial coin offerings. The company has expertise in the complicated regulations surrounding the emerging crypto-world, offering effective, competent, and creative legal solutions while minimizing legal risk.
2017
• Legal strategy for ICO
• Corporate Structure
• Jurisdiction & Registration
• Legal audit of ICO projects
• Legal Opinion for Crypto-Exchanges
• Token Sale Documentation
• Offering structuring and PPM
• Regulation D filings
10
LinkedIn: 144
Facebook: 203
Twiter: 40
Davis Wright Tremaine LLP
Davis Wright Tremaine LLP has clients in the finance and financial technology spaces. As regulators evolve to protect consumers and the integrity of the financial system, the firm aligns business, compliance, legal, and technical expertise to assist client companies with today‰Ûªs unique challenges and opportunities in a unique and emerging legal landscape.
1944
• Regulatory advice
• Intellectual property counseling
• Transactions structuring and document drafting
• Negotiation support
• Securities matters
• Mergers and Acquisitions
• Investments
• Representation in litigation and enforcement.
1,263
LinkedIn: 5,477
Facebook: 960
Twitter: 3,346
Dentons
Dentons is the world‰Ûªs largest law firm and operates internationally. The company is a leader on the Acritas Global Elite Brand Index and is also a BTI Client Service 30 Award winner. Recognized by prominent legal and business publications for client services, Dentons offers a polycentric approach and world-class legal talent to advance client interests.
2013
• ICOs and token generating events
• Capital market activities
• Broker-dealer and exchange regulation
• KYC
• AML
• Securities, commodities and criminal enforcement
• Taxation analysis
• Privacy and data security
• Intellectual property
6,219
LinkedIn: 42,873
Twitter: 8,580
DLA Piper Group
DLA Piper is a leading global law firm in the financial technology sector, with clients including financial institutions, VC funds, and banks that want to invest in new technologies and innovative strategies. DLA Piper has extensive experience in advising clients on financing, corporate issues, data / technology issues, IP, exit strategies, and regulation compliance.
2005
• Corporate
• Financial Markets
• Financial Services
• Regulatory
• Tax
• Intellectual Property
• Technology
10,716
LinkedIn: 97,844
Facebook: 9,600
Twitter: 36,200
Fenwick & West LLP
Fenwick & West LLP offers comprehensive legal services to technology and life sciences companies at lifecycle stage. The firm creates innovative, cost-effective, practical solutions on issues including VC funding, public offerings, M&A, intellectual property, and more. Fenwick & West LLP has more than four decades of experience with some of the world‰Ûªs leading companies.
1972
• Antitrust & Trade Regulation
• Commercial Litigation
• Corporate
• Intellectual Property
• Litigation
• Mergers & Acquisitions
• Privacy & Cybersecurity
• Private Equity
• Securities & Corporate Finance
• Securities Enforcement
• Securities Litigation
• Startup & Venture Capital
• Tax Litigation
• Technology Transactions

975
LinkedIn: 5,493
Facebook: 1,554
Twitter: 6,710
Field Fisher
Field Fisher provides legal services to the technology sector and has extensive experience in legal issues surrounding blockchain technology. The company offers experience in cryptocurrencies, smart contracts, and proof of existence, and advises many significant industry players to ensure they are in full legal compliance while implementing blockchain technologies.
1989
• Intellectual Property
• Cyber security
• Mergers and acquisitions
1,213
LinkedIn: 13,651
Twitter: 4,365
Fisher Broyles, LLP
Fisher Broyles, LLP is a financial technology and blockchain group that brings expertise in regulations, technology, and transactional issues for comprehensive services in both these spaces. With experience in capital markets, data security and privacy, securities, private equity, IP and more, the firm helps clients invest in innovative products and services that are revolutionizing finance and tech.
2002
• Initial coin offerings and token generating events
• Crypto asset and blockchain issues
• Anti-money laundering and sanctions compliance
• Fund formation for crypto asset funds and FinTech funds
• Seed, venture capital and private equity investments
• Private round, IPO and follow-on offerings
• Acquisitions, dispositions and joint ventures
278
LinkedIn: 2,257
Facebook: 447
Twitter: 276
Frost Brown Todd LLC
The Blockchain team at Frost Brown Todd LLC helps clients prepare for the disruption of blockchain. A multidisciplinary team trains those learning how blockchain will change their industry, and counsels on statutory and regulatory compliance, litigation, and business transaction assistance. The firm is a member of the Chamber of Digital Commerce Lawyers‰Ûª Committee.
1917
• Counseling on statutory and regulatory compliance
• Litigation support
• Business transaction assistance
997
LinkedIn: 3,378
Facebook: 248
Twitter: 1,657
Goodwin Procter LLP
Goodwin Procter LLP has over 1,000 lawyers across the US, Europe, and Asia, and excels at complex transactions, high-stakes litigation, and advisory services in industries including finance, life sciences, private equity, real estate, and technology, working alongside clients to achieve results through integrity, ingenuity, agility, and ambition.
Not available
• Corporate and securities law
• Venture financing
• Regulatory
• Intellectual property
• Banking compliance
• SEC and criminal defense
• Private equity
• Securities litigation
• Real estate
• Corporate mergers and acquisitions
2,130
LinkedIn: 10,559
Facebook: 1,301
Twitter: 6,230
Latham & Watkins LLP
Latham & Watkins LLP assists financial institutions, tech companies, and startups on development, protection, distribution, and implementation of technology around the world. With a cross-disciplinary, global team, the company serves the full spectrum of the financial technology ecosystem on all relevant legal matters, including regulations, cryptocurrencies, and other crypto assets.
1934
• Global M&A and Private Equity
• Intellectual Property Litigation
• Information Law
• Data Privacy & Cybersecurity
• Antitrust & Competition
• Litigation & Trial
• Capital Markets Practices
5,291
LinkedIn: 46,255
Facebook: 8,415
Twitter: 31,600
Mayer Brown
The lawyers of Mayer Brown specialize in technology and finance, bringing flexibility and innovation to clients who must navigate complicated regulation and financial waters. The firm also includes legal technologists, financial services regulation and enforcement specialists, IP lawyers, and experts in banking and finance, who also bring their expertise to our tech and finance clients.
1863
• Banking
• Analytics
• Data management
• CRM
• Anti-money laundering
• Digital-only banks

• Finance
• P2P lending
• Commercial loans
• Crowdfunding
• Capital markets
• Insurance

• Payments
• E-commerce
• P2P transfers
• Merchant solutions
• Mobile wallets

• Crypto Currency & Blockchain
• Distributed ledgers
• Coins
• Wallets
• Exchanges
• Derivatives

• Privacy & Cybersecurity
• Breach response
• Management of customer data
• Big data
3,219
LinkedIn: 24,463
Facebook: 1,700
Twitter: 17,700
MME
MME is an integrated law, tax, and compliance firm representing individuals and companies in all matters related to business. In particular, the partners assist clients in Switzerland and internationally, providing guidance in legal matters, tax, and compliance. Using cutting edge technology, the company has international experience and can create tailored entrepreneurial solutions for its clients.
1999
• Mergers and acquisitions
• Public offerings
• Regulatory issues
• Intellectual property protection
• Privacy and data security
• Employment and severance matters
• Litigation
• AML and cybersecurity programs
78
LinkedIn: 644
Twitter: 706
Njord Law Firm
The Njord Law Firm operates in the Nordic and Baltic Sea regions and has offices in Denmark, Estonia, Latvia, and Lithuania, all other Scandinavian countries, and Germany. It is a full-service law firm offering legal services in the blockchain, cryptocurrency, and financial technology spaces, as well as banking and finance law services.
Not available
• Financial services regulation
• Payment service and e-money institutions
• Peer-to-Peer (P2P) debt and equity financing
• Crowdfunding and -investing
• Corporate contributions to share capital in cryptocurrency
• Tax and VAT advise in the cryptocurrency or token sale domain
• Capital markets regulation
• Data protection
• Intellectual property
• KYC
• AML
142
LinkedIn: 2,103
Ogier Law
Ogier Law has a dedicated team to counsel clients in digital, blockchain, and financial technology areas. It is particularly oriented toward companies that want to use an offshore structure as well as clients implementing investment strategies and other opportunities involving cryptocurrencies, digital assets, and blockchain technology, including novel blockchain and distributed ledger products.
1867
• Business structuring
• Operational and regulatory matters
• Intellectual property
• Venture and private equity financing
• Public offerings
• Corporate governance
625
LinkedIn: 4,799
Facebook: 956
Twitter: 2,729
Perkins Coie
Perkins Coie has been in the blockchain space since the beginning, advising clients on key topics like tokenization and use of Bitcoin. Since that time, the company has expanded to become the world‰Ûªs largest blockchain technology and digital currency industry group. Their goal is to help clients pioneer the diverse and vast uses of blockchain technology.
1912
• Money transmitting licensing
• Money services business compliance
• AML and cybersecurity programs
• Decentralized ledger technology
• Business operations and corporate formation
• Privacy and data security
• Securities and commodities
2,503
LinkedIn: 11,641
Facebook: 1,390
Twitter: 8,347
Pillsbury Winthrop Shaw Pittman LLP
Pillsbury Winthrop Shaw Pittman LLP has experience dating back to the earliest days of blockchain technology. The firm‰Ûªs long track record of experience and expertise is in assisting clients across many different financial institutions, including banks, money services businesses, payment networks, retailers, payment processing providers, and tech companies.
2001
• Consumer financial services
• Corporate formation
• Venture and private equity financing
• Mergers and acquisitions
• Public offerings
• Regulatory issues
• Intellectual property protection
• Privacy and data security
• Employment and severance matters
• Litigation
1,714
LinkedIn: 6,352
Twitter: 2,281
Rimon Law
Rimon Law employs a financial technologies team consisting of lawyers with considerable experience in both law and financial institutions and regulatory agencies. Recent additions to the staff have expanded the company‰Ûªs ability to counsel clients on financial regulatory and intellectual property matters. Rimon Law also advises clients on cryptocurrency and blockchain issues.
2007
• Financial regulatory
• Intellectual property
• KYC
• AML
• Digital and mobile payment systems
• Bank chartering
• Cryptocurrency and blockchain issues.
112
LinkedIn: 1,257
Facebook: 267
Twitter: 763
Royse Law
Royse law employs an experienced team to assist with planning, structuring, and implementing ICOs. The firm also provides general and transactional advice on tax, business, and corporate matters. Clients include closely held, emerging growth and middle market companies, as well as venture capitalists, angel investors, and private equity clients.
2006
• Whitepaper review & analysis
• Regulatory analysis & compliance
• Tax planning
• Foreign counsel
• KYC
• AML
44
LinkedIn: 1,035
Facebook: 478
Twitter: 645
Sullivan & Cromwell, LLP
Sullivan & Cromwell (S&C) has a lengthy track record in navigating complex regulatory structures. The firm is uniquely qualified to advise startups as well as established clients in the financial technology sector. With a multidisciplinary team, S&C works closely with clients and brings the entire firm‰Ûªs expertise to every matter on which it advises.
*130 years
• Bank regulatory
• Negotiation and execution of various M&A and joint venture projects
• Development of rules and structures for new financial products and systems and the related commercial law issues
• Development and management of intellectual property
• Capital raising efforts by emerging companies, as well as initial public offerings and secondary debt and equity offerings
• Investment opportunities for established financial institutions in FinTech companies and technologies
• Anti-money laundering and sanctions compliance
• Money transmitter/money services business licensing and compliance requirements
• The organization, formation and launch of digital exchanges used to trade stock futures, physical commodities, virtual currencies, municipal securities, emissions credits and other securities.
1,833
LinkedIn: 13,628
Facebook: n/a
Twitter: 2,600
The Crypto Lawyers
The Crypto Lawyers is a firm of US lawyers who help individuals, businesses, and organizations navigate the cryptocurrency and blockchain technology spaces. Representing clients in transactional and litigation matters, the firm offers help with coins and tokens, both onshore and offshore token sales, hedge funds, and venture capital funds.
2017
• Token Sales & Exchange Compliance
• Tokenized Security Offerings
• Fund Structure & Strategy
• U.S. and Offshore Entity Formation
• Litigation & Disputes
• Compliance for Businesses and Organizations
3
LinkedIn: 34
Twiter: 136
For the legal industry, this has caused a bit of a renaissance. Not only are the larger firms working to deploy blockchain technology to simplify processing and storage procedures in their offices, but a number of firms have embraced blockchain law as a specialty. Some of these firms have been instrumental in crafting federal and state regulations, as well as writing some of the essential guides on blockchain policy.
This article looks at five of these blockchain law firms. This article is not meant to be construed as an endorsement, but as an introduction to this new field of legal stewardship.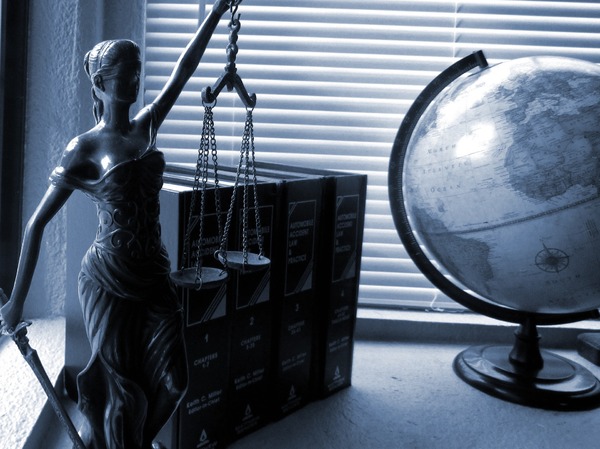 Covington & Burling LLP: With offices in Beijing, Dubai, London, New York, and Shanghai and with partners that include a former UK prime minister, a former U.S. Attorney, and a former member of the British House of Lords, Covington is uniquely positioned. Claiming wide-ranging expertise in blockchain policy, regulation, enforcement, litigation, taxation, investigations, and transnational affairs, Covington promotes a "customers of all size" attitude to its distributed ledger counsel work. Covington was named US News' 2016 Financial Services Regulation Law Firm of the Year.
Blockchain Law Group:  A multinational law firm with offices in the U.S., Russia, Australia, and the U.A.E., the Blockchain Law Group is a blockchain-dedicated law firm serving the needs of companies with new and existing ICOs. The group provides services in blockchain licensing and legal compliance, issuance of new tokens, escrow services, and legal opinion letter drafting.
Frost Brown Todd LLC: With offices in Ohio, West Virginia, Kentucky, Pennsylvania, and Tennessee, Frost Brown Todd is a business law firm that has an involved blockchain practice. Focusing mostly on legal compliance and regulation, the law firm is a member of the Chamber of Digital Commerce Lawyer's Committee.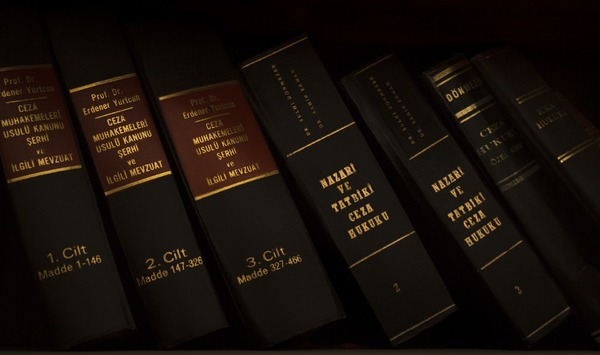 Norton Rose Fulbright: With offices throughout the world and more than 4,000 lawyers throughout Africa, the Asia Pacific, Canada, Europe, Latin America, the Middle East, and the United States, Norton Rose Fulbright has set itself up to be a knowledge expert on blockchain and the decentralized currency economy. The author of a series of legal and regulatory guides, the firm has been recognized as a leader in blockchain law. As the law firm has practices covering most business sectors, Norton Rose Fulbright bears exceptional potential as an ICO resource.
Goodwin Procter LLP: The law firm that represented Coinbase in IRS vs. Coinbase, Goodwin Procter is as big as they come in blockchain law. Having recent experience in ICO development, ICO venture funds, bitcoin ATMs, FinCEN and state registrations, bitcoin forex trading, DOJ settlements, and blockchain development, Goodwin is a go-to source when facing a difficult blockchain legal challenge.
These five law firms are by no means the only firms operating in the blockchain space, but they do serve as a representative sampling of what is happening in the legal world of blockchain technology and New Finance.
Want to know more? Sign up for the Bitcoin Market Journal investor newsletter today!