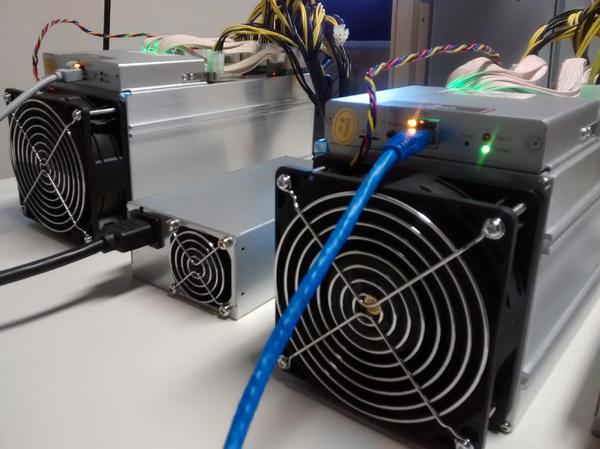 Are you interested in bitcoin or altcoin mining?
This article reveals how to develop your own mining business, with a look at Bitcoin mining profitability of the Antminer S7, the Avalon 741 and the Antminer S9. This article also discusses challenges facing investors interested in building a mining business, plus some resources for building your own Ethereum mining rig.
Mining Basics
The beauty of a mining business is its simplicity. Once your miners are up and running, with proper ventilation, the machines are generally low maintenance. Most mining is done in mining pools like Antpool or Slushpool, which pay out daily if you like.
Miners operate the blockchains of cryptocurrencies. They secure a cryptocurrency's ledger by conducting mathematical equations at high speeds. The miners prevent a counterfeit transaction while placing legitimate transactions onto the blockchain.
All around the world — in Japan, Venezuela, Iceland and the United States — entrepreneurs are building data centers to host computers that mine bitcoin, Ethereum, Zcash, Litecoin and Bitcoin Cash and other altcoins. Interest in mining is growing because there are multiple millionaires in the mining business.
Steps for Setting Up Your Mining Business
When starting a mining operation, the first and foremost advice is to read and watch videos about mining. Learn all you can from as many reputable sources as you can. Develop a spreadsheet with all known expenses for the startup of your mining operation. This includes the cost of
mining equipment
power supplies
cords
fans
air conditioning systems
any cost to retrofit a room to accommodate miners
A second spreadsheet is needed for projections of profitability. TechCashHouse provides monthly bitcoin mining profitability forecasts on YouTube. For instance, the January 2018 video goes into great detail on the profitability of miners. The narrator provides a detailed discussion of purchasing an Antminer S7, a machine he says would break even in 289 days, depending on the price of bitcoin rates and hash difficulty. Cost of the machine is about $1,400. Below is TechCashHouse's analysis of profitability of the Antminer S7.

With the Antminer S7, you will spend $1,822.08 in power in a year, but gross $3,625.56 in revenue with a profit of $1,767.22 — all in BTC, priced at $15,642.
The ideal outcome for the investor is getting a miner to pay for itself in 100 days or less, but this is hard to do because the prices of miners have escalated in recent months, while mining profitability has declined due to rising difficulty.
The Avalon 741 miner costs about $2,500 to 3,500 on eBay. Here is an analysis of its profitability, according to TechCashHouse, based on a $15,642 Bitcoin price, power cost of 13 cents per kilowatt hour and pool fees of 1%.

Based on that chart, the Avalon 741 takes about 327 days to pay for itself, which is too long to be ideal. If difficulty declines (which is not likely) and the price of bitcoin rises, payback would be sooner.
The Antminer S9 is about $6,000 on eBay. The cost power is about $4.06 per day but this miner earns $28.35 per day. It will make .66 Bitcoin per year with a break-even point of 249 days.

The projections by TechCashHouse are a bit high because they are based on the price of Bitcoin at $15,642 and the difficulty is higher now than it was Jan. 1, 2018. Nevertheless, TechCashHouse offers good advice for people considering going into bitcoin mining, and you can you use its analysis technique to develop your own projections at different bitcoin prices.
Based on a comparison of the Antminer S7, Antminer S9 and the Avalon 741, it is fairly clear the Antminer S9 13.5 TH/s has the fastest payback.
GPU Mining
If you are interested in mining Ethereum, you might consider watching this professional video on how to build an ethereum mining rig step-by-step.
Here's a
 useful video,
posted Nov. 18, 2017, of BitcoinHog interviewing a miner who built an $80,000 mining rig that generates $6,000 to $8,000 per month mining ZCash. The mining operation includes 10 rigs with seven cards each, a total of 70 GPUs. The owner of the mining operation says he and his partner ran into several challenges, but perhaps the biggest challenge was dealing with heat. He burned several cards along the learning curve.
If You Can't Stand the Heat…
People underestimate the amount of heat a miner will release. It is more important to get rid of the hot air than it is to put cold air on the machines. In other words, you have to find a way to funnel out the hot air created by the machines, get it out of the room, and move it outside. This problem may limit the place or location where you can actually run a significant mining operation.
Location, Location, Location
The ideal location for a mining operation is a big room with good ventilation and an exhaust fan that sucks out the hot air and blows it outside through a vent. Miners have fans, and these fans are loud. The room also must be clean and dust-free. Because the miners are loud, the best location is not your living room, but in a garage or warehouse.
The Payoff
A successful mining operation will have profit margins ranging from 70 to 90 percent of revenue, meaning that after expenses, you keep 70 to 90 percent of revenue pre-tax. Such margins are great for any business, but remember it is easier to buy bitcoin or Ethereum than it is to mine these currencies. Sometimes just owning bitcoin or altcoins over six months performs better than a mining operation. That is why a mining business should not only mine cryptocurrency but also own cryptocurrency (or preferably a basket of cryptocurrencies) to diversify in case one currency underperforms the others.
A mining business is a numbers business. When you join a mining pool, you can see how well your miners are performing. You can see precisely, up to the minute, how much your miners are earning. Getting paid regularly is also a nice benefit, with no invoices necessary.
Some miners sell their cryptocurrency and convert to US dollars with regular frequency, but that was a mistake in 2017 when the dominant cryptocurrencies went up in value 10 fold.
Cryptocurrency markets are highly volatile. To stay abreast of changes affecting the prices of cryptocurrencies, subscribe to Bitcoin Market Journal.