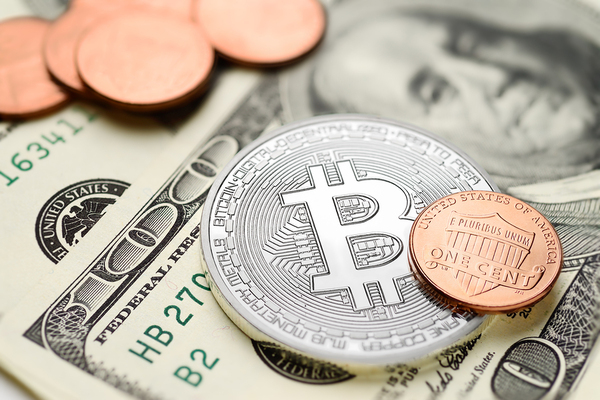 In this guide, we'll introduce you to our picks of the "best of bitcoin":
Best Bitcoin Exchanges
When you make the decision to purchase your first bitcoin or to add to your current bitcoin holdings, it is important to use exchanges that provide good pricing and secure transactions. Here are our top picks.
Coinbase is one of the longest standing and most reputable bitcoin exchanges and wallet providers around. San Francisco-based Coinbase was founded in 2012 and is a fully regulated bitcoin exchange that allows users to purchase bitcoin online or directly within the Coinbase mobile app using a credit card or a bank transfer. The exchange currently serves customers in 32 countries and has recently added both Ethereum's Ether and Litecoin to its service.
Localbitcoins is one of the oldest and most popular bitcoin exchanges in the world. The Finland-based exchange was founded in 2012 and provides a peer-to-peer marketplace for bitcoin users to buy and sell the cryptocurrency to and from one another using the platform's escrow account for transaction security. Localbitcoins allows users to buy bitcoin using bank transfers, PayPal, Amazon gift cards, MoneyGram transfers, along with several other payment methods. In mid-2016, Localbitcoins announced that it has over 1.35 million users across 249 countries.
Paxful is a Delaware-based bitcoin exchange that was founded in 2015. Similar to Localbitcoin, Paxful enables bitcoin users to purchase bitcoin using credit cards, online gift cards, bank transfers, and cash deposits on a peer-to-peer basis. According to the exchange's website, Paxful has had more than 55,125 customers trade over 40,000 bitcoin on its platform since the company's inception.
Learn more about our top picks for bitcoin exchanges here.
Best Bitcoin Trading Sites
If you want to take a more active approach to investment in bitcoin, it is important to sign up with the right trading sites that offer a secure platform for executing trades as well as the right tools to help you with your investment decisions.
Kraken is one of the most popular bitcoin trading sites; it enables users to trade bitcoin against other cryptocurrencies, such as Ethereum's Ether, Litecoin, Ripple, and Monero, among several others. The San Francisco-based digital currency exchange offers a more advanced trading platform to aid you with your investment decisions.
Bittrex is another popular bitcoin trading site that enables users to trade bitcoin for a wide variety of other digital assets. The Las Vegas-based cryptocurrency exchange provides easy-to-use charting tools, as well as deep insight into the order books.
BitMEX, the Bitcoin Mercantile Exchange, also deserves a spot in our top three, as it allows bitcoin traders to use financial derivatives such as futures and swaps to amplify their returns. By trading bitcoin futures on BitMEX, you can use leverage of up to 100x to increase your trading income.
However, note that trading with leverage also comes with more risk. Hence, it is important to put adequate risk management measures into place to keep your potential losses limited. The Hong Kong-based cryptocurrency derivatives platform was founded in 2014 and currently has over 10,000 registered users.
Learn more about our top picks for bitcoin trading sites here.
Bitcoin Investment Apps
If you want to stay on top of your digital currency investments while on-the-go, you are in luck as there are a number of bitcoin investment apps that you can download onto your smartphone. Three of the most popular bitcoin apps include BlockFolio, TabTrader, and Abra.
Blockfolio is arguably the most popular digital asset portfolio management app available today. Blockfolio enables investors to view all their purchased digital currencies and tokens in one place and track their portfolio performance.
TabTrader goes a step further and enables investors not only to view and track their digital asset portfolio but also allows them to execute trades directly through the app on supported bitcoin exchanges.
Abra is another popular bitcoin investment app that allows on-the-go trading and investing. Currently, Abra enables investors to buy and sell 30 digital assets with as little as $5, which makes it a popular app for beginners who are starting their bitcoin investment journey with a small amount of capital. Additionally, users can also invest in stocks, bonds, and ETFs.
Learn more about our picks for bitcoin investment apps here.
Best Bitcoin Wallets
Your bitcoin wallet acts as your bank account, which you use to hold your bitcoin and to send and receive payments. To store your bitcoin, you have the option between several different types of bitcoin wallets, ranging from mobile wallets you can download onto your smartphone to hardware wallets that you can use to store your bitcoin offline.
The Blockchain Wallet is the most popular bitcoin wallet in the world. Over 13 million wallets have been set up across over 140 countries. The Blockchain Wallet can be accessed both online and using a smartphone app and was one of the first to enter the market in 2011.
CoPay is one of the most popular and most secure mobile wallets on the market. The bitcoin wallet that works on Android, iOS, and Windows phones was launched by BitPay in 2015. The wallet allows anyone to store bitcoin on their smartphone and enables users to send and receive bitcoin with the touch of a button.
Ledger Nano S is the most popular hardware bitcoin wallet currently on the market. Ledger Nano S allows users to store their bitcoin offline — as well as several altcoins, such as Ethereum' Ether, Litecoin, and Ripple. Hardware wallets, like the Ledger Nano S, are the most secure wallets in which to store your bitcoin, as they are not connected to the Internet, which means cyber theft cannot occur. You can purchase a Ledger Nano S for $65.
Check out our complete list of top picks for bitcoin and crypto wallets here.
Best Bitcoin Debit Cards
If you want to use bitcoin as a spending currency, the easiest and most convenient way to do that is by using a bitcoin debit card, as it allows you to spend your bitcoin wherever bank cards are accepted.
The Bitpay Card is a popular bitcoin debit card for US-based digital currency users. The Visa card costs $9.99 to order and comes with a $2 domestic and a $3 international ATM withdrawal fee as well as a three percent conversion fee for international payments.
The Coinbase Card is a recently launched bitcoin debit card available to Coinbase users in the UK and Europe. The card's issuance fee is £4.95 and cash withdrawals come with a one percent domestic fee and a two percent fee international fee for amounts above £200.
CryptoPay is a London-based bitcoin startup that provides a bitcoin wallet as well as a bitcoin debit card. CryptoPay launched its bitcoin debit card in late 2015. It costs £15 to order the card and standard shipping is free worldwide. Users are charged a £1 monthly service fee and cash withdrawal fees are £1.75 domestically and £2.25 internationally. The foreign transaction fee is also three percent.
See our rated and reviewed list of debit card tokens here.
Best Bitcoin Lending Platforms
Bitbond is arguably the leading bitcoin lending platform. The Berlin-based startup was founded in 2013 and matches up investors with borrowers and uses bitcoin as the transaction currency. With bitcoin lending at Bitbond, you can generate returns of up to 13 percent. However, as with all investing, it is important to diversify your bitcoin peer-to-peer lending activities and not invest all your funds into one loan.
BlockFi is a recently launched bitcoin lender that enables users to earn interest on their bitcoin holdings by depositing them into a Bitcoin Interest Accounts (BIA), which pays an up to 6.2 percent annual yield. This interest is generated through BlockFi's lending to corporate
NEXO is another popular digital currency lending platform. The Switzerland-based company enables users to earn up to 6.5 percent interest on their digital asset holdings by lending them to individuals who are seeking a crypto-backed credit line.
See our rated and reviewed list of bitcoin lending platforms here.
Related Articles:
If you enjoyed this "Best of Bitcoin" roundup, take a moment to subscribe to the Bitcoin Market Journal newsletter, where you will find useful information about all things bitcoin.