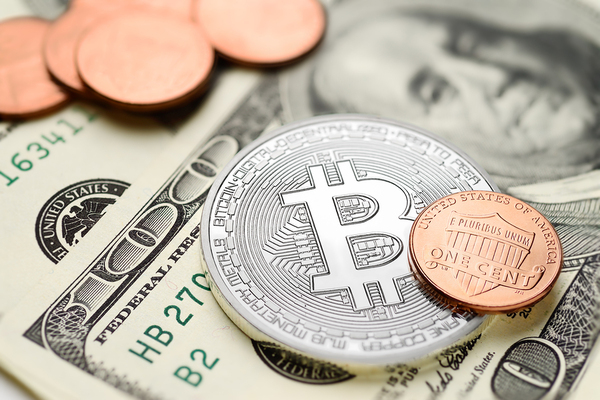 In this guide, we'll introduce you to our picks of the "best of bitcoin":
Best Bitcoin Exchanges
When you make the decision to purchase your first bitcoin or to add to your current bitcoin holding, it is important to use exchanges that provide good pricing and secure transactions. Here are our top picks.
Coinbase is one of the longest standing and most reputable bitcoin exchanges and wallet providers around. San Francisco-based Coinbase was founded in 2012 and is a fully regulated bitcoin exchange that allows users to purchase bitcoin online or directly within the Coinbase mobile app using a credit card or a bank transfer. The exchange currently serves customers in 32 countries and has recently added both Ethereum's ether and litecoin to its service.
Localbitcoins is one of the oldest and most popular bitcoin exchanges in the world. The Finland-based exchange was founded in 2012 and provides a peer-to-peer marketplace for bitcoin users to buy and sell the cryptocurrency to and from one another using the platform's escrow account for transaction security. Localbitcoins allows users to buy bitcoin using bank transfers, PayPal, Amazon gift cards, MoneyGram transfers, among several other payment methods. In mid-2016, Localbitcoins announced that it has over 1.35 million users across 249 countries.
Paxful is a Delaware-based bitcoin exchange that was founded in 2015. Similar to Localbitcoin, Paxful enables bitcoin users to purchase bitcoin using credit cards, online gift cards, bank transfers, and cash deposits on a peer-to-peer basis. According to the exchange's website, Paxful has had more than 55,125 customers trade over 40,000 bitcoin on its platform since the company's inception.
Best Bitcoin Trading Sites
If you want to take a more active approach to investment in bitcoin, it is important to sign up with the right trading sites that offer a secure platform for executing trades as well as the right tools to help you with your investment decisions.
Kraken is one of the most popular bitcoin trading sites; it enables users to trade bitcoin against other cryptocurrencies, such as Ethereum's ether, litecoin, ripple, and monero, among several others. The San Francisco-based digital currency exchange offers a more advanced trading platform to aid you with your investment decisions.
Bittrex is another popular bitcoin trading site that enables users to trade bitcoin for a wide variety of other digital assets. The Las Vegas-based cryptocurrency exchange provides easy-to-use charting tools, as well as deep insight into the order books.
BitMEX, the Bitcoin Mercantile Exchange, also deserves a spot in our Top 3, as it allows bitcoin traders to use financial derivatives such as futures and swaps to amplify their returns. By trading bitcoin futures on BitMEX, you can use leverage of up to 100x to increase your trading income.
However, it is important to note that trading with leverage also comes with more risk. Hence, it is important to put adequate risk management measures into place to keep your potential losses limited. The Hong Kong-based cryptocurrency derivatives platform was founded in 2014 and currently has over 10,000 registered users.
Best Bitcoin Wallets
Your bitcoin wallet acts as your bank account, which you use to hold your bitcoin and to send and receive payments. To store your bitcoin, you have the option between several different types of bitcoin wallets, ranging from mobile wallets you can download onto your smartphone, to hardware wallets that you can use to store your bitcoin offline.
The Blockchain Wallet is the most popular bitcoin wallet in the world. Over 13 million wallets have been set up across over 140 countries. The Blockchain Wallet can be accessed both online and using a smartphone app, and was one of the first to enter the market in 2011.
CoPay is one of the most popular and most secure mobile wallets on the market. The bitcoin wallet that works on Android, iOS and Windows phones was launched by BitPay in 2015. The wallet allows anyone to store bitcoin on their smartphone and enables users to send and receive bitcoin with the touch of a button.
Ledger Nano S is the most popular hardware bitcoin wallet currently on the market. Ledger Nano S allows users to store their bitcoin offline — as well as several altcoins, such as Ethereum' ether, litecoin, and ripple. Hardware wallets, like the Ledger Nano S, are the most secure wallets in which to store your bitcoin, as they are not connected to the Internet, which means cyber theft cannot occur. You purchase a Ledger Nano S for $65.
Best Bitcoin Debit Cards
If you want to use bitcoin as a spending currency, the easiest and most convenient way to do that is by using a bitcoin debit card, as it allows you to spend your bitcoin wherever bank cards are accepted.
Xapo was the first bitcoin startup to provide a bitcoin debit card. The Swiss startup issued its first prepaid bitcoin debit card in 2014; the card allows users to spend their bitcoin wherever bank cards are accepted and to take cash out of any ATM. The Xapo bitcoin debit card costs $20 to order and takes between 10 to 25 days to arrive. It also has an annual fee of $12 and charges a 3 percent foreign exchange purchase fee. A cash withdrawal using the Xapo card will cost you between $2.25 and $3.50, depending on the currency.
Coinbase's Shift is another popular bitcoin debit card, which came to the market in late 2015. The Shift card was the first bitcoin debit card that was issued in the U.S. and allows users to spend bitcoin at over 38 million merchants around the world. The bitcoin debit card costs $10 to order and comes with no annual fee. Taking cash out of an ATM costs you $2.50 in the U.S. and $3.50 abroad. International transactions will cost you the standard 3 percent rate.
CryptoPay is a London-based bitcoin startup that provides a bitcoin wallet as well as a bitcoin debit card. CryptoPay launched its bitcoin debit card in late 2015. It costs $15 to order the card and standard shipping is free worldwide. Users are charged a $1 monthly service fee and cash withdrawal fees are $2.50 domestically and $3.50 internationally. The foreign transaction fee is also 3 percent.
Best Bitcoin Investments
Beyond buying and holding bitcoin, you have the choice between bitcoin savings accounts and bitcoin peer-to-peer lending. Both investment options allow you to generate interest on your bitcoin holdings.
Bitcoin savings accounts allow you to deposit your bitcoin to earn interest similarly to how you would with a savings account at your high street bank. The two leading startups that offer bitcoin savings accounts are BSave and Magnr. The way both of these companies are able to provide interest payments on your coins is by lending them out to margin traders on exchanges and taking a small cut as a fee.
BSave is a London-based startup that focuses purely on providing bitcoin savings accounts to individuals who want to earn interest on top of bitcoin's capital appreciation. BSave's bitcoin savings account pays a daily floating interest rate that equates to around 2.5 percent APR according to the company's website.
Magnr is also a London-based company but offers both a bitcoin savings account as well as a bitcoin trading platform that allows users to trade using leverage across several exchanges. Magner's bitcoin savings account earns users a fixed 1.28 percent interest per annum.
Alternatively, if you want to receive higher interest rates on your bitcoin holdings and are happy to take more risk, you can engage in bitcoin peer-to-peer lending.
Bitbond is the leading bitcoin lending platform. The Berlin-based startup was founded in 2013 and matches up investors with borrowers and uses bitcoin as the transaction currency. With bitcoin lending at Bitbond, you can generate returns of up to 30 percent. However, as with all investing, it is important to diversify your bitcoin peer-to-peer lending activities and not invest all your funds into one loan.
If you enjoyed this "Best of Bitcoin" roundup, take a moment to subscribe to Bitcoin Market Journal , where you will find useful information about all things bitcoin.