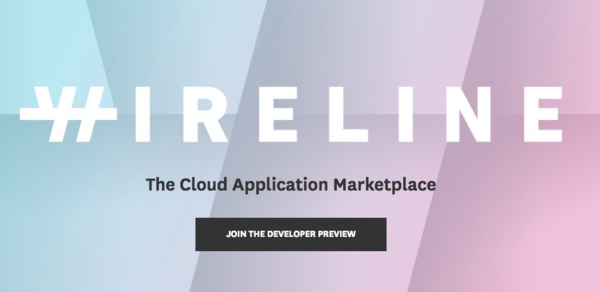 The Quick Pitch
Imagine server apps which install in one click from the App Exchange. Now imagine infinite scale, no servers to manage, no operating system, and no excess capacity. You have imagined Wireline, the end-to-end platform for the microservice cloud.
Wireline is developing the "definitive package manager for the serverless cloud" by building a marketplace for companies to discover, test, and integrate microservices that can be seamlessly combined to build powerful customized solutions.
To raise money for the Wireline Development Fund, the company is conducting an initial coin offering that aims to raise $20 million by selling 200,000,000 WRL tokens in exchange for ether (ETH). The price of 10 WRL will be $1.
Wireline had a one-week pre-sale from October 16 to 23 and launched its official token sale on October 23. The startup will complete its initial coin offerings on January 15, 2018.
You can register for the token sale here and find out details about the project in its whitepaper here.
The Problem and Solution
Microservices are a set of emerging technologies that allow companies to rapidly develop and deploy applications and APIs without having to run the underlying hardware and software infrastructure, and allow the applications to be compiled as building blocks to develop further more customized software products.
However, developing and integrating microservices into the existing IT structure of a business can very costly and complex, which prevents many companies from making use of these services. It is for this problem that Wireline is aiming to provide a solution.
Wireline is developing a marketplace where open source developers can develop cloud-based microservices that businesses are then able to find, test, and integrate into their legacy systems. Wireline will also host and operate these services to make it as easy as possible for businesses to utilize them.
An example of how the Wireline platform can be used as per the project's whitepaper would be, "in response to a customer product inquiry, a developer could create a quick prototype, submit this to the App Exchange and work with the customer to refine the solution. The customer would be able to connect their own data and test integrations with their existing solutions."
Furthermore, Wireline aims to provide open source developers with a new income stream as they are directly financially rewarded for the code they contribute.
The Team
The Wireline founding team is composed of a series of experienced developers coming from companies such as Google, Netscape, and Amazon.
The team is run by CEO Lucas Geiger who previously founded data analytics firm KeyScores. He is joined by CTO Rich Burdon is a tech entrepreneur and a former Google engineer, and by software engineer John Merrells, who has previously worked at Sencha, Cuil, and Netscape.
Other team members include Massimo di Pierro, a data scientist, and a professor at DePaul University in Chicago, and Shehab Hamad, who works on the product development side and has previously worked at Amazon in a similar role. They are joined by Andy Madsen, an integration services engineer, Jeremy Dillworth, a full stack architect, Nathan Morris, a platform engineer, and Doug Miller, the company's community manager.
The team is being advised by blockchain experts such as Ron Quaranta, Chairman of the Wall Street Blockchain Alliance, and David Cohen, founder of blockchain startups dcentral.ai and E7 Ventures. Other advisors include former Reuters manager Saul Hudson, Bluewolf COO Paulo Kaiser, and former US Federal Reserve Senior Policy Advisor Shehriyar Antia, among others.
The Token
The ERC20 Ethereum-based WRL token will be the unit of account that represents the value created by the Wireline ecosystems among developers, companies, and other involved parties.
In the Wireline marketplace, developers will publish 'wires', which are building blocks of code that can be used in connection with larger apps. For any components that are useful and popular, developers are then financially rewarded using the WRL token. Businesses, on the other hand, can use the WRL token to purchase microservices on the app marketplace.
During the Wireline token sale, 100 percent of all WRL tokens will be issued. The Wireline Developer Fund (WDF) will mint a total of three billion WRL tokens at a rate of $1 per 10 WRL tokens. To fund the WDF, 200,000 WRL tokens will be sold during the token sale if the funding target of $20 million is to be met.
Any unsold WRL tokens will be kept by the Wireline Developer Fund and will be disbursed in the form of a scheduled release of 2.5 percent per quarter. These funds are intended for "developer evangelism, open-source software grants, and ecosystem development by the Wireline Developer Community," according to the whitepaper.
Furthermore, the whitepaper notes: "Employees, founders, and advisors incentivized by a token vesting schedule of four years with a one year cliff (no tokens distributed until first anniversary). Two percent of issued tokens will be allocated to the team token pool. Any tokens not disbursed from the token pool will remain for future hires."
The way the token sale is structured gives investors a very transparent view of token supply management, which is always a plus for ICO investors. Additionally, the token has an important utility as the transactional currency on the Wireline platform so it has the potential to gain in value as the platform grows.
The Community
Wireline has been primarily using Twitter and Telegram to communicate with the cryptocurrency community. The company's Telegram channel has almost 1,000 members and its Twitter channel is very active with daily tweets about the company, its founders, and its token sale.
Wireline's PR team has done a great job providing the company and its token sale with exposure in major financial and tech media outlets such as Forbes, MarketWatch, and Entrepreneur. Additionally, Wireline has its own blog where its team members regularly post their thoughts on the blockchain industry.
Wireline also announced a partnership with the Qtum project in an attempt to combine developer communities to work on blockchain technology and distributing computing systems.
Its BitcoinTalk Forum thread, however, has received little attention since the ICO announcement in August and its GitHub code repository only shows a few pages of code.
Next Steps
Wireline has an experienced team, a professionally structured coin offering, and a well-thought-out product for which there is existing real-world demand. While this project may be missing the "wow" factor that so often attracts the average ICO investor, the practical applicability of cloud-based microservices that small and medium-sized businesses can purchase and quickly integrate into their existing systems is a big value-add for these companies.
The demand for easily-integratable cloud-based applications and services is on the rise. If Wireline manages to grow into a leading app marketplace, then its token would likely end up becoming an excellent investment.
However, as is the case with the majority of ICO tokens, the future price progression of the WRL token will depend on whether the team behind Wireline will be able to build the platform they envision and attract a large enough sub-sector of the global open-source developer community to make the project a success.
From an investment point of view, the WRL token will most likely be a long-term play as it will take time for Wireline to generate the amount of interest it requires to position its microservices app marketplace as a popular platform for both developers and businesses.