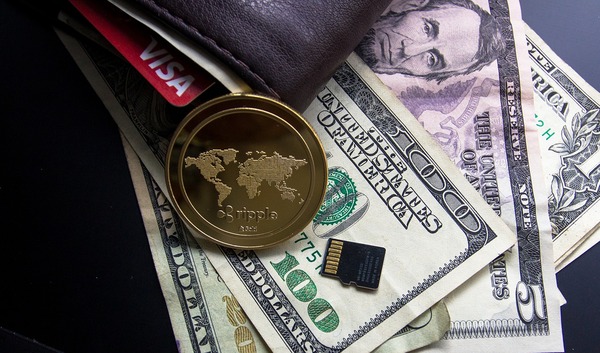 Ripple (XRP) has managed to establish itself as one of the largest blockchain projects in the market since its launch in 2012.
In this article, you will find a list of the top ripple wallets that you can use to store XRP in 2020.
Top XRP Wallets
| Items To Be Rated | Description | Platforms Supported | Support | Social Media | Download Accessibility | Score |
| --- | --- | --- | --- | --- | --- | --- |
| Ledger Nano S | The Ledger Nano S is a hardware wallet that supports many different altcoins. It's not great for beginners, but it does provide a lot of security. It's easy to purchase the hardware online and the Ledger Live app download is easy to find. While it's hard for beginners to understand wallets, a hardware wallet with an app may not be the best option but as far as security, it's hard to beat. | MacOS, Windows, Linux, iOS, Android | Website support (help articles and contact form), Github | Reddit, Facebook, Twitter, YouTube, LinkedIn | Moderate | 3.8 |
| Toast Wallet! | They're website isn't pretty, but this wallet is super easy to download and use. The UI is clean, the security is first-rate, and it's really convenient. It's widespread availability means it's accessible to anyone, and it's a great solution for beginners. Plus, it has a backup and recovery feature for your protection. | iOS, Android, Windows, MacOS, Linux, Chrome browser extension | Website FAQ, Discord, Github | Discord, Twitter, Facebook | Easy | 4 |
| CoinPayments | CoinPayments is a web-based wallet, so all you need to do is log in via your browser to manage your XRP. There are also mobile apps if you'd like to manage it on the go. It supports hundreds of altcoins and conversions are easy. It boasts low fees and you aren't limited to buying and trading on their platform. It also allows for online shopping through store websites and e-commerce softwares. | iOS, Android | FAQ, Support wizard | Blog, Twitter, Instagram, Facebook, Telegram | Easy | 3.5 |
| Exarpy | This web-based desktop wallet requires you to disconnect from the internet to sign up. It's a secure warm wallet requiring a set of 16 numbers to create a PIN. Exarpy doesn't hold your funds, but provides an application allowing you to transact using the ripple network. It's confusing until you get the hang of it, but you can use it on all of your devices because the site is mobile responsive and very fast. | Web-based | Blog, Tutorials, FAQ | Twitter, Facebook, LinkedIn, Instagram, Reddit | Moderate | 3 |
| Edge | The Edge wallet is user-friendly and feature-rich. The interface is easy to understand if you're familiar with banking software. You can log into your account via a browser or download the app for your smartphone and manage it on the go. You can send, recieve, store, and exchange your altcoins all with this wallet that supports any blockchain for the use of virtually any altcoin. | iOS, Android | Github, Blog, Online support wizard, Contact form | Twitter, LinkedIn, Instagram | Easy | 3.5 |
| Atomic Wallet | This free ripple wallet is easy to use and you can make XRP purchases with a credit card using the integration with Changelly. Exchanges are a piece of cake, too. The dashboard is user-friendly and you can manage your ripple as well as hundreds of other altcoins all in one place. | Windows, MacOS, Linux, Ubuntu, Android, iOS | Knowledge base, Blog, Email, Live Chat, Help articles, Github | Twitter, Telegram, Medium, Reddit, Facebook, YouTube, Steemit | Easy | 5 |
| GateHub | This ripple wallet requires a minimuim deposit of 20 XRP, but you can use a bank deposit if you don't already own any XRP. It's easy to sign up, and the ripple community has really latched on to web-based wallets like this one. Their site is mobile responsive, so you can manage your accoint on the go, and it's the most user-friendly wallet for beginners to start. The layout is straightforward and easy to use. | Web-based | Blog, Knowledge base, Contact form | Twitter, Facebook, LinkedIn | Moderate | 2.5 |
Since we did all the legwork for you, you can feel confident that any one of these ripple wallets will be a great option for you to get started and keep up with your ripple ownership. Dive in and see for yourself just how easy it can be!
Related Reading: 
Subscribe to Bitcoin Market Journal to stay ahead of the curve in the digital asset markets!