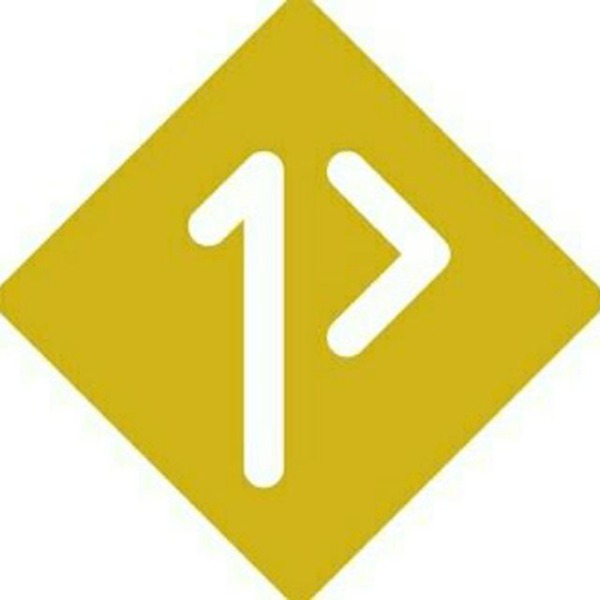 The Quick Pitch
Protos Cryptocurrency Asset Management is holding an initial coin offering (ICO) to raise funds for a data-driven hedge fund that will invest exclusively in digital assets and their derivatives.
The Protos website asserts that the digital currency market is both competitive and undergoing rapid change, and creating a diversified portfolio of digital assets can be challenging. As a result, Protos seeks to create a hedge fund whose team will leverage active management strategies and careful selection of early-stage digital tokens to generate returns.
The company's principal team has been investing in and trading digital currencies for more than 10 years. Further, these individuals have traded more than $2 billion worth of assets while working for funds.
The ICO, which has a hard cap of $60 million, began November 7 and lasts until December 7. Investors can exchange bitcoin, ether. or the U.S. dollar in exchange for PRTS, the token available through the sale. These digital assets are selling for $1 apiece.
To participate in the offering, investors must go through TokenHub. The sale is available to accredited investors in the United States and all investors outside of this nation, and interested parties must confirm their eligibility by going through the verification process.
Doing so requires identification, as well as documentation for those looking to verify that they are accredited investors. Once investors have completed the verification process, they can access the Offering Memorandum, which provides in-depth terms of the sale.
Once these steps are completed, investors can take part in the ICO by executing the Subscription Agreement.
The Problem and Solution
The digital currency markets have been steadily drawing interest. In 2017, for example, the total market value of these assets climbed more than 1,200 percent.
The Protos website emphasizes that every day, new digital tokens are entering the market, which has become more competitive as professional traders and algorithmic software programs (bots) get involved. Amid these market conditions, picking out a diversified portfolio of digital assets can be challenging.
To increase the odds of success, individual investors might benefit from leveraging a team of full-time, professional investors who have proven themselves and accumulated significant experience.
The Protos team has outlined its investment strategy, which would involve using 65 percent of its resources for active management strategies and putting the remaining 35 percent toward picking out digital assets at a very early stage. 
Protos emphasized that it would mostly focus on quantitative trading strategies for the active management portion, which rely heavily on data. The organization expressed its belief that it would become an industry leader by being "among the first funds to build what Protos believes will be a robust database of digital token and cryptocurrency market data."
In addition, Protos could potentially draw on a wide range of alternative approaches. These might include:
News-driven strategies
Market making
Trend-following
Exchange arbitrage
For the other portion, Protos revealed that it planned on investing in digital assets during specific opportunities such as ICO pre-sales.
While Protos emphasized the key role played by data, Tim Enneking, managing director of Crypto Asset Management, asserted that this information is already out there.
"They may slice it differently, but that hardly guarantees success," he stated.
Marius Rupysys, a digital currency trader and investor, offered a different point of view.
"Crypto space is still very young and not many players are sophisticated, meaning there are plenty opportunities for simple trend following strategies, arbitrage, macro news trading and other," he emphasized.
The Team
Protos has a highly experienced team behind it, combining people with backgrounds in traditional finance and technology.
Matthew Shaw, one of the co-founders, has spent more than 30 years working in the capital markets, working as an investor, executive, and entrepreneur. Having invested in more than 20 fledgling technology companies and having built up and sold an investment bank for $250 million, he will focus on strategy and derivatives.
Philipp Kallerhoff, a hedge fund quant with a Ph.D. in Computational Neuroscience, will be in charge of trading and data. Previously, he founded and sold a credit scoring company. He also used algorithms to trade a book worth more than $1 billion.
Tom Kineshanko, who has both tech and finance experience, will concentrate on pre-ICO investments. Previously, he founded and then exited a technology startup. Kineshanko also created the first Canadian crypto investment vehicle, which took long-only positions on bitcoin and ether.
Protos also has several advisors, most notably Fabian Vogelsteller, who is Ethereum's Lead Dapp Developer and proposed the ERC20 token standard along with Vitalik Buterin.
It is worth noting that the Protos website states that the three founders have invested in crypto for more than 13 years combined. Seeing as how there are three founders, this means that they have an average crypto investing tenure of somewhere near 4.5 years, at a time when the first bitcoins came into existence almost nine years ago.
The founders do not appear to be communicating openly through any existing channels, which include email, Twitter and Telegram.
The Token
The Protos tokens basically represent a claim on the hedge fund's future profitability.
The fund plans to reinvest somewhere between 50 percent and 90 percent of its profits, and then use the remaining 10 percent to 50 percent to buy back tokens on the open market.
As the supply of these tokens dwindles, their price could rise significantly. However, for this to happen, there must be demand for the tokens in the first place.
Performance goals did not appear on the website or in the documents. Some digital currency traders have been able to generate very strong returns, so standing out in this crowded field would likely require Protos to display some impressive results.
The Community
 Individuals representing Protos proved to be well-informed and very responsive via Telegram. Sending messages to the email address listed on the Protos website was not as successful. Not every email message was answered. Of the four emails sent, one resulted in a reply.
Next Steps
The Protos team has some good experience, but they are up against some steep competition. There are already several well-established players in this space.
While the documents provided by Protos pursuant to its offering have shed some light on the fund's investment plans, they have not provided specific goals for generating returns.
To stay relevant to investors, Protos will likely need to generate some high returns or alternatively, produce consistent results.
At least for now, it is very difficult to tell whether the fund will establish itself as a leader in the field, emphasized Rupsys. However, time will tell.
Investors who are thinking about buying PRTS tokens can benefit from conducting thorough due diligence.