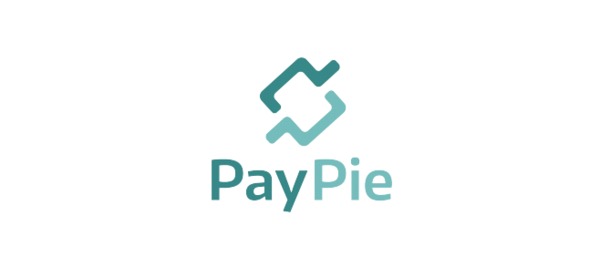 The Quick Pitch
PayPie aims to bring ultimate trust and transparency to the financial markets by introducing the world's first credit risk score algorithm based on decentralized accounting.
The Vancouver-based startup challenges Equifax, Experian, and TransUnion's status quo by analyzing companies' credit risk profiles using a built-in algorithm that encompasses 150 data points from live financial data hashed on the Ethereum blockchain.
The company conducted a one-week pre-sale which was scheduled to run from October 8 to 15. All pre-sale tokens sold on the first day of the pre-sale.
PayPie will hold its initial coin offering from October 15 to November 15, 2017. The startup aims to sell 82.5 million PPP tokens for a price of 0.0011 ether (ETH) per PPP token out of its 165 million total token supply.
To participate in the PayPie token sale, you will have to go to the company website and send the amount you want to invest in the project in ether (ETH) using an ERC20 token compatible Ethereum wallet to the ICO's Ethereum address. The company recommends using MyEtherWallet and provides a detailed guide on how to use this wallet to purchase its token during the sale.
When you have purchased your PPP tokens using ether (ETH), you will be credited those tokens in your Ethereum wallet once the token sale is complete and the tokens are distributed to contributors.
The Problem and Solution
Credit risk scoring plays an integral role in several sectors within the financial services industry including lending, auditing, compliance, invoice factoring, and credit insurance, among others. Credit risk scoring is used when financial institutions consider lending to an SME, when assessing the counterparty risk of dealing securities with a smaller bank or corporation, and when establishing the likelihood of an insurance loss when selling an insurance policy, to name a few.
The challenge for financial institutions, however, has been to develop credit risk scoring models that can determine an individual's or a company's creditworthiness with relative accuracy. Fraud and data manipulation are problematic symptoms of the current status quo of credit risk scoring, as it is based on historical financial data.
PayPie aims to offer a solution to this by providing credit risk assessment based on blockchain accounting. The startup wants to bring the definitive solution to the unreliability of current risk scoring models by developing a credit risk scoring model that is based on accurate tamper-proof blockchain triple-entry accounting.
In simple terms, PayPie wants to connect companies' live financial data with its credit risk scoring tool so that financial institutions can decide whether or not to provide services to an SME. This could increase the accuracy of creditworthiness assessment and also increase the speed in which SMEs can receive funding and other services from their financial services partners.
The Team
The team behind PayPie is led by the company's two co-founders, CEO Nick Chandi and CIO Jag Barpagga.
Nick Chandi has over 20 years of experience in the accounting sector and has previously founded SlickPie, which provides online accounting software for SMEs in 130 countries worldwide, and Welcome Networks, an IT solutions company for accounting firms.
Jag Barpagga has a background in data security networks and IT solutions for accounting firms. He has also worked as the principal technical architect for private cloud services.
Chandi and Barpagga are being advised by Jaxx CEO and Ethereum co-founder Anthony Di Lorio, the startup's Head Strategic Adviser, as well as Jack Shaw of the American Blockchain Council and Ranica Arrowsmith, the Technology Editor at Accounting Today, among others.
PayPie's core team strongly overlaps with the team of the co-founders' other company, SlickPie, which means they already have worked together on a similar project that has built an industry-applicable functional product. This shows that the project's team can successfully deliver products in the market in which they operate.
The Token
PayPie's digital token is an ERC20 Ethereum-based token called the PPP token. It is a utility token that provides access to specific services and transactions on the PayPie platform. This includes:
Accessing the PayPie platform
Transacting on the PayPie marketplace (such as buying invoices for factoring purposes)
Performing audits on SMEs
Accessing PayPie's risk score algorithm analysis
Gaining third-party access for the API
The total token supply of PPP tokens will be 165 million with 82.5 million going to early backers during the crowdsale. The price of one PPP token will be 0.0011 ETH during the token sale.
Twenty-seven million PPP tokens will be reserved for the team, advisors, as well as bounties. The team and advisors' tokens will be vested for a 12-month period with a 3 months' cliff. The remaining 55 million PPP tokens will be held as a reserve and locked for one year to develop future partnerships and for potential acquisitions that can help with the company's expansion.
On October 6, it was announced that the PPP token will be supported by the multi-blockchain wallet Jaxx, which should come as no surprise as Jaxx CEO Di Lorio is part of PayPie's advisory team.
The Community
PayPie has been actively engaging the digital currency investing community through several popular social media channels including Kakaotalk, and the BitcoinTalk Forum. PayPie has also been actively using its Twitter account to promote its project and the upcoming token sale.
Due to the proprietary nature of the project's technology, PayPie has not open-sourced its code on GitHub, which is common among blockchain projects.
Next Steps
Combining transparent, tamper-proof blockchain accounting with real-time credit risk scoring could be highly beneficial for both SMEs who are looking for financing and financial institutions who want more accurate risk assessment methods.
Should PayPie manage to successfully raise the funds they require to deliver on their mission statement, their product has a good chance of becoming a very popular fintech solution for the global financial industry.
If you want to receive updates for the PayPie ICO, sign up here.
For information about other current and upcoming ICOs, you can visit Bitcoin Market Journal's "Upcoming Initial Coin Offerings" page, where you can sign up for alerts for all the ICOs in which you are interested.
While you are there, do not forget to subscribe to Bitcoin Market Journal for actionable information regarding digital currency investment.