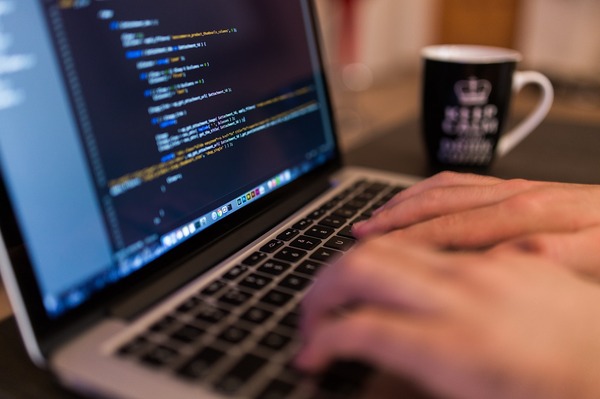 Like staking, operating masternodes gives digital asset investors the ability to earn tokens for helping to secure the network.
In this article, you will discover a list of the top five masternode coins (measured by ROI) that you could potentially consider running a masternode for.
What to Look for in a Masternode Coin?
Entry threshold. To become a masternode operator, an investor is required to lock up a significant number of coins. To operate a DASH masternode, for example, costs 1000 DASH (around $71,000 at the time of writing).
Percentage of block reward that goes to masternodes. 45 percent seems to be normal in this regard. Some coins can go as low as 30 percent though, or as high as 70 percent.
Hot or cold masternodes. Some coins give operators the ability to keep their masternode coins in cold storage for added security.
The number of existing nodes. This metric provides a rather accurate measure of network size/stability.
In exchange for running these special nodes, masternodes give their operators:
A share in block rewards (from mining or staking, depending on the coin)
Special privileges such as voting rights and leading governance roles
Top Masternode Coins by ROI
| | | | |
| --- | --- | --- | --- |
| Digital Asset | 3-year ROI | 1-year ROI | YTD ROI |
| Dash (DASH) | 520.5% | -62% | -8.7% |
| Syscoin (SYS) | 142% | -74.1% | -49.6% |
| Blocknet (BLOCK) | 228.5% | -76.3% | -32.3% |
| Zcoin(XZC) | 1,222% | -49.6% | -10% |
| PIVX (PIVX) | 4,999% | -78% | -76% |
Dash
Dash was the very first digital currency to implement masternodes. Dash masternode operators receive 45 percent of block rewards in addition to fees for services such as instant and private payments. Masternodes require DASH 1,000 to be "locked up," which equals $71,000+ at current prices.
Dash's three-year ROI is outstanding. This time span has seen its price go from $11.64 to $72.23, which equates to an ROI of 520.5 percent.
The one-year ROI, on the other hand, is negative, in reflection of the 2018/19 "crypto winter." From $190.5, the price has dropped by 62 percent to reach its current level.
Year-to-date, the ROI picture is a little more forgiving, albeit still negative. This period saw the price drop from $79.16 to $72.23. The YTD ROI is, therefore, -8.7 percent.
Syscoin
Syscoin masternode operators may get as much as 75 percent of the block rewards, if developers manage to implement their current plans. This may mean around one percent in annual yield. The masternode entry threshold is set to 100,000 SYS coins.
The three-year ROI of this masternode coin is 142 percent. This means an increase in price from $0.0095 to $0.023.
The one-year ROI for Syscoin is much less impressive. The price dropped from 0.089 to its current levels, it has shed some 74.1 percent of its value.
Year-to-date, we are dealing with a less severe drop of 49.6 percent. At the beginning of the year, a SYS fetched some $0.0457 at exchanges.
Blocknet
Would-be Blocknet masternode operators need to buy 5,000 BLOCK. That is the requirement to start up a masternode. In exchange for locking in that amount, they can receive 70 percent of the block rewards. The remaining 30 percent goes to stakers. Yes, non-masternode staking is also an option with this coin.
The three-year ROI on BLOCK is 228.5 percent. This reflects a price increase from $0.28 to $0.92.
Looking at the one-year time-frame, the ROI drops into negative territory. With the price going from $3.89 to $0.92, the logged decrease is -76.3 percent.
From the beginning of this year, Blocknet has followed the path of most other altcoins. Having dropped from $1.36 to its current levels, it registered a loss of -32.3 percent.
Zcoin
Zcoin's Znodes can earn their operators some 30 percent of the block reward. The required amount to start a masternode is XZC 1,000.
The three-year ROI on Zcoin looks great. With the price going from $0.36 to $4.76, the coin added some 1,222 percent to its value.
The one-year ROI snapshot is less impressive. Having dropped from $9.45 to $4.76, Zcoin gave up 49.6 percent of its value. Year-to-date, the price has dropped by 10 percent.
PIVX
PIVX masternode operators need to lock in 10,000 PIV, which equates to around $2,000 at the time of writing. PIVX masternode operators receive either 33.33 or 50 percent of the block reward depending on whether a block is found by a PIVX or zPIV staker.
The long-term ROI on PIVX looks great. Over the last three years, it has appreciated from $0.004 to $0.204. That means an increase of almost 5,000 percent.
Over the last year, the price trend has been a downward one, though. Going from $0.97 to its current price, PIVX shed some 78 percent of its value. Year-to-date, we are looking at an almost similar drop, from $0.85. This means a YTD loss of 76 percent.
Related Articles:
Subscribe to Bitcoin Market Journal to discover the best investment opportunities in the digital asset markets.