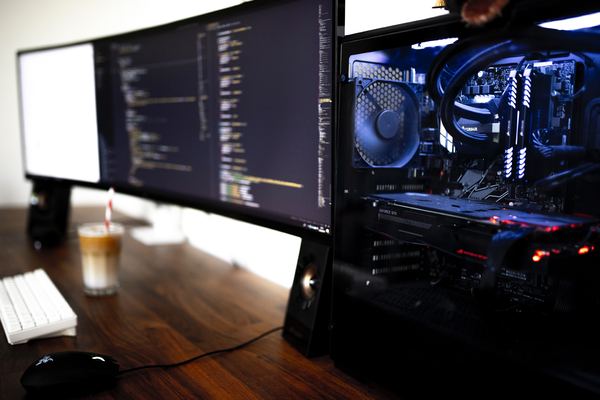 When it comes to digital currencies, there are many ways to generate passive income. One such way is by staking altcoins, which we've talked about previously. Another way is by operating masternodes.
If you aren't sure what a masternode is or how to get started with one, check out our post masternode guide that will take you through the entire setup process.
In this guide, you will find the best masternode hosting services that you can use to run a masternode without having to deal with the technical aspects of it.
Best Masternode Hosting Services
Masternode hosting services are online platforms that allow digital asset investors to host their masternodes for a fee. For individuals who are not very technical, these services provide an excellent opportunity to earn masternode rewards without having to manage your node actively.
Here's our comprehensive list of the best masternode hosting services for 2020. We have ranked them based on a few criteria, so you have a better understanding of what they offer.
| Name | Description | Pricing | Coins Listed | Social Networks | Number of Nodes | Score |
| --- | --- | --- | --- | --- | --- | --- |
| ZCore | If you're looking for one of the best masternode hosting platforms on the market, then ZCore is a solid bet. It offers a great user interface while offering excellent features. Users can interact with their dashboard and portfolio, plus the site offers live support if needed. Currently, ZCore supports 111 different cryptocurrencies on its platform. | $1.99/month | 111 | Twitter, Redddit, Telegram, Discord, Github | 17,920 | 5 |
| Gentarium | For those who like to be down in the weeds with their masternodes, Gentarium is a great hosting service. You can manage your GPU rigs, ASICs, and automatically deploy your masternodes as you see fit. It supports many different altcoins while giving its users an easy process for getting everything set up. | $3.99/month | 150 | Twitter, Redddit, Telegram, Discord, Github | 7,508 | 4.3 |
| Trittium | If you want something simple, you should consider using Trittium. It ranks among the best on the market. It's easy to navigate and perfect for beginners. Users aren't required to have a lot of technical knowledge to use this hosting platform. Trittium offers flexible payout options and currently supports 111 different digital coins. | $0.50/month | 111 | Twitter, Discord, Github | 3,278 | 4 |
| Apollon | Apollon's masternode hosting service is entirely automated, so all you have to do is set it up and let it go. Set up your masternode, validate it against your desktop wallet, and wait for the rewards to start rolling in. This platform does what it can to make things as easy as possible. Apollon aims to make its masternode service rely on interaction from you as little as possible. | $2.99/month | 129 | Twitter, Reddit, Discord, Github | 1,187 | 3.8 |
| Snode | When using Snode for your masternode hosting service, you're getting a platform that is straightforward and easy to use. You'll get a complete masternode hosting solution that supports a variety of coins, is trustless, and comes with a dashboard that allows you to monitor investments and payouts. | 6% of rewards | 115 | Twitter, Telegram, Discord, Github | 5,729 | 3.5 |
| NodeHub | NodeHub is a turnkey masternode hosting service that focuses on quick setup. It is trustless and designed for those that don't have much experience in the world of technology. You'll have plenty of support if needed with this simple and easy-to-use service. NodeHub really does want to make setting up a masternode as painless as possible. | $3.90/month | 193 | Twitter, Discord | 3,305 | 3.3 |
| ClickNode | ClickNode offers its users a solid user interface, which is designed to aid those who aren't familiar with hosting a masternode. It's intuitive and straightforward, providing you with all the information you need about your investment. You'll find graphs and details outlining your rewards for every coin. ClickNode also provides a secure environment, so you know the coins stay where they should. | $3.30/month | 66 | Twitter, Reddit, Telegram | 3,914 | 3 |
| Bulwark | Bulwark's masternode hosting service offers triple redundancy for all its masternodes. It offers a modern user interface, so you'll have an easy time navigating the platform. Choose between plenty of digital coins to get your masternode up and running in no time. A dashboard panel on the left side of the site lets you monitor your nodes, vote for additional coins, and request help if needed. | $2.10/month | 24 | Twitter, Redddit, Telegram, Discord, Github | 400 | 2.8 |
| Kalkulus | Running a masternode on Kalkulus is simple. All you have to have is a desktop wallet with 20 KLKS (which is the native token for the platform) to get going. That's it. The masternodes are easy to maintain and there are plenty of features available for those interested in getting started with hosting a masternode of their own. | $7.50/month | 31 | Twitter, Reddit, Discord, Github | 287 | 2 |
| Nodexo | With Nodexo, users can create whole or pooled masternodes. You'll pay 5% of your rewards as service fees for using the Nodexo platform, but you'll have access to plenty of altcoins and support. The Nodexo hosting service offers a great way to earn rewards while learning more about the digital asset industry. | 5% of rewards | 10 | Twitter, Telegram, | 70 | 1.3 |
Great Potential for Passive Income
As you can see, there are plenty of masternode hosting options on the market. Hopefully, we've provided a good starting point if you're looking for one that suits your needs. It's a great way to possibly earn additional investment passive income in the world of digital assets.
If you want to learn more about how you can potentially make money in the altcoin space, take a moment and Subscribe to Bitcoin Market Journal.