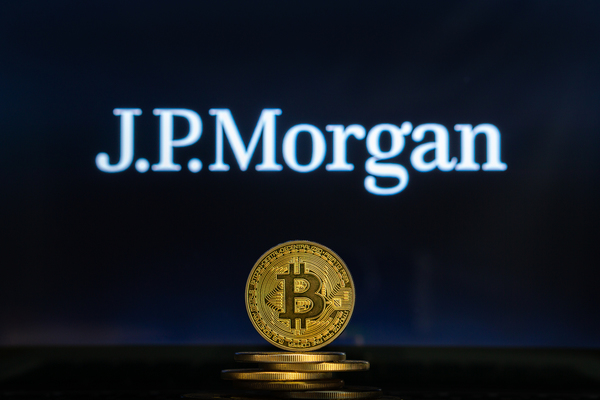 Wall Street bank J.P. Morgan Chase announced in February of 2019 that it would be launching a blockchain-powered digital currency called JPM Coin, a stablecoin that has its value pegged to the U.S. dollar.
In this article, you will learn what JPM Coin is, how it works, and how the bank plans to use it.
What Is JPM Coin?
A press release from Umar Farooq, Head of Digital Treasury Services and Blockchain at J.P. Morgan, defined the JPM coin as "a digital coin designed to make instantaneous payments using blockchain technology."
JPM Coin is designed to enable the instantaneous transfer of value between parties that hold accounts in the bank. The JPM Coin is a stablecoin pegged 1:1 to the US dollar.
"Exchanging value, such as money, between different parties over a blockchain requires a digital currency, so we created the JPM Coin," Farooq added.
Up until very recently, JPM Coin had been in its prototype phase during which a bank successfully transferred value between a client's account and a J.P. Morgan account using the digital currency.
JPM Coin runs on the Quorum Blockchain, a network J.P. Morgan internally developed to be a private version of the Ethereum network. A few months after testing, Ethereum venture studio ConsenSys acquired Quorum, bringing J.P. Morgan in as a customer of the blockchain firm.
 "JPM Coin is currently designed for business-to-business money movement flows, and because we are still in a testing phase, we don't have plans to make this available to individuals at this stage. That said, the cost-savings and efficiency benefits would extend to the end customers of our institutional clients," he stated.
In October 2020, J.P. Morgan announced that it had its first commercial JPM Coin client. Although the firm using it is yet to be disclosed, it is described as a 'large technology' client who sends payments around the world, marking a significant step in the adoption of blockchain and digital currencies.
How Does It Work?
The JPM coin acts as a settlement layer between J.P. Morgan and its clients.
To start the process, a J.P. Morgan client sends funds to a pre-specified account, after which the client receives the same amount in JPM coins.
Once clients receive their JPM coins, they can then use these digital tokens to facilitate transactions over the Quorum blockchain.
To finalize the process, a recipient of JPM coins is able to redeem them for US dollars at the nearest bank branch.
Because these transactions happen over a blockchain network, there are significant cost-saving advantages in comparison to traditionally processed transactions, plus much faster settlement speeds.
How Can You Buy it?
JPM Coin runs on a privately commissioned blockchain and is currently only available to a small number of institutional clients at the multi-national bank.
Therefore, it's not possible to buy JPM Coin on a digital asset exchange as you normally would for blockchain-based digital currencies, such as bitcoin or ether.
That said, the bank has intentions to expand the reach of the coin, which could allow for some access to the coin if you hold an account with J.P. Morgan. Though it must be noted that there are no plans to provide access at a retail level, nor support for OTC trading with the stablecoin.
As such, if you're looking to purchase JPM Coin as an investment, think again. Due to the fact that it is a dollar-backed stablecoin, it's price will not go through fluctuations of price as seen with many tokens on the market. Rather, it's value will always be tied to that of the U.S. dollar.
Is JPM Coin Necessary?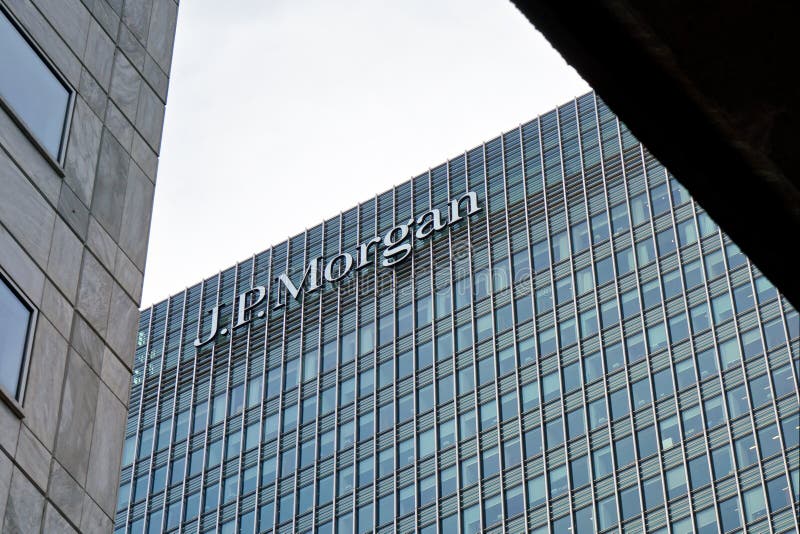 Following the announcement by J.P. Morgan, many within the digital currency community ruminated over the features of the stablecoin and whether it is indeed a cryptocurrency. By its own admission, J.P. Morgan states:
"The JPM Coin isn't money per se. It is a digital coin representing United States Dollars held in designated accounts at JPMorgan Chase N.A. In short, a JPM Coin always has a value equivalent to one U.S. dollar."
Due to its private and commissioned nature, as well as the fact the transactions are verified by the bank, many within the community are of the opinion that the JPM coin does not fit the criteria of a cryptocurrency.
Additionally, there are questions regarding whether the coin is a necessity because banks already process payments in a similar manner.
Some believe that JPM Coin is the answer to the SWIFT payment system, featuring much faster settlement times, smaller costs as well as reduced error margins.
However, these questions have resulted in J.P. Morgan creating a new arm of blockchain business, Onyx, that will serve as the firm's main blockchain and digital currency efforts.
According to Takis Georgakopoulos, J.P. Morgan's head of wholesale payments:
"We are launching Onyx because we believe we are shifting to a period of commercialization of those technologies, moving from research and development to something that can become a real business,"
While the bitcoin community may not take kindly to a bank-issued blockchain-based digital currency, the launch of JPM Coin marks a milestone for blockchain technology adoption in the financial industry. This is a development that we are almost guaranteed to see more of in the future.
Related Articles
To learn more about the world of digital money and to discover the latest investment opportunities in the digital asset space, subscribe to the Bitcoin Market Journal newsletter today.