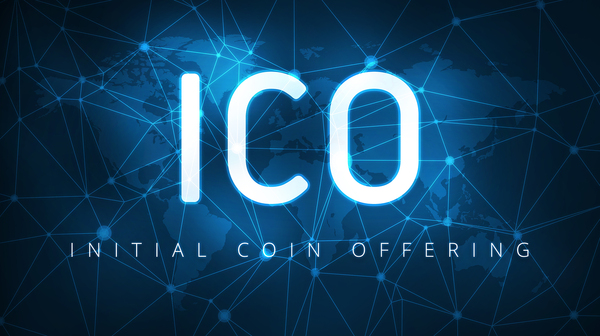 The Quick Pitch
HoToKen is a digital token that powers HotNow, a location-based marketing platform that seeks to benefit consumers through promotions and reward merchants with higher revenue.
The HoToKen Initial Coin Offering (ICO), which aims to raise $50 million, began on February 4 and is scheduled to last until March 20. There are 3 billion digital tokens available, and they are $0.10 apiece.
There is a $100 minimum contribution if you pay with cryptocurrency and a $1,000 minimum for fiat.
The HotNow platform has already established itself in the market, achieving more than 700,000 downloads and working with several brands including Domino's Pizza, Inc. and Cold Stone Creamery.
Using the proceeds raised by selling digital tokens, HotNow wishes to evolve into a token-based ecosystem that rewards participants for any contributions they make.
Here is a video explaining HotNow and its relationship with HoToKen.
The Problem and Solution
While the global advertising industry is sizable, generating more than $530 billion worth of revenue in 2016, it suffers from significant challenges. Mobile marketing has grown more expensive without offering its users viable means to measure their return on investment.
Consumers, on the other hand, are receiving a large number of advertisements that are either irrelevant or unappealing because their location makes using them inconvenient.
HotNow provides consumers with exclusive discounts on goods and services, aiming to offer them the best possible promotions.
Over time, these consumers can build up a credit history, allowing them to secure financing even if they do not have a credit score.
Merchants can use this platform to bolster revenue by availing themselves of its cost-effective market solutions. Through HotNow, merchants can offer consumers promotions that are both relevant and timely.
HotNow also plans to develop in-app games, where meeting certain goals will eventually result in being rewarded with units of HoToKen.
The Team
HotNow's team includes a chairman, several C-level executives, and numerous advisors. Many of these staff members have strong experience working with technology startups.
J. Todd Bonner, the chairman, is a serial entrepreneur who has significant experience working for and funding startup companies. Previously, Bonner worked on over 30 initial public offerings and founding Axion Ventures, an investor in HotNow.
Nithinan Boonyawattanapisut, founder and CEO, is also a serial entrepreneur, having previously co-founded Red Anchor Trading Corp., which created HotNow, and Axion Games. Currently, she serves as director of Red Anchor and executive director of Axion Games.
Prachya Gorpaisarn, chief technology officer, has more than 10 years' worth of software development experience and has been working with HotNow since 2012.
Varoon Aroonsit, chief operating officer, has been with HotNow since 2014, originally serving as a head of local marketing and sales. Before that, he worked for Groupon Thailand as a marketing consultant.
Christopher Bagguley, chief financial officer (CFO), has significant experience in finance, accounting, and auditing, having worked as a CFO for Global Process Systems and PAE (Thailand) PLC. before he started working for Axion Ventures.
Mark Vange, chief technical advisor, is a serial entrepreneur who has built up and sold several companies. He founded his first company at 13 and has worked for many startups since. After establishing himself in this manner, Vange has branched out into mentoring and advising others.
Boaz Yemini, chief economic advisor, has expertise in institutional economics, central banking, and data science. Yemini has a Master's degree in Economics and previously worked as both a proprietary trader and a quantitative researcher.
The Token
The HoToKen (HTKN) will fuel the HotNow economy, hopefully helping to create an ecosystem where both consumers and merchants can benefit.
HotNow aims to use this token to provide consumers with the best deals available. After would-be shoppers transfer these tokens to merchants, they will obtain access to exclusive promotions.
Merchants will be able to use HoToKen to utilize any data that consumers and other merchants are willing to contribute.
Consumers and merchants will have the opportunity to earn new tokens by taking part in activities that help strengthen the ecosystem, for example referring new users to HotNow and making purchases.
As an investor, you will get an ERC-20 utility token by purchasing HTKN. The website's FAQ states that HotNow expects this token to list on "Stellar and several central exchanges by March."
If these tokens generate strong demand, their value could skyrocket far above their ICO price of $0.10 each. Keep in mind that the exact opposite could also take place.
The Community
HotNow's community seems reasonably active, as the platform's website offers several social media channels and a GitHub with more than 100 commits.
The platform currently has a Facebook page, a LinkedIn page, and a Twitter account.
A question that was sent through the Facebook page produced no response. While the same question sent through a Twitter message provoked a reply, the response failed to answer the question.
HotNow also has an Instagram page, which had 18 posts and close to 22,000 followers at the time of report.
The project had a YouTube channel, which had nine videos at the time it was accessed.
The HotNow Reddit contained some helpful information, including an FAQ, an introductory video, and information on the HoToKen Telegram group.
The GitHub appeared active, with 159 commits made in the last three months.
Finally, the HoToKen ICO also has a Medium page, which contains several posts.
Next Steps
With a strong team, widespread media coverage and a compelling product, the HoToKen ICO seems well-positioned for success.
HotNow's approach seems well-researched, and its appeal to both consumers and merchants has been illustrated through their participation. The HotNow platform has already established itself, having generated more than 700,000 downloads.
The platform has been featured in many media outlets, including industry publications like Blockonomi and Coinhills. It was also been featured in Entrepreneur, a more traditional media source.
Because of these attributes, the HoToKen ICO has earned a Bitcoin Market Journal QuickScore of 4.7.
Any investor considering taking part in this digital token sale should keep in mind that investing is inherently risky, and it is important to conduct thorough due diligence before participating in any ICO.
To receive the latest updates on the HoToKen ICO, sign up for alerts here.
For more information about current and upcoming ICOs, check out Bitcoin Market Journal's "Upcoming Initial Coin Offerings" page, which is updated continuously to give you the most current information available on a variety of ICOs.
To stay on top of the latest developments in the digital currency space, subscribe to Bitcoin Market Journal newsletter.