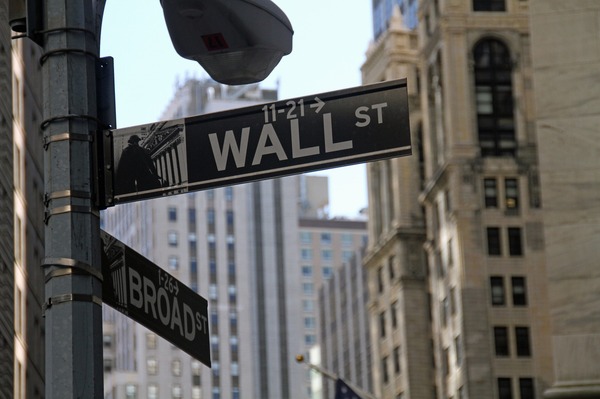 Leading Wall Street investment firm Fidelity Investments has launched a new digital currency investment subsidiary, Fidelity Digital Assets.
What Is Fidelity Digital Assets?
On October 15, 2018, investment management giant Fidelity Investments announced the launch of a new company called Fidelity Digital Asset Services (FDAS).
Fidelity Digital Assets was launched to "create a full-

service enterprise-grade platform for storing, trading, and servicing eligible digital assets."
Fidelity Investments want to leverage its experience in developing high-quality investment solutions for its over 27 million customers to build a full-service institutional investor on-ramp for digital asset investing.
"Our goal is to make digitally-native assets, such as bitcoin, more accessible to investors. We expect to continue investing and experimenting, over the long-term, with ways to make this emerging asset class easier for our clients to understand and use," said Abigail P. Johnson, Chairman and CEO of Fidelity Investments, in a press release.
"The creation of Fidelity Digital Assets is the first step in a long-term vision to create a full-service enterprise-grade platform for digital assets," added Tom Jessop, head of Fidelity Digital Assets.
According to the company's launch announcement, Fidelity Digital Assets believe that we will soon live in a world where all types of assets will be tokenized and recorded on a blockchain. For that reason, the company believes that a regulated digital asset custody solution needs to be one of the first steps for mainstream investor adoption of digital assets to take place. Hence, FDAS plans to launch a bitcoin custody service first before building its digital asset trade execution offering.
Once the platform is fully rolled out, FDAS will provide digital asset custodianship, trade execution, and client services to make investing in bitcoin and altcoin as easy and convenient as possible for professional investors.
What Does the Launch of Fidelity Digital Asset Subsidiary Mean for Bitcoin?
Why is the launch of Fidelity Digital Assets a big deal? Because the more institutional investor on-ramp options exist, the more Wall Street investors will start to pour money into digital assets such as bitcoin.
With the upcoming launch of Fidelity Digital Assets' bitcoin trading and custody platform as well as the launch of Bakkt's bitcoin futures trading, we can expect new money flowing into bitcoin, which, in turn, could help to boost the price of bitcoin later this year.
Unsurprisingly, Fidelity Digital Assets is bullish on bitcoin. In a recent announcement, the company stated: "We realize Bitcoin is not the first form of digital cash, but we recognize the transformative potential it has created."
Related Articles:
To learn more about investment opportunities in the digital asset space, subscribe to the Bitcoin Market Journal newsletter today.