If you were to look critically at the Disney-born altcoin Dragonchain, you might be a bit confused. From a $0.23 low on December 6th, Dragonchain's price shot up 2,217 percent in slightly more than a month's time before losing almost 83 percent of its value. Along with this collapse in price, Dragonchain, a blockchain incubator meant to host and help develop decentralized application projects on its Ethereum-based ecosystems, unexpectedly canceled the ICO for one of its incubated projects, Iagon, without giving clear reasons why.
While it remains to be seen what becomes of Dragonchain, its fortunes more closely examined may help investors as they assess other ICO projects in this so new, so wild, fire-breathing world of startup financing.
This is the third client ICO that Dragonchain has failed to launch. In January, LifeID canceled its ICO on guidance from its legal team, and Look Lateral Token has been asked for refunds since no public ICO has been scheduled. In part, Dragonchain is laying blame for its ills on ambiguity about regulatory requirements.
Dragonchain announced in its Medium blog:
"We have always been committed to reaching our technology roadmap goals and are on track to reaching our full vision. We are proud of development so far and the tools and building blocks we are providing for enterprise clients.  With the current state of regulations, it should be noted that we have decided to refocus our efforts on the core platform and marketplace whilst we consider alternatives for the development of the Incubator."
In light of this, what do investors need to know about the state of Dragonchain now?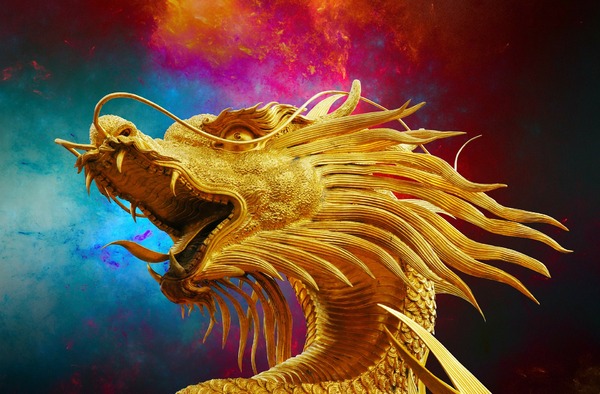 Dragonchain
Dragonchain has had a mixed run since its ICO. Free of Disney control, the Dragonchain ICO failed to meet its funding goal during its public ICO. Despite this, the blockchain incubator decided to distribute 55 percent of all Dragoncoin to the contributors.
The idea behind Dragonchain is that Dragoncoin holders would be able to get early access to Dragonchain projects' ICOs – sometimes at a discount, depending on how long the user has held Dragoncoins and how many Dragoncoins the user holds – before the public sale. As using Dragoncoins reduces this score – known as your "slumber score" – there is an incentive to store Dragoncoins long-term.
Prospective projects could make use of Dragonchain's marketplace, where the token can be exchanged for smart contracts for services like software development, recruitment, and legal support. These smart contracts are fully hosted on Dragonchain's ecosystem and are only active when certain conditions are met. Along with a personally-identifiable information screen, this approach ideally makes the Dragonscale Marketplace fully decentralized and privacy-enhanced. These contracts, as well as the hosted dapps, can be written in C#, Python, or Java (Ethereum-hosted dapps, in contrast, must be written in Solidity, which is difficult to learn).
With its own incubator and marketplace, the ability to create hosted side chains, ERC-20 support, compatibility with Amazon Web Services, multi-language support, and the backing of a Fortune 100 company, it should be obvious that Dragonchain would succeed.
However, it is not. Dragonchain has a Reddit community of just under 9,000 users across all Dragonchain-related Reddit threads and a Twitter following of about 73,000. While daily transactions are consistent, they are a far cry from the coin's high. Finally, the failure to launch of several of the coin's recent ICOs is troubling. However, Dragonchain is back at the drawing board, preparing its own blockchain and a commercial entity to prepare a serverless architecture platform for the blockchain.
If planned properly, Dragonchain 2.0 may be ready for the upcoming wave of blockchain proofs-of-concept slated to enter the market. While Dragonchain's first act was not up to expectations, it may be too soon to write Dragonchain off just yet.
Want to know more about what is happening in the world of new finance? Subscribe to the Bitcoin Market Journal newsletter today!