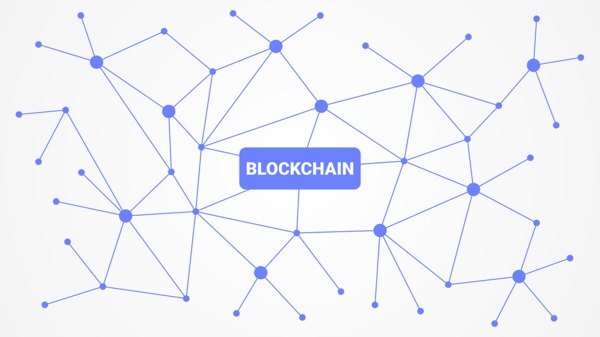 The initial coin offerings market exploded in 2017, enabling blockchain startups to raise over $4.5 billion using this innovative new form of funding. However, the unregulated nature of this fast-growing market alerted financial regulators across the globe, who have responded with new rules ranging from an outright ban for ICOs in some countries to the requirement to register with securities regulators in others.
This regulatory pressure ended up putting a dent in the growth of the ICO market. As a result, startups are looking toward launching regulated token offerings to ensure they can raise the funds they require but still stay compliant with securities laws and regulations. Two platforms that aim to help startups with this endeavor are crowdfunding platforms Indiegogo and Republic.
Indiegogo Launches ICO Platform
Indiegogo is an established online crowdfunding platform that was launched in 2008 to enable individuals to raise funds for charitable projects or startup ventures.
The crowdfunding platform offers both rewards-based crowdfunding campaigns, where backers receive a reward, such as the finished product from the business' first production batch, as well as equity-based crowdfunding, where backers receive a share in the venture in which they are investing.
As a pioneer in the crowdfunding space, it comes as no surprise that Indiegogo has also decided to delve into the ICO market by providing a new platform for startups to raise money through a digital token sale.
Ingiegogo co-founder Slava Rubin told the New York Times after launching the new platform in December 2017:
"We want to bring a brand of trust to the entire industry, which we think will bring ICOs to the mainstream."
According to a blog post, Indiegogo aims to focus on three key aspects for its ICO platform:
accessibility for all
a robust compliance framework
a curated selection of investment opportunities
So far, Indiegogo has only launched one ICO on its platform. The Fan-Controlled Football League is America's first democratized sports league, where the crowd (i.e. token holders) decide everything that happens in the league including team names, colors of the uniform, and even who will play on the field.
While this concept may sound a little out there for some, the startup has already managed to raise $5 million during its December presale on Indiegogo and has secured a two-year deal with popular streaming service Twitch to broadcast its games live online.
Republic Goes Crypto
Republic is a newer crowdfunding platform that was launched in 2016 to enable anyone in the United States above 18 years of age to invest as little as $10 in new startup ventures.
The New York-based company ventured into the ICO market in November 2017, when it launched Republic Crypto, a new token sale platform for retail investors. In the company announcement, Republic stated:
"As part of our mission to make financing and investment opportunities accessible to all, we're excited to announce Republic Crypto: a line of products designed to bring much-needed accessibility and inclusivity to the blockchain space. Our first step is to make it possible for any credible team to, with the support of their community, get the funding and guidance they need."
Republic aims to provide a way for blockchain startups to raise up to $1 million in a manner that is compliant with U.S. securities regulations.
So far, Republic has launched two ICOs on its platform: Witnet and PROPS. The Witnet protocol aims to connect smart contracts to online data sources while PROPS is building a decentralized online video ecosystem. Both blockchain startups managed to exceed their funding target and raised $1.07 million on the Republic ICO platform.
"[…] We're excited to apply our equity-focused expertise to the world of blockchain and cryptocurrencies. We're inspired by blockchain technology's democratizing power and want to further this movement with our platform, where everyone can make investments alongside the most prominent names in Silicon Valley," Republic stated in a blog post.
Indiegogo and Republic's Potential Impact on the ICO Market
There is a strong demand from both investors and startups for ICO-as-a-Service platforms that launch regulatory-compliant token sales for blockchain startups that have undergone a thorough due diligence check.
Currently, most smaller ICO-as-a-Service platforms are new startups themselves who are still figuring how to navigate the regulatory waters of initial coin offerings. Often they do not have the resources that the likes of Indiegogo and Republic have on hand to ensure that all ICOs are properly vetted prior to listing.
Indiegogo and Republic, therefore, have the potential to add more legitimacy to the ICO market and could play integral roles in turning ICOs into a globally accepted funding raising mechanism, which, in turn, could also help to bring digital assets into the forefront of investors' minds.
Until then, however, it is still a long road. So far, the two crowdfunding platforms have only launched three token sales in total since launching their respective ICO platforms, while the number of ICOs since the start of the year is in the hundreds. Indiegogo and Republic are definitely on the right track by providing token sale services for their investor base as this will likely continue to be a growing market. However, if they want to help the blockchain economy and benefit from the growth of the ICO market, they will need to step up their game and launch more high-quality token sales on their crowdfunding platforms.
If you want to discover ICO investment opportunities, check out Bitcoin Market Journal's initial coin offerings page!