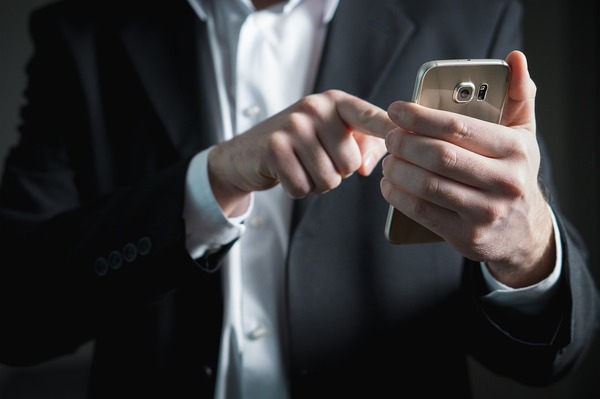 To store your bitcoin, you need a bitcoin wallet. Your wallet effectively acts as your bitcoin bank account. You use it to send, receive, and store the digital currency.
In this beginner's guide, you will be introduced to the different types of bitcoin wallets so that you can choose which one is most suited for you.
Which Bitcoin Wallet Should I Use?

Bitcoin experts across the world agree that if you want to buy and hold bitcoin as a long-term investment, you should store your digital coins offline in a hardware wallet or a paper wallet, since they are the most secure options. Think of this like storing traditional money in a safe.
However, if you also want to spend your bitcoin, putting the coins you want to use as spending money on a mobile wallet is the right move. Think of this like storing paper money in a physical wallet, so you have easy access to it for spending.
We'll review our top picks for each of these categories below.
Mobile Wallets
Probably the most popular type of bitcoin wallets are mobile wallets. Mobile wallets are simply apps for your smartphone that allow you to store, send, and receive bitcoin. They are excellent for users who spend bitcoins on a regular basis and, therefore, want quick and easy access to their coins. Two of the most popular bitcoin wallets are CoPay and Jaxx.
CoPay is one of the most secure mobile bitcoin wallets on the market. This wallet was launched by BitPay in 2015 and works on iOS, Android and Windows phones.
Jaxx stands out as a mobile bitcoin wallet that also allows you to store other digital currencies such as Ethereum's ether and litecoin on your smartphone.
Online Wallets
Online bitcoin wallets are wallets that can be accessed through your web browser. They are useful if you regularly use bitcoin for shopping online and if you like to check the value of your bitcoin holdings on a regular basis. Popular online wallets include Coinapult and BitGo.
Mobile and Online Wallets
There are also wallets that can be accessed both via a web browser and a smartphone app. Two of the most popular bitcoin wallets, Coinbase and Blockchain, offer this service.
Coinbase is a mobile and desktop hybrid bitcoin wallet that allows you not only to store your bitcoins, but also to purchase bitcoin directly within the smartphone app or the web-based platform. The Blockchain Wallet is the most popular bitcoin wallet on the market, with over 13 million created wallets. Both hybrid wallets provide an easy-to-use mobile and desktop wallet, which makes them excellent bitcoin wallets for beginners.
Desktop Wallets
The original bitcoin wallet that launched in 2009 was the Bitcoin Core wallet (formerly known as Bitcoin-Qt), which is a software application for your desktop. While the bitcoin core desktop wallet requires users to download the entire blockchain, which takes up a substantial amount of space on your computer, it is still one of the most secure bitcoin wallets on the market since it stores your coins on your computer. To reduce the risk of losing your coins due to a computer breakdown, you can backup your bitcoin wallet on a USB stick. Other popular desktop wallets include Armory and MultiBit.
Hardware Wallets
Hardware wallets allow you to store your bitcoins offline, which is the safest way to keep your bitcoin holdings because doing so alleviates the risk of potential cyber theft. Bitcoin hardware wallets are physical storage units that function in a similar way as USB sticks. Through the hardware wallet's software application, you can send and receive bitcoin to and from your hardware wallet.
Once the hardware wallet is unplugged from the computer, your bitcoin holding is safely kept offline in what is referred to as "cold storage". The most popular hardware wallets are Trezor and the Ledger Nano S. While all other types of bitcoin wallets are free, hardware wallet prices range from $65 to over $200.
Paper Wallets
If you want to store your bitcoins offline to keep them safe from hackers, you can also opt for so-called paper wallets. Paper wallets are printouts that contain two QR codes. One is the public key that you can use to send bitcoins to your wallet and the other is your private key, which you use to send bitcoins from your wallet. Paper wallets can be created on BitAddress for free.
For our top picks in each category, don't miss our Best Bitcoin Wallets feature. And for more bitcoin investing advice, subscribe to Bitcoin Market Journal today.