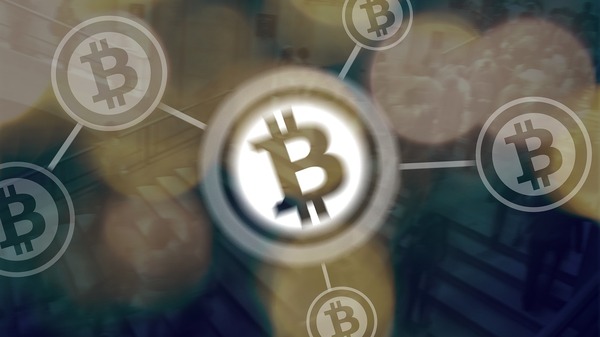 Demand for investment vehicles that give investors exposure to bitcoin has been on the increase as investors have started to wake up to the digital currency's potential for high returns. (If you invested $5 in bitcoin when it launched, it would be worth $4.4 million today.) Currently, there are only a handful of investment funds that cater to investors in search of bitcoin exposure.
The easiest way to invest in bitcoin is simply to buy some. (Read our guide on How to Buy Bitcoin.) However, many investors want to use traditional investment vehicles in order to mitigate the risk.
In this beginner's guide, you will learn about the bitcoin investment funds that are successfully merging digital currency investing with traditional investment products.
The Bitcoin Investment Trust 
Grayscale Investment's Bitcoin Investment Trust (OTCQX:GBTC) is an investment fund that invests exclusively in the digital currency bitcoin. The Bitcoin Investment Trust currently has around $400 million assets under management and charges a two percent annual management fee. It was launched in 2013, which makes it the longest-standing bitcoin investment fund on the market.
The fund trades over-the-counter (OTC) and is, therefore, not listed on any exchange. That means if you want to invest in it, you will need to find a broker that can acquire shares for you in the OTC market. This can make shares harder to acquire than shares listed on an exchange. Having said that, private investors can hold their shares in the Bitcoin Investment Trust in tax-advantaged accounts such as traditional IRAs or Roth IRAs, which could make them an eligible investment for your retirement portfolio.
Click here to read our guide on Grayscale's Bitcoin Investment Trust.
Ark Invest's Bitcoin ETFs
The only two bitcoin investment vehicles that are publicly traded on a stock exchange in the U.S. are Ark Investment Management's ARK Web x.0 ETF and the ARK Innovation ETF.
The ARK Web x.0 ETF (NYSEARCA: ARKW) is an actively managed exchange-traded fund that invests in promising Internet-based businesses that are expected to outperform in the coming years. The largest holding of the Ark Web x.0 ETF is the digital currency bitcoin, which comes in the form of shares in Grayscale's Bitcoin Investment Trust and make up 8 percent of the fund. Other holdings include shares in Amazon, Facebook, Tesla, and Netflix.
The ARK Innovation ETF (NYSEARCA: ARKK) is an umbrella ETF for ARK Investment Management's cornerstone holdings in their actively-managed innovation ETFs (Genomics Multi-Sector, Industrial Innovation, and Web x.0). The fund's largest holding are shares in the Bitcoin Investment Trust, followed by shares in athenahealth, Stratasys, Amazon, and Tesla.
Both the ARK Web x.0 and the ARK Innovation ETF trade on the NYSE Arca exchange. They can be bought and sold by private as well as institutional investors and both ETFs have an expense ratio of 0.75 percent per annum.
Click here to read our guide on ARK ETFs.
Bitcoin ETNs
Bitcoin ETNs (exchange-traded notes) are investment vehicles that also have bitcoin as their underlying asset, but they are structured slightly differently than ETFs (exchange-traded funds). The difference is that ETNs are issued by a bank or a provider as senior debt notes, whereas ETFs are funds that actually hold the underlying asset. Institutional and private investors alike can invest in both, however.
Currently, bitcoin ETNs are only found in Europe. The only three publicly traded bitcoin ETNs are the BitcoinETI, XBTProvider's Bitcoin Tracker One, Bitcoin Tracker Euro.
The BitcoinETI (BTCETI) is a bitcoin-backed exchange-traded note that was launched in 2016. The ETN can be bought on the Gibraltar Stock Exchange and the Deutsche Boerse and is denominated in euros. The ETN has a 1.75 percent annual management fee.
The two other European bitcoin ETNs, Bitcoin Tracker One (COINXBT:SS) and Bitcoin Tracker EUR (COINXBE:SS), were launched by Sweden-based XBTProvider in 2015 and are publicly tradable on the Nasdaq exchange in Stockholm. The Bitcoin Tracker One is denominated in Swedish Krona while the Bitcoin Tracker EUR is denominated in euros. Both charge a 2.5 percent annual management fee.
The BitcoinIRA
An interesting and relatively new bitcoin investment vehicle is the BitcoinIRA. The BitcoinIRA was launched in 2016 and is currently the only U.S.-based fund approved by the IRS to allow private investors to hold bitcoin in their retirement portfolios.
The BitcoinIRA comes in the form of a self-directed traditional or Roth IRA and has the same tax incentives as other IRAs. It is open to any U.S. investor under 70 and a half years of age. The BitcoinIRA charges a 15 percent one-time upfront fee of any funds invested.
The Private Pantera Bitcoin Fund
There are also private bitcoin funds that hold the digital currency bitcoin as their underlying asset. Private funds, however, are more difficult to invest in for individual investors because they usually have a high minimum investment requirement.
The most prominent private bitcoin fund is the Pantera Bitcoin Fund. It is a private buy-and-hold bitcoin fund that has over $100 million assets under management and charges a 0.75 percent annual management fee. The fund was launched by the bitcoin-focused investment firm Pantera Capital, which primarily invests in shares of private bitcoin companies.
Another example of a private bitcoin fund would be the U.K.-based DLT10 Index Fund, which invests not only in bitcoin, but diversifies its portfolio by holding a basket of ten promising cryptocurrencies as long-term investments.
Bitcoin Hedge Funds
Finally, there are hedge funds that are focusing their investment strategies on digital currencies. The most notable digital currency-focused hedge funds are Polychain, Metastable, and Global Advisors.
Polychain Capital and Metastable Capital are both U.S.-based hedge funds that invest in a range of digital currencies and tokens. Jersey-based Global Advisors, on the other hand, takes an active approach to trading bitcoin with the aim to outperform the US Dollar Bitcoin Index.
If you prefer to gain investment exposure to bitcoin without having to go through the process of buying and securely storing the digital currency yourself, one of the above-listed investment options might be the right choice for you.
If you want to learn more about bitcoin investment opportunities, subscribe to Bitcoin Market Journal