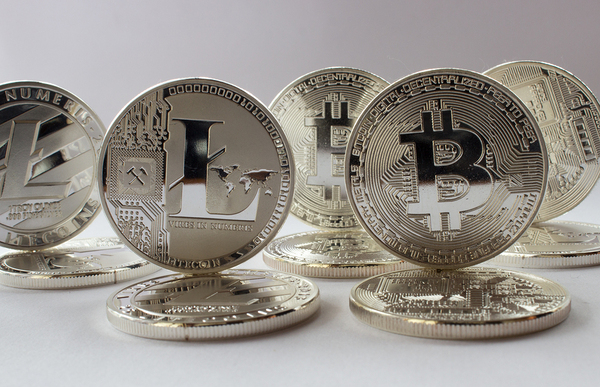 Cryptomover is a digital asset management firm which offers access to two indices called the Cryptomover 3 Index and the Cryptomover 10 index. Each of these indices allows customers to track investable digital assets "without the hassle of owning individual wallets and worrying about individual price fluctuations."
At the most basic level, indexing provides diversification. "Don't put all your eggs in one basket," the traditional wisdom states. While that might sound simple enough, effective diversification may be a bit more difficult.
Every digital currency has potential, but no one knows which coins will be winners over the long-term, notes Neelabh Dixit, CTO & co-founder of Cryptomover.
As a result, "the best way to invest in the space is through an index," said Gavin Yeung, CEO & founder of Cryptomover.
Here is a look at how you can use Cryptomover's offerings to invest in digital currencies.
C10 Index
If you are interested in diversified exposure to digital currencies, but reluctant to put forth a significant amount of capital, Cryptomover 10 (C10) tokens may provide a promising solution.
These tokens grant exposure to the C10 Index, which includes the 10 largest digital currencies ranked by market capitalization. The minimum purchase amount for these tokens is $100, a far smaller capital outlay than some alternatives.
(Crypto Asset Fund (CAF), for example, offers securities granting exposure to the CAMCrypto30 Index, but U.S. investors need a minimum of $25,000 to buy these securities. For those outside the United States, this figure is at $50,000.)
Under the C10's current rules, an individual currency such as bitcoin or ether can account for no more than 25 percent of the index, a step taken to ensure proper diversification. The index provides exposure to more than 85 percent of the total digital currency market, based on Cryptomover analysis that leverages CoinMarketCap data. This figure is subject to change in the future, depending on the value of the remaining digital assets.
In addition to offering broad exposure with a small capital outlay, the C10 has also provided investors with compelling returns. For example, through September 30, 2017, this index had generated a year-to-date (YTD) yield of 467 percent, compared to bitcoin's 324 percent return during the same time.
C3 Index
Another option that Cryptomover provides is Crytomover 3 (C3) tokens, which grant exposure to the C3 Index. Originally, this index contained three digital currencies: bitcoin, litecoin, and ether. However, once bitcoin cash came into existence in August 2017, the fund started granting investors exposure to bitcoin cash as well.
Investing in the C3 requires a larger capital outlay than the C10. The minimum investment is $50,000. Further, investors who want to purchase these securities need to meet know your customer (KYC) and anti-money laundering (AML) requirements.
By purchasing the C3 index, you can obtain diversified exposure but focus more heavily on the larger cryptos. The C3 outperformed the C10 during the first nine months of 2017, yielding more than 500 percent in that time.
Key Investment Considerations
One great way to accumulate wealth is to make regular investments. "Slow and steady wins the race," says Yeung. "We recommend investors [set up] a recurring weekly deposit with us."
Further, he emphasized that while investing in either the C3 or C10 will grant exposure to a portfolio of digital assets, this is only part of effective diversification. Yeung suggested that investors establish a diversified portfolio including assets such as stocks, bonds, and real estate.
Before considering the C3 and C10 for purchase, you should know that they are only available in Commonwealth countries. Further, both of these funds carry an annual management fee of 3.65 percent.
Investing in digital currencies can be complicated, albeit potentially rewarding. Finding great resources for investment tips in this space can give you the information you need to make good investment choices. We can help with that.