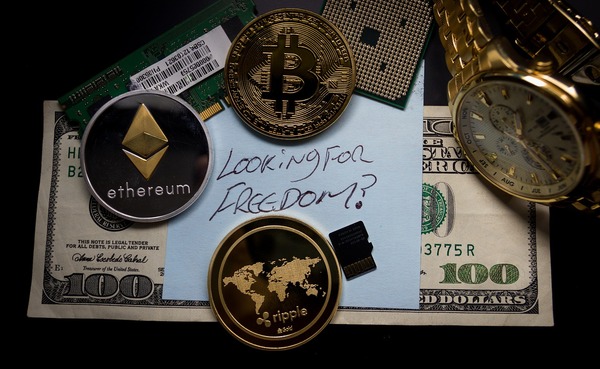 Early adopters of bitcoin and altcoins have witnessed tremendous ROIs on their holdings. For example, when bitcoin was first launched in 2009, it was effectively worthless. Today one coin is worth over $6,000. This marks an ROI of several million percent.
Leading altcoins have witnessed similar price performance over the years, such as Ethereum's Ether (ETH), which generated a return on investment of over 63,000 percent for its initial investors.
Here's a look at seven of the best performing cryptocurrencies of all time.
Name
Description
ROI (%)
Market Capitalization (USD)
Daily Trading Volume (USD)
Price (USD)
Community Size (Measured by Twitter Followers)
Score
Bitcoin (BTC)
• Launched in 2009, Bitcoin (BTC) is the world‰'s most valuable and widely adopted digital currency.

• Bitcoin is used as an alternative online currency, as a store of value, and as an investment.
628999989.00%
109,000,000,000
4,100,000,000
$6,290.00
908,000
5
Litecoin (LTC)
• Launched in 2011, Litecoin (LTC) has managed to establish itself as ‰"bitcoin‰'s little brother‰" and to maintain a spot in the leading altcoins despite fierce competition.

• Litecoin focuses on fast, low-cost borderless peer-to-peer payments and has become popular among digital currency users as its transactions are faster and cheaper than bitcoin.
5297990.00%
3,100,000,000
300,000,000
$52.98
233,000
4
Ethereum (ETH)
• Launched in 2014 in a highly successful ICO, the Ethereum network is the world‰'s first blockchain computing platform that enables the creation of smart contracts and decentralized applications.

• Its native token, Ether (ETH), is used to fuel the platform and its applications.
63025.00%
20,000,000,000
1,600,000,000
$196.58
432,000
3.5
NXT (NXT)
• Launched through an ICO in 2013, Nxt is an open-source blockchain network that allows for the creation of digital assets on its blockchain.

• The NXT token has managed to generate an excellent return on investment for its early adopters thanks to the continuous innovation of the Nxt developer team despite the fact that the project has fallen out of the limelight over the years.
359808.00%
60,000,000
1,200,000
$0.06
10,200
2.5
IOTA (IOTA)
• Launched in 2015, IOTA is developing a transaction layer for the Internet of Things.

• Unlike most cryptocurrency projects, IOTA does not use a blockchain but, instead, uses Tangles, which enable fee-less digital token payments.
115179.00%
1,400,000,000
25,000,000
$0.50
117,000
2.5
Ripple (XRP)
• Launched in 2012, Ripple is a real-time gross settlement system (RTGS), currency exchange and remittance network for banks and other financial institutions.

• The platform's native token, XRP, is required to be held in accounts to use the Ripple payments network and can be used to make high-speed, low-cost money transfers.
42270.00%
17,000,000,000
850,000,000
$0.42
904,000
2.5
NEO (NEO)
• Launched in 2015 under its original name AntShares, NEO is one of the leading smart contracts and decentralized applications platforms in the world.

• NEO has been dubbed as the ‰"Chinese Ethereum‰" and has managed to gain substantial backing by investors, making its token a top 20 digital asset.
49701.00%
1,000,000,000
210,000,000
$15.93
53,000
1.5
Data from CoinMarketCap and ICOStats. BTC, LTC and XRP started being worth nothing so I used 0.001 as a starting pice, which understates the ROI's of BTC, LTC and XRP.
Related Articles:
The best performing cryptocurrencies are a mix of the earliest digital currencies that were created and the best performing ICO tokens.
Early historical price data for currencies such as bitcoin (BTC) and Litecoin (LTC) is unavailable so a price of $0.001 was used as a launch price proxy. Hence, the ROI values of BTC, LTC, and XRP are understated.
If you want to learn more about digital currency investing, subscribe to the Bitcoin Market Journal newsletter and join thousands of like-minded investors today!