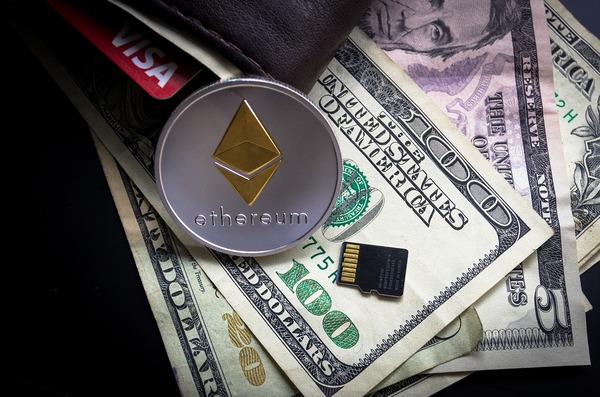 There are currently around 500 ERC20 tokens that have been issued by blockchain startups who utilized the Ethereum blockchain to create their own token projects. Some of these tokens have outperformed the market and ended up among the top 20 largest cryptocurrencies, while many others have lost over 90 percent of their value and are struggling to stay relevant.
In this guide, you will discover 15 of the best ERC20 tokens to consider and research if you want to diversify your portfolio to invest in specific cryptocurrency projects.
Token
Description
Market Cap ($)
Daily Trading Volume ($)
Months in Existence
Size of Community (Measured by Twitter Followers)
Reputation
Score
Binance Coin (BNB)
• Binance Coin (BNB) allows users to receive discounts on trading fees on the world's leading crypto-to-crypto exchange, Binance.

• This ERC20 token is being used to incentivize traders to trade on the Binance platform.

• Binance Coin will also power Binance's new decentralized exchange that is currently under development.
950,000,000
25,000,000
14
100,000
5
4.5
OmiseGO (OMG)
• Backed by leading Thai payments operator Omise, OmiseGo aims to effectively become the "PayPal of cryptocurrencies" by creating easy-to-integrate payment gateways for digital currencies within existing financial networks to help the unbanked population.

• The OmiseGo token, OMG, can be used to stake - as it is a proof-of-stake network - which, in turn, allows holders to receive a small share in the network's transaction fees.

• The OMG token is not necessary to use the platform to make payments or send money abroad.
550,000,000
46,000,000
14
75,000
4
4.5
0x (ZRX)
• 0x is a protocol based on the Ethereum network that enables the trustless exchange of cryptographic assets.

• ZRX tokens are used on the 0x protocol for decentralized governance over the protocol and as a currency to pay "Relayers" who maintain the order books on the ledger.
345,000,000
23,000,000
13
40,000
5
4
ICON (ICX)
• The ICON network enables independent blockchains to connect and transact with one another.

• ICON's token, the ICX, is used to facilitate, verify, and enact agreements between parties on the ICON transaction network.
280,000,000
33,000,000
11
112,000
4
4
Zilliqa (ZIL)
• Zilliqa is a blockchain platform focused on scalability, which it aims to achieve through the implementation of "sharding".

• The Zilliqa platform is powered by Zillings (ZIL), which are used to pay network fees.
278,000,000
21,000,000
6
50,600
5
3.5
Maker (MKR)
• Maker is a decentralized autonomous organization (DAO) built on the Ethereum blockchain that has developed a US dollar-pegged stablecoin called Dai.

• The MKR token is an ERC20 token that is used to maintain the value of the Dai by being created and destroyed in response to Dai price fluctuations to maintain the price of Dai at $1.

• The MKR token also possesses voting rights to enable users to have a say on network governance decisions.¥ The MKR token, conversely, is not a stablecoin. Instead, MKR is used as a utility and governance token on the Maker platform.
260,000,000
300,000
10
13,100
3
2.5
Pundi X (NPXS)
• Pundi X is a payment platform built on top of the Ethereum blockchain that aims to boost cryptocurrency adoption at physical retailers by providing a POS terminal that accepts crypto payments.

• The platform supports retail payments, inventory and order management, marketing and digital loyalty programs.

• Pundi X's ERC20 token NPXS is used to reward retailers.
181,000,000
8,500,000
6
48,200
3
2.5
BAT (BAT)
• The Basic Attention Token is an Ethereum-based decentralized advertising exchange platform that is integrated into the Brave browser.

• The BAT token is designed to monetize human attention within the Brave browser by connecting advertisers, publishers, and users in a pay to surf model that allows Internet users to get paid in BAT for viewing ads.
180,000,000
6,000,000
14
85,900
5
3.5
Golem (GNT)
• Golem connects personal computers in a peer-to-peer network to enable users to rent other users' storage space in exchange for a fee paid in cryptocurrency.

• Golem's GNT tokens are used as the payment currency within the network.
138,000,000
16,000,000
22
145,000
4
4
HuobiToken (HT)
• The Huobi Token (HT) was launched by popular cryptocurrency exchange Huobi and functions in a similar way as Binance Coin.

• HT is an ERC20 utility token that provides holders with discounts on trading fees on the Huobi trading platform.
86,000,000
20,000,000
8
79,500
4
3
TrueUSD (TUSD)
• TrueUSD is an ERC20 token that is backed by US dollars to maintain the stablecoins's value.

• TUSD is a collateralized and legally protected coin that provides token holders with legal rights to the funds.
73,000,000
24,000,000
6
6,600
3
2.5
Bancor (BNT)
• Bancor held one of the most prolific ICOs of 2017 when it managed to raise over $153 million to develop a decentralized liquidity network for digital assets.

• Bancor's BNT token is used as an intermediary token to trade digital assets with one another.

• BNT tokens can be easily converted from and to ETH on the platform to facilitate trading activity on the network.
73,000,000
4,000,000
15
74,900
3
2.5
TenXPay (PAY)
• TenX is a Singapore-based blockchain startup that provides a cryptocurrency debit card that enables users to spend their digital currency anywhere where bank cards are accepted.

• TenX's PAY token enables holders to receive a share in the company's transaction fees, which are paid in ETH.
70,000,000
13,000,000
15
142,000
3
3
PowerLedger (POWR)
• Power Ledger is a blockchain-powered, decentralized energy exchange network that enables the sale of surplus renewable energy.

• Power Ledger's POWR token fuels the platform's ecosystem.
60,000,000
7,000,000
11
86,500
4
3
Dragonchain (DRGN)
• Dragonchain focuses on facilitating the integration of business applications onto blockchain networks.

• The project, which was originally started by Disney, provides a commercial platform for developers to easily and rapidly deploy blockchain applications.

• DragonchainÕs DRGN token is the token used to fuel the network.
45,000,000
650,000
10
78,600
3
2
Related Articles
If you want to learn more about Ethereum, digital currency investing, and the new finance market, subscribe to the Bitcoin Market Journal newsletter today and join our growing community!