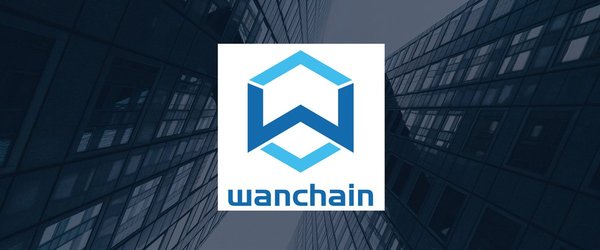 The Quick Pitch
Wanchain is an attempt to create a digital financial infrastructure where value can be exchanged across multiple blockchains. The Wanchain ICO started on October 3, 2017 and will end on October 25, 2017.
Participants in the Wanchain ICO need access to an Ethereum wallet, which they can use to send ether to the smart contract related to the crowdsale. Wanchain has published a full guide on how to participate in their ICO. Only those who have gone through a KYC (Know Your Customer) process are able to participate in the ICO.
The Problem and Solution
Wanchain is an infrastructure project that connects digital assets from different blockchains. The idea is that anyone will then be able to build their own financial services offerings on top of the Wanchain protocol.
In terms of the problems solved by Wanchain, the Wanchain Commerce White Paper starts off by discussing financial inclusion. In other words, Wanchain would like to provide those who are currently not connected to the global economy with access to financial services. This is a common goal of many cryptocurrency projects.
Wanchain claims it is solving the issue of transferring assets between different blockchains by using improved blockchain technology rather than by using another more centralized method (such as a traditional digital asset exchange).
Of course, the interoperability between blockchains is also solved by various layer-two scaling proposals, such as Bitcoin's Lightning Network or sidechains, which are already in the works. When deployed on multiple blockchains, Lightning Network nodes are able to effectively act as trustless exchanges that allow users to route value through different cryptocurrencies.
In fact, on-chain cross-chain atomic swaps have already been executed between the Bitcoin, Litecoin, Decred, and Vertcoin blockchains. These sorts of trustless swaps between blockchains do not require the issuance of a new token and are already possible today.
Additionally, when it comes to access to financial services, the real issues revolve around identity and reputation. Anyone in the world can already receive a loan via Bitcoin. The key issue that still exists has to do with the fact that the lender needs to be able to know that the borrower is going to pay back the loan, and that is difficult to do without a trusted identity system.
The Team
The Wanchain team is not new to the blockchain ecosystem. Jack Lu is at the head of the project, and he was also a co-founder of Factom, which now has a "market cap" of over $200 million.
Much like Wanchain, Factom is a project that does not need a token. OpenTimestamps is another project that does roughly the same thing as Factom without the need for an extra token.
Michael Y. is another member of the Factom team who is involved with Wanchain, and he will be working on Bitcoin integration. David Johnston was also involved with Factom and is an advisor to the Wanchain project.
The Token
Wancoin is the native coin of Wanchain. Once the platform is launched, Wancoin will be needed for both cross- and intra-chain transactions, according to the Wanchain white paper. Wancoins are also used as security deposits for cross-chain verification nodes.
As mentioned previously, there is no need for this token because cross-chain atomic swaps via Lightning Network-esque technologies can already do this. Also, there is no need for Wanchain's security deposits when cross-chain atomic swaps are used.
The goal for the Wanchain ICO is to raise $30 million worth of ether. The initial asset will be an ERC-20 token, which will then be redeemed for Wancoins at a 1:1 ratio once the Wanchain project goes live. Those who trade the ERC-20 before the project goes live may not be able to claim their Wancoins.
The total supply of Wancoins is 210 million, and 107.1 million of those coins are available in the ICO. The team behind the project gets 42 million Wancoins, the foundation for the project gets 39.9 million Wancoins, and miners get 21 million Wancoins.
Those who participate in the ICO before October 11, 2017 will receive a 15 percent discount on their tokens. During the following week, a 5 percent discount will be available to ICO participants. After that, the rest of the tokens will be sold at normal cost.
According to the Wanchain Commerce White Paper, funds raised during the ICO will be used as follows: 60 percent for research and development, 10 percent for community development, 10 percent for marketing, 10 percent for infrastructure, and 10 percent for daily operations.
The Community
Wanchain has a number of different community watering holes, including: Telegram, Slack, Twitter, Reddit, Facebook, Weibo, Wechat, and QQ. The Telegram channel is only for announcements and some interested investors have received an error message when attempting to join the Slack community.
At the time of this writing, the subreddit had 605 subscribers.
A photo on the Wanchain Twitter account purportedly shows 150 people attended a presentation about Wanchain by Jack Lu.
There is code related to the Wanchain project available on GitHub.
Next Steps
As can be seen from Factom, the lack of a direct need for a token does not necessarily mean that the token will collapse in value, at least over the short term. However, it seems unlikely that a token that has no clear reason for existing will have any kind of long-term value proposition. As blockchains like Bitcoin and Ethereum mature, it seems unlikely they will need a tokenized platform to interact with each other.
In fact, BTC Relay is a project that already allows bitcoin to be used on the Ethereum platform. RSK is another platform that intends to operate as a sidechain to bitcoin and remove the need for the ether token.
If you are interested in receiving regular alerts about Wanchain news, you can subscribe here. Additionally, you can access information about current and upcoming ICO investment opportunities here.
For even more information about investment in digital currencies and ICOs, take a moment today to subscribe to Bitcoin Market Journal.