Participating in token airdrops can be a great way to earn tokens while learning about them.
When people build blockchain projects, they often issue a token, and sometimes they "airdrop" these tokens to people like you and me. This helps them promote the project.
Tokens like Decred, eBTC, Polymath, Hydro, and Ontology have been issued through airdrops.
These token airdrops are an opportunity for you to get in early on a blockchain project and hopefully profit if it succeeds.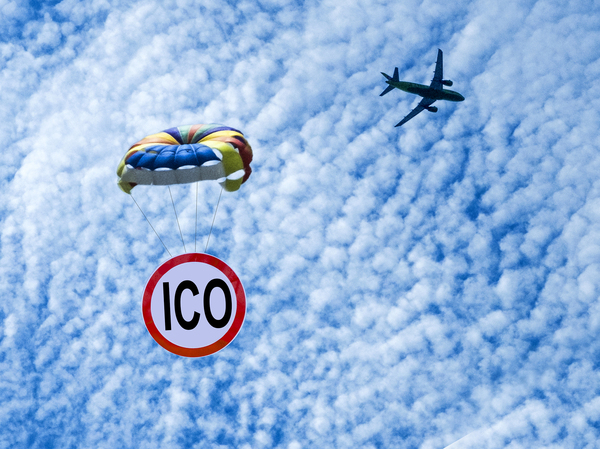 By giving you a stake in the network, token airdrops can benefit both you and the project. Prices are based on sentiment, and if airdrops raise awareness of a project, this can drive up the value of its token.
Here you can learn how to participate in token airdrops.
Understanding Token Airdrops
Token airdrops are free money, and free money often comes with a catch.
First, you won't be getting rich overnight through airdrops. Here is a screenshot from airdroprating.io; you can see they aren't giving out huge amounts of money.
Second, token airdrops can be abused by scammers. There are several types of airdrop scams; this article gives an overview.
Scammers may ask you for your private keys. If someone asks you for your private keys, they are probably running a scam. Never out your private keys; only give out your wallet address.
Other airdrop scams may ask you to send them money first. Airdrops are generally free, and if they ask you for money, it could be a scam.
Other scammers may sell your contact information or send you junk mail.
Beware of scammers. If something sounds too good to be true, it probably is.
Now, let's get started with how to participate in token airdrops safely.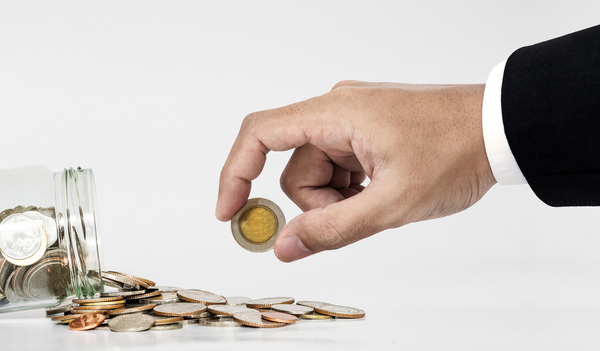 Step 1: Find an Airdrop Opportunity
First, you will need to find an airdrop in which to participate. There are several websites that provide information on ongoing and upcoming airdrops.
Go to https://airdrops.io/
The airdrops.io website should look like this:
Then, choose a token. Here you will have to do your own due diligence.
If you are unsure about new tokens, you may want to choose a token that is already well-known.
Sometimes well-known tokens do airdrops to attract further attention.
At the time of writing, both Ontology, which is currently #20 on CoinMarketCap, and aelf, which ranks 88, were holding airdrops.
Let's go with aelf. Click here: https://airdrops.io/aelf/
This page shows information on the ongoing aelf airdrop.
If you would like to move forward, click on "Aelf Dashboard".
That will redirect you to a website called candybox.ai, which is affiliated with aelf.
Step 2: Sign Up for a CandyBox Account
Next, you will need to sign up and create a CandyBox account.
Enter your password and choose an e-mail address.
Then check your email for a confirmation from CandyBox. Your email may flag it as spam; if you can't find it, check your spam folder.
Then sign in.
Step 3: Follow the Project on Social Media
Next, we will follow the project on social media using links provided by CandyBox.
You can earn points here, which at the end of each day will be converted into aelf tokens (ELF).
Once you've signed in, you should see something like this:
Scroll down.
You can earn points by following aelf on three platforms: YouTube, Reddit, and Telegram.
We earned 40 points by subscribing to aelf on YouTube and liking a video. At the end of the day, this brought us 0.22 ELF, which was worth around 4 cents.
It's not much, but it's a start. You have now participated in a token airdrop and earned tokens!
After 30 days, you will be able to withdraw these tokens and transfer them to an ERC-20 wallet, such as MyEtherWallet.
Step 4: Subscribe to the Bitcoin Market Journal
If you want to learn more about digital currencies and blockchain projects, subscribe to the Bitcoin Market Journal newsletter.
Our weekly newsletter provides updates on the blockchain economy, along with some of our best research and analysis, all delivered to your inbox free of charge.