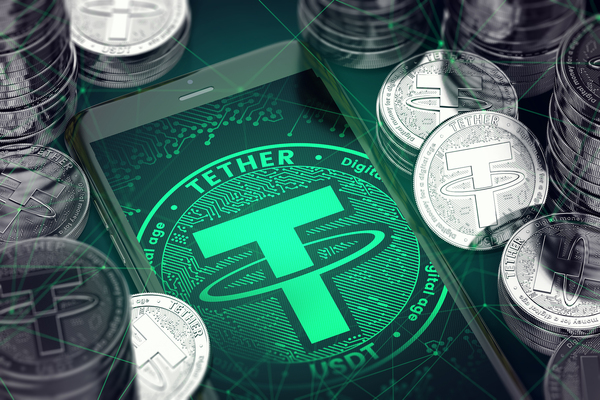 Tether USD (TUSD) is the biggest stablecoin in the market today measured by market capitalization and daily trading volume. It is a popular digital currency among traders who want to easily move in and out of risky digital assets, such as bitcoin, but store their funds on a blockchain.
In this guide, you will discover the best Tether wallets that you can use to store USDT in 2020.
Best Tether Wallets
Discover the best Tether wallets, rated and reviewed using criteria such as the number of supported platforms, size of social following, and Trustpilot rating, among others.
| Name | Description | Launch Year | Platforms Supported | No. of Twitter Followers | No. of Backlinks | Trustpilot Rating | Score |
| --- | --- | --- | --- | --- | --- | --- | --- |
| Ledger Nano S | Ledger is one of the most popular hardware wallets with a sleek design and pocket-sized convenience. Download the app and manage all of digital assets on your device from a single dashboard. The UI is friendly and easy to understand. They offer several different hardware options and bundles, but the Ledger Nano S is a great value with support for multiple cryptocurrencies at an affordable price. | 2016 | Windows, Mac, Linux, Android, iOS | 138.1k | 55.29k | 3.3 | 4.2 |
| Exodus | Exodus has a desktop wallet, a mobile wallet, and integrates with the Trezor hardware wallet for a well-rounded user experience. This allows users to access their assets from anywhere. Their UI is one of the most elegant of all crypto wallets. It's easy to use and easy to transition from desktop to mobile and back again. | 2015 | Windows, Mac, Linux, Android, iOS | 28.7k | 47.39k | 3.1 | 3.8 |
| MyEtherWallet | MyEtherWallet allows users to control their private keys on their machine for additional security. They don't use third-party servers and you can write and access your smart contracts directly on the blockchain. It's also compatible with Ledger Nano S or Trezor. | 2015 | iOS, Android, Samsung Galaxy | 115.9k | 338.44k | 2.9 | 3.8 |
| Coinomi | Coinomi supports almost 2000 digital assets, so if you're looking for a Tether wallet that also helps you manage your Bitcoin, Ethereum, or other digital assets, this may be the best one yet. They tout 24/7/365 support, cold staking, zero fees, dApp and Web3 support, and even gift cards. | 2014 | Android, iOS, Windows, MacOS, Linux | 64.1k | 3.78k | 4.4 | 3.6 |
| Guarda | Guarda supports 45 cryptocurrencies and more than 1000 tokens. It's a secure, multiplatform wallet with support for your Ledger device. They have a desktop and a mobile app for easy access to all of your assets, and the UI is user-friendly and easy to understand. | 2017 | Android, iOS, MacOS, Chrome extension | 8400 | 196.53k | 4.3 | 3.4 |
| Official Tether Wallet | Tether's official wallet offers the security of two-factor authentication and private keys you can control anywhere. Not only that, but the UI is easy to understand, so it's a great wallet for anyone holding Tether. Unfortunately, the Tether wallet experienced some hacking in 2017, after which they took it offline. It's back now, and incident free, with new security measures in place. | 2017 | Android, iOS | 39.9k | 86.6k | 0 | 2.6 |
If you hold Tether, any of these user-friendly wallets will be a huge asset to you as you manage your holdings.
Related articles:
For daily updates on the digital asset markets, subscribe to the Bitcoin Market Journal newsletter today!