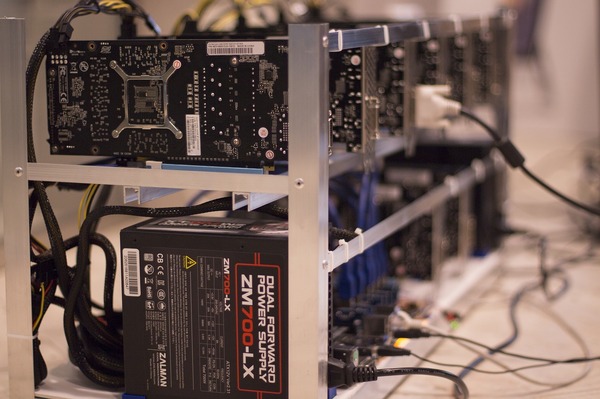 When the altcoin market started in 2011, the majority of newly launched digital currencies had the same consensus mechanism that bitcoin uses to secure its network. Today, there are still a number of leading digital currencies that use proof of work (PoW) despite the many innovations in the consensus algorithms space.
In this guide, you will learn what proof of work is and find a list of the best proof of work coins for investment currently.
What Is Proof of Work?
Proof of work (PoW) is a consensus mechanism that is used by decentralized digital currency networks such as bitcoin to ensure that transactions are confirmed and processed in a trustless manner.
In a proof of work digital currency network, miners solve complex mathematical puzzles that are difficult to compute and require substantial resources to secure the network by ensuring that all transactions are processed correctly. In exchange for their service, miners receive newly mined coins and transaction fees as rewards.
Best Proof of Work (PoW) Coins
To compile a list of the most promising proof of work coins, we looked at criteria such as market capitalization, trading volumes, and community size.
| Name | Description | Launch Year | Market Capitalization ($) | Daily Trading Volume ($) | % Performance YTD | Community Size (Measured by Reddit Channel Members) | Score |
| --- | --- | --- | --- | --- | --- | --- | --- |
| Bitcoin | Launched in 2009, bitcoin was the world's first decentralized digital currency that enabled anyone in the world to "be their own bank" by enabling individuals to store, send, and receive money without the need for a financial intermediary. Today, bitcoin has established itself as "digital gold" and has become a popular alternative investment asset among retail and some institutional investors. | 2009 | 229,934,227,829 | 27,843,986,184 | 237.81% | 1,100,000 | 5 |
| Litecoin | Launched in 2011, Litecoin is meant to be "digital silver" if bitcoin is "digital gold." This altcoin is very similar to bitcoin in its setup and has similar features, such as SegWit and Lightning, but it comes with faster transaction times and lower costs. | 2011 | 7,200,895,908 | 3,835,085,619 | 267.17% | 205,000 | 4.5 |
| Ethereum | Launched in 2015, Ethereum is the leading smart contract-enabled blockchain network that enables developers to create decentralized applications (Dapps) that can run without central authority or oversight. Despite the fierce competition in the smart contract platforms sector, Ethereum has successfully managed to defend its leadership position thanks to enterprise adoption and a vibrant developer community. | 2015 | 32,585,658,328 | 10,212,358,983 | 122.13% | 442,000 | 4.5 |
| Bitcoin Cash | Launched in August 2017 after a hard fork of the Bitcoin network, Bitcoin Cash aims to bring bitcoin back to its roots as a peer-to-peer digital cash payment system. The Bitcoin Cash blockchain has bigger blocks than bitcoin's, which results in lower transaction fees and cheaper transactions. While Bitcoin Cash failed to establish itself as "the real bitcoin," as many of its proponents refer to it, it has benefited from an active developer community that wants to see BCH being used as a currency as opposed to a digital gold-like store of value. | 2017 | 7,323,127,625 | 1,578,645,437 | 151.09% | 44,100 | 3.5 |
| Monero | Launched in 2014, Monero is widely considered the leading anonymous digital currency. Monero makes use of ring signatures and stealth addresses, which provide complete financial privacy to its users as wallet addresses, amount held, and transactions are hidden from the public's view. | 2014 | 1,680,298,441 | 122,626,340 | 107.70% | 159,000 | 3 |
| Dash | Launched in 2014, Dash was created to enable fast, private, instantaneous digital currency transactions. Dash, which stands for "digital cash," has managed to gain adoption among digital currency users across the world thanks to its active community, low fees, and ultra-fast transaction speeds. | 2014 | 1,357,855,103 | 248,066,951 | 89.22% | 28,400 | 2.5 |
| Bitcoin SV | Launched in 2018 after a fork from the Bitcoin Cash network, Bitcoin SV (which stands for Bitcoin Satoshi Vision) was launched to restore the original vision of the Satoshi whitepaper, according to its proponents. BSV has seen very little user uptake, but it remains one of the biggest proof of work coins in the market as it forked from a top-five coin and has substantial financial backing from gambling billionaire Calvin Ayre. | 2018 | 3,504,581,557 | 349,626,055 | 119.48% | 1,400 | 2.5 |
| Ethereum Classic | Launched in 2016 after a controversial Ethereum fork to recuperate funds lost during the infamous DAO hack, Ethereum Classic has managed to remain relevant thanks to its active developer team. ETC has also been chosen as an underlying asset for a Grayscale Investment Trust, which has helped the project to gain recognition. Ethereum Classic has many of the same features as its "older brother" Ethereum, and its blockchain has even been used to launch token sales. | 2016 | 848,562,879 | 612,035,534 | 45.03% | 24,800 | 2 |
| Bitcoin Gold | Launched in 2017, Bitcoin Gold is a fork of bitcoin that aims to "make bitcoin decentralized again." The way the Bitcoin Gold team wants to achieve that is by making its digital currency GPU-minable, which means more people across the globe can contribute to the Bitcoin Gold network as no specialized mining hardware is required to mine BTG. While Bitcoin Gold has received little to no real-world adoption, it remains a popular digital currency among GPU miners. | 2017 | 518,849,075 | 17,803,898 | 125.15% | 2,100 | 2 |
| ZCash | Launched in 2016, ZCash aims to challenge Monero for privacy coins dominance. Zcash was launched with the backing from a number of influential digital asset investors and received substantial media coverage as a result. ZEC uses zero-knowledge proof cryptography called zk-SNARKs to enabling users to hide information about the sender and the recipient, as well as the transaction amount. | 2016 | 691,757,741 | 272,176,917 | 71.31% | 15,300 | 1.5 |
Related Articles:
Subscribe to the Bitcoin Market Journal newsletter to discover more investment opportunities in the digital asset markets.