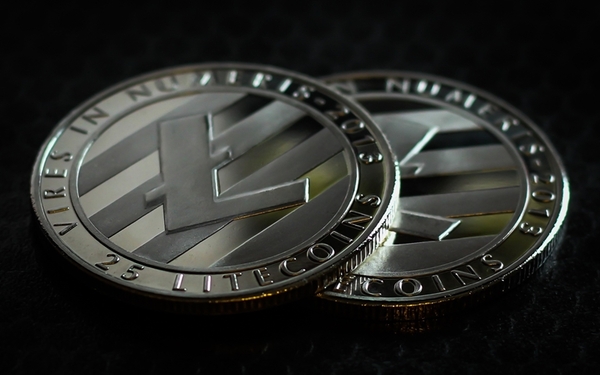 Litecoin (LTC) is one of the oldest altcoins in existence, having been created and launched in 2011. You can buy litecoin, but it is also possible to mine litecoin.
From the beginnings of litecoin until fairly recently, it was possible to mine litecoin with nothing more than your computer's CPU and GPU and make a profit. This isn't true any longer.
It's true that litecoin mining isn't as competitive as bitcoin mining, but with the introduction of an application-specific integrated circuit (ASIC) unit capable of mining Scrypt, the algorithm litecoin uses, it's now nearly impossible to profit using just your computer's GPU or CPU.
You can still use your GPU with a mining pool, but don't expect to see many LTC coming your way. If you want to find success mining litecoin, you should be prepared to buy an ASIC unit. The most popular for litecoin is the Bitmain Antminer L3+.
You'll find litecoin mining to be fun and rewarding, and you can get started in three easy steps.
Step 1: Get a Litecoin Wallet
The Litecoin Foundation has created the Litecoin Core, which is a full node litecoin wallet that can be downloaded from their website. If you want to help secure the litecoin network, this is a good choice.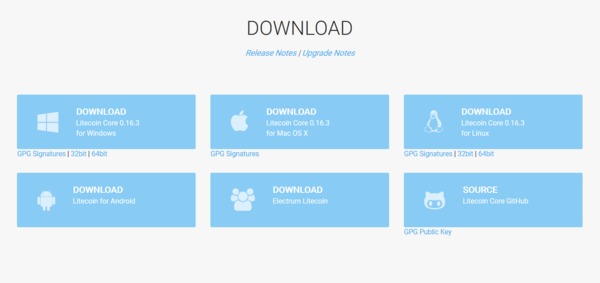 For the best security, you'll want to choose a hardware wallet like a Ledger or Trezor wallet. These hardware wallets give you the security of cold storage, and you can store other altcoins in addition to your litecoin. They aren't free, but they are the best choice if you're concerned with security.
Step 2: Choose a Mining Method
There are three options when it comes to mining litecoin. Your decision will probably be influenced by your hardware, but here are the options:
Solo Mining
Pool Mining
Cloud Mining
Solo Mining
In solo mining, you're on your own, so you'll want the most powerful hardware you can find. This will probably mean buying an Antminer L3+, which you can currently find for less than $200. It generates 504Mh/s, and at current LTC price will give you $1.49 worth of LTC per day. The L3+ comes with its own software, ridding you of the need to download mining software yourself.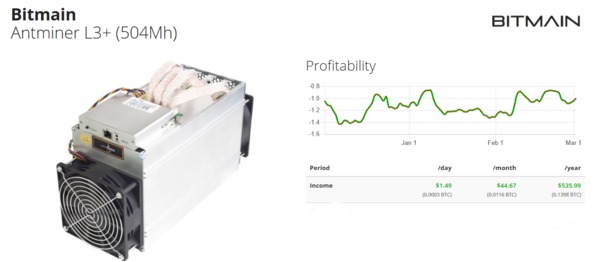 Another choice is to mine with a GPU, although you'll do best if you can install and configure several GPUs to mine. You'll need mining software, and you have several choices when it comes to mining litecoin. Cgminer is considered to be a good software for GPU mining, while cpuminer is the fastest CPU miner for litecoin. If you have an Nvidia GPU, the fastest mining software is cudaMiner. Setting up the software is as easy as editing a text file to add your wallet address.
Pool Mining
Since most people won't be using an ASIC miner the best choice for GPU mining is to mine with a pool. A mining pool is a collection of individuals who have joined their mining power and share the rewards.
There are many different pools to choose from to mine litecoin, and each has its own fees and payout schemes. Some good litecoin pools include LitecoinPool.org, viaBTC and ProHashing.
When using a mining pool, you also need to use the mining software mentioned above. In addition to entering your wallet address when configuring the software, you also need to enter the mining pool URL. Any of the mining pools will have detailed instructions on how to configure the software for their service.
Cloud Mining
In cloud mining, you don't need any hardware or software; all you need is a litecoin wallet to receive your earnings. When you cloud mine, you are renting the processing power of a machine located in a large datacenter. You pay for the processing power based on the hash rate you get from them.
There are several cloud mining providers to choose from — you just need to compare their pricing to decide which is the best for your needs.
Two respected cloud mining providers are Genesis Mining and Hashflare.
Step 3: Store and Enjoy Your Litecoin
The final step is to either spend and enjoy your litecoin, or if you prefer, to store it somewhere safe. If you're already using a hardware wallet, that's no problem; your litecoin will already be safe. If you're using some other wallet, you might want to consider creating a paper wallet for storing your litecoin. Because they are offline, they are a safe cold storage environment, although you do have to keep the paper wallet itself safe.
BONUS Step 4:
Subscribe to Bitcoin Market Journal to get the best, unbiased blockchain information always!