Quick Summary
279 crypto investors read this
StopTheFakes
is a decentralized platform designed to help crack down on intellectual property theft and counterfeit goods. The platform incentivizes users to report such violations by offering them digital tokens named STFCoins.
Armed with this information, users of the StopTheFlakes platform will be able to quickly contact any people or entities responsible for infringing their rights, demanding that they alleviate the situation. They will be able to include a unique ID, which could potentially increase the chances of compliance.
The Problem and Solution
Copyright infringement and intellectual property theft run rampant, causing significant losses for content producers. The market for counterfeit goods is worth more than $461 billion, according to the Organisation for Economic Co-operation and Development (OECD). Further, this market will grow to $2.81 trillion by 2022, according to estimates provided by the International Chamber of Commerce.
While some have attempted to address this problem, they have encountered significant difficulties. The different entities that have aimed to reign in intellectual property theft have spent significant amounts on doing so, but their efforts have been largely ineffective.
The people and entities involved in creating and distributing counterfeit goods have been able to participate in such activities despite government crackdowns.
To address this situation, StopTheFakes has created a decentralized platform where users can flag intellectual property violations. Users referred to as Doers can send information about such transgressions to Requestors, individuals or entities looking to track such infractions.
Alternatively, Requestors make Requests, formal pleas in which they ask that certain copyright infringement activity be monitored. When asking for this kind of monitoring, a Requestor can ask that its intellectual property, or the intellectual property of a third party, be tracked.
To provide updates, Doers can send Alerts to the platform, providing screenshots and/or videos of the alleged transgression if needed. The information sent is stored in the blockchain and transmitted to the person or entity holding the copyright or intellectual property rights in question.
Armed with this information, the rights holder will have the ability to act, potentially contacting the party guilty of infringement and demanding that they stop infringing.
This formal request would contain a unique ID, a URL sent to the individual or entity that violated intellectual property rights so they will have proof of the infraction.
By providing evidence of the transgression, the rights holder might substantially increase the odds of compliance.
Further, the process does not reveal the identity of the Doer to the party guilty of infringement, helping the individual who supplied the tip stay anonymous.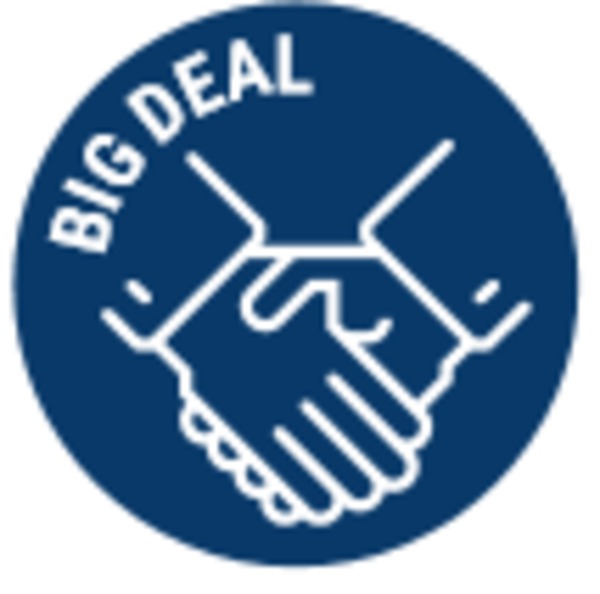 The Team
StopTheFakes appears to have a competent team composed of professionals who have past experience in entrepreneurship, information technology, and copyright protection.
Mikhail Krzhanovsky and Igor Salikov, CEO and COO, co-founded the company.
Krzhanovsky, who has four years' worth of experience in copyright protection and four years' of experience in information security, holds two Master's degrees.
Salikov, who runs ongoing operations at the company, has more than a decade's worth of experience in photography and video production. He has been working to address the problem of counterfeit beauty products for more than 10 years.
Alexander Suvorov, chief business development officer, has worked for several major companies, including CA Technologies and Wipro. For StopTheFakes, he is in control of investor services.
Olga Belyakova, chief marketing officer, is in charge of the company's public relations. She has accumulated more than a decade worth of experience in publication relations and public communication.
Maria Dvoryanchikova, chief communications officer, is also involved with the company's public relations. She has built up more than three years' worth of public communication and event planning.
The Token
The token, STFCoin, is designed to compensate Doers for reporting instances of copyright infringement.
The initial coin offering (ICO) for these digital tokens, which has a hard cap of $8.5 million, started March 21 and ends April 21. This token sale is offering roughly 20.3 million tokens, which can be purchased using Ether and bitcoin. The minimum purchase amounts are 0.1 ether and 0.1 bitcoin.
To take part in the ICO, you must first apply to get on the whitelist. To get on this list, you must provide your contact information and also supply either a driver's license or passport. After taking these steps, you will receive either a confirmation email or a notice that you have been declined.
Pay attention to detail, as supplying information that does not match up with your identification will result in dismissal.
By purchasing STFCoin, you get a utility token that could potentially experience significant increases in value.
If these digital tokens become listed on exchanges, their price could rise substantially due to robust demand.
When contacted, representatives of StopTheFakes indicated that the company was in discussion with exchanges about listing its tokens, and it plans to provide further details in the coming months.
The Community
The StopTheFakes community seemed reasonably active. Representatives of the company were very responsive via Telegram, where they quickly and diligently answered questions. The company was not as responsive via Facebook and Twitter, where questions were unanswered roughly 24 hours after being asked.
StopTheFakes posted significant information on BitcoinTalk, providing key details of the token sale. The company also has a Reddit with several posts and a Medium page with substantial information. StopTheFakes does have a GitHub, which had four contributions over the last year.
Next Steps
StopTheFakes seems like a promising ICO, as it has a minimum viable product with a clearly defined market, which could grow substantially in the coming years.
The token sale has apparently received significant media coverage and strong reviews from many different sources. Bitcoin Market Journal analysts gave it a generally positive review, giving the ICO a BMJ QuickScore of 4.2.
With these attributes, StopTheFakes could be well-positioned to succeed.
Any investor thinking about taking part in this digital token sale should keep in mind that investing is inherently risky, and it is important to conduct thorough due diligence before participating in any ICO.
To receive the latest updates on the StopTheFakes ICO, sign up for alerts below.
For more information about current and upcoming ICOs, check out Bitcoin Market Journal's "Upcoming Initial Coin Offerings" page, which is updated continuously to give you the most current information available on a variety of ICOs.
To stay on top of the latest developments in the digital currency space, subscribe to Bitcoin Market Journal newsletter.
Raised Amount Unreported: contact us to update this information
Team:
--