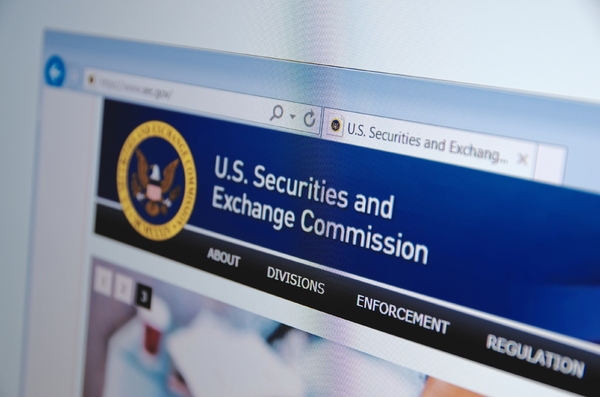 Initial Coin Offerings (ICOs) face increasing regulation around the world.
The U.S. Securities Commission has increased its oversight of the ICO market and is warning investors to perform their due diligence before investing in ICOs. Chinese authorities are banning initial coin offerings. Hong Kong and Canadian authorities also are stepping up regulatory efforts over ICOs.
SEC officials are concerned that ICOs may need to be registered with the SEC.
Guidance from the SEC states:
"Depending on the facts and circumstances of each individual ICO, the virtual coins or tokens that are offered or sold may be securities. If they are securities, the offer and sale of these virtual coins or tokens in an ICO are subject to the federal securities laws."
The SEC recently issued several trading suspensions on the common stock of certain issuers who made claims regarding their investments in ICOs or touted coin or token related news.  The companies affected by trading suspensions include First Bitcoin Capital Corp., CIAO Group, Strategic Global, and Sunshine Capital.
Look Before You Leap
If you are thinking about participating in an initial coin offering, the SEC says you should consider the following:
If a promoter states that an offering is exempt from registration, and you are not an accredited investor, you should be very careful; most exemptions have net worth or income requirements.
Although ICOs are sometimes described as crowdfunding contracts, it is possible that they are not being offered and sold in compliance with the requirements of Regulation Crowdfunding or with the U.S. securities laws generally.
The American agency is not the only agency issuing guidance regarding ICOs.
Canadian authorities are concerned ICOs may be securities, stating:
"For example, if an individual purchases coins/tokens that allow him/her to play video games on a platform, it is possible that securities may not be involved. However, if an individual purchases coins/tokens whose value is tied to the future profits or success of a business, these will likely be considered securities."
Hong Kong regulator, The Securities and Futures Commission has noticed an increase in the use of initial coin offerings to raise funds in Hong Kong and elsewhere. Depending on the facts and circumstances of an ICO, digital tokens that are offered or sold may be "securities" as defined in the Securities and Futures Ordinance, and subject to the securities laws of Hong Kong.
In China, Caixin reported that new projects raising cash or other virtual currencies through ICOs will be banned, CNBC reported. A local committee looking into ICOs provided a list of 60 major ICO platforms for local financial regulatory bodies to inspect. Chinese authorities are banning all organizations and individuals from raising funds through ICO activities and all banks and financial institutions from doing any business related to ICO trading. The report said organizations and individuals that have completed fundraising through ICOs should make relevant arrangement to return funds, in order to protect the interests of investors and properly deal with risks.
The Takeaway for Investors
Investors interested in ICOs do well to heed the guidance of the SEC as provided. While ICOs offer great potential for reward, that potential also comes with great risk. As is always the case, investors should invest no more than they can afford to lose.