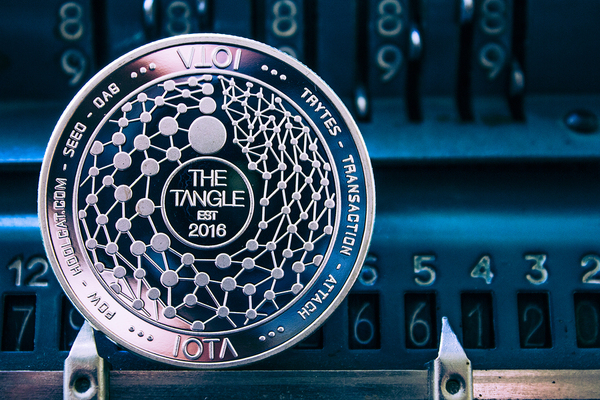 IOTA is an up-and-coming altcoin that many are excited about because it allows for a decentralized distributed ledger without the use of a blockchain. Instead, IOTA uses something called the Tangle, which is based on Directed Acyclic Graph (DAG) technology. This allows IOTA to be more secure and more scalable than blockchains, and also allows transactions to occur free of any fees.
Because IOTA is able to scale as network usage grows, IOTA transaction validation gets faster as more users join the network. Because it is fee-free, more and more people are coming to appreciate IOTA. It's already climbed to the #14 position in terms of market capitalization, and as people see blockchain networks becoming slower and more expensive, they will increasingly move to IOTA to avoid expensive fees and enjoy speedy transactions.
All of this makes IOTA a good addition to any portfolio.
Where to Buy IOTA
There are plenty of exchanges you can use to purchase IOTA. These include Upbit, Bitfinex, Exrates, and Binance. Bitfinex allows you to buy IOTA using fiat currency (USD, EUR, GBP, JPY), but unfortunately, you need to have a verified account to deposit and withdraw fiat currency and that currently takes 6-8 weeks. Bitfinex also requires minimum account equity of $10,000 before allowing new accounts to perform any trades. That's fine if you have $10,000 and don't mind waiting two months to buy IOTA, but what about when you want to make a purchase today?
You can do that in a few simple steps by using Binance to purchase IOTA.  Here's how.
How to Buy IOTA on Binance
Step One: Get some BTC or ETH
Binance does not accept fiat currency, so first you'll need to buy BTC or ETH from another exchange, like Coinbase.
Step Two: Create an account on Binance or use your existing account.
Once you have some BTC or ETH, you can go to the Binance website to create an account if you don't already have one. Simply click the "Register" link in the upper right corner, fill in the requested information (email, password) and click the "Register" button. You'll receive a confirmation email from Binance, and once you click the confirmation link in that email, you can log into the Binance account.
Step Three: Find the deposit address for BTC or ETH.
After logging in you'll need to find the deposit address for either BTC or ETH, depending which you'll be using to buy your IOTA. Go to the"Funds -> Deposit" link at the top and then you can choose what currency you're depositing.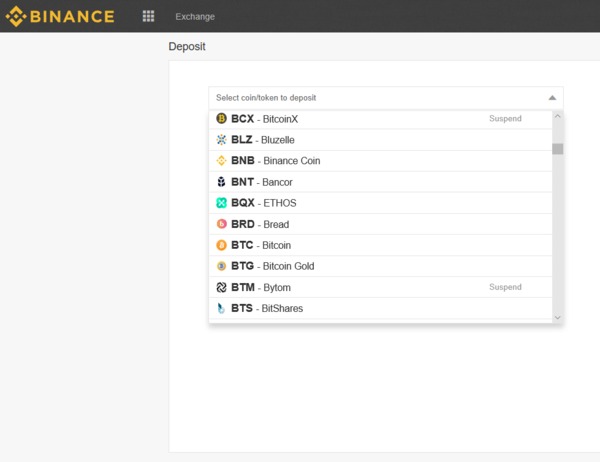 Once you choose the currency to deposit you'll be presented with the deposit address as shown below. That is for Bitcoin, but it will look similar for any other coin you choose to deposit.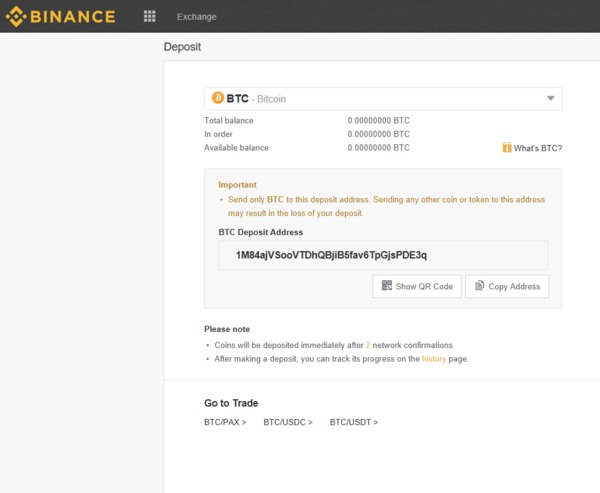 Now you have a deposit address and you can send your coins from Coinbase (or any other exchange or wallet) to Binance.
Step Five: Send BTC or ETH from Coinbase
These instructions are for Coinbase, but if you're sending bitcoin from another exchange or wallet the instructions won't be extremely different. Basically, it involves entering the address you're sending your BTC to (which you just got from your Binance account) and entering the amount of BTC to send.
Navigate to Coinbase.com in your browser and log in. Then click on your "Accounts" tab. You'll see all your wallets on the left, with two buttons, one to "Send" and one to "Receive".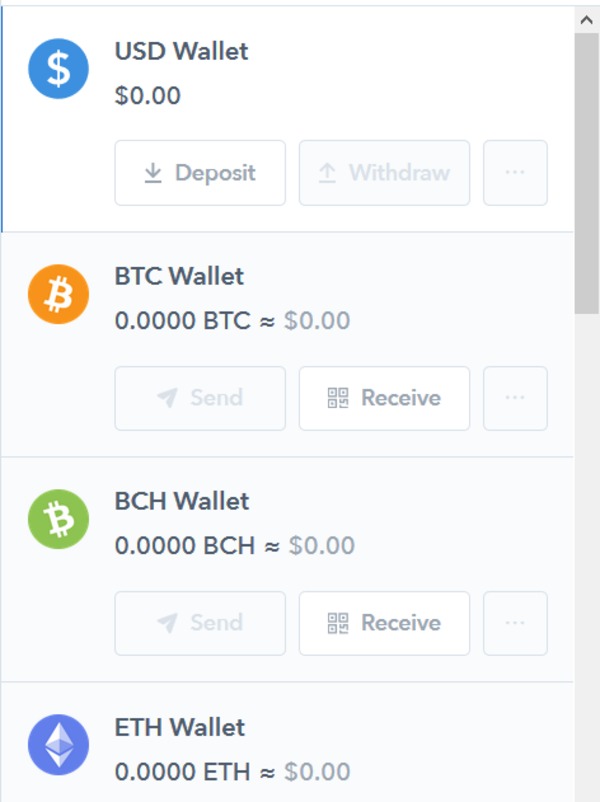 Find the correct wallet  (this example uses Bitcoin) and click the "Send" button. Paste the receiving address you got in the previous step from Binance and the amount you'd like to send and confirm the transaction. It will usually take 10-20 minutes, and your BTC will show up at your Binance wallet.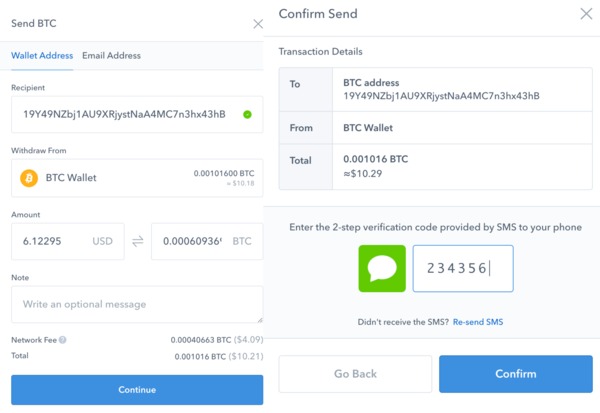 Step Six: Complete your IOTA purchase at Binance
Now that you have BTC (or ETH) in your trading account at Binance, you're ready to buy some IOTA. Find the appropriate pair by searching "IOTA/BTC" in the exchange search box.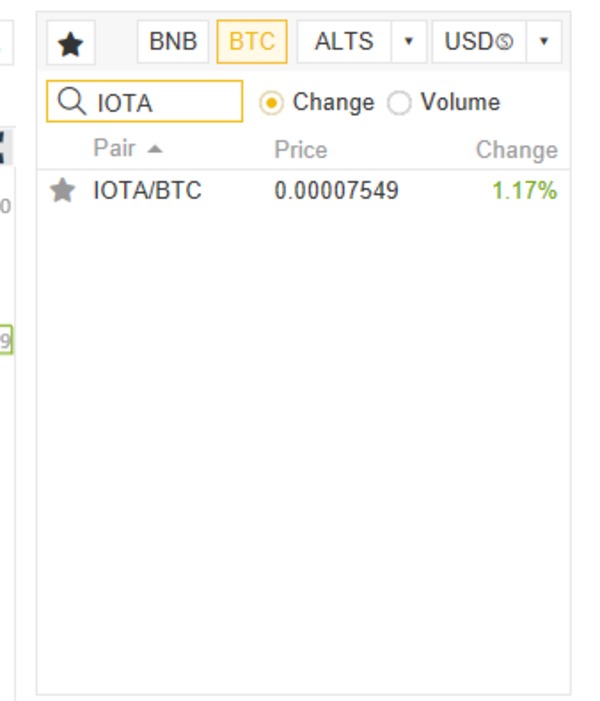 Click the IOTA/BTC selection and it will take you to the following page: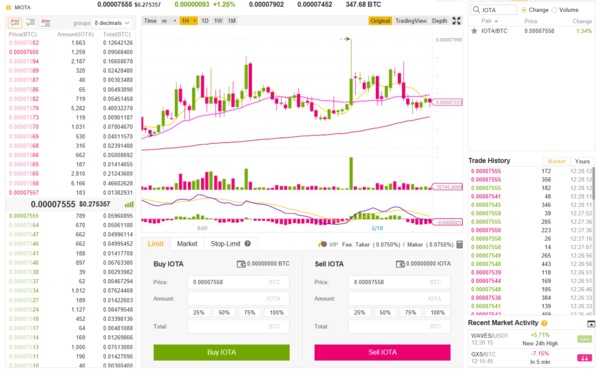 At the bottom of the page, you'll see the order box where you can buy IOTA using BTC by simply entering the amount of IOTA you want to buy and clicking the green "Buy" button.
Congratulations, you've just purchased IOTA!
Ready to tackle another easy digital currency-related project? Here you go!
Take less than a minute to subscribe to the Bitcoin Market Journal newsletter so you'll continue to receive timely news, guides, and altcoin information. It's the best investment you'll make today!