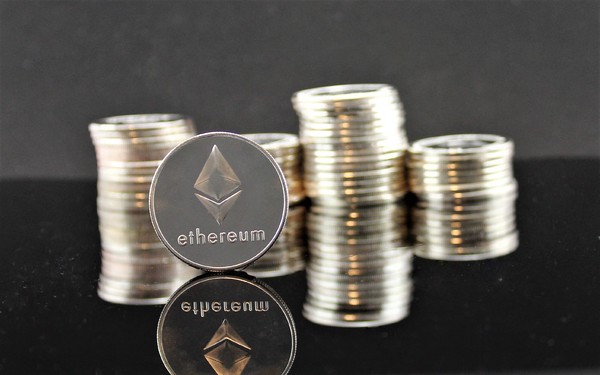 Looking to extend your portfolio with some altcoins? After bitcoin and Ripple, Ethereum is the third largest digital currency. If you have invested in a few Initial Coin Offerings (ICOs), you may have heard of this altcoin, which commonly serves as the base currency when buying ICO tokens. Therefore, before purchasing ICO tokens, you should know how to buy Ethereum. We are here to guide you on that path.
For this example, we'll use Coinbase, one of the largest exchanges in the bitcoin space.
Register an account

Firstly, to use Coinbase, you should register an account on the exchange. Head to Coinbase's website and click "Get Started" and fill in the fields with your information. After registering, check your inbox and verify your email for your newly created Coinbase account.
Verify your identity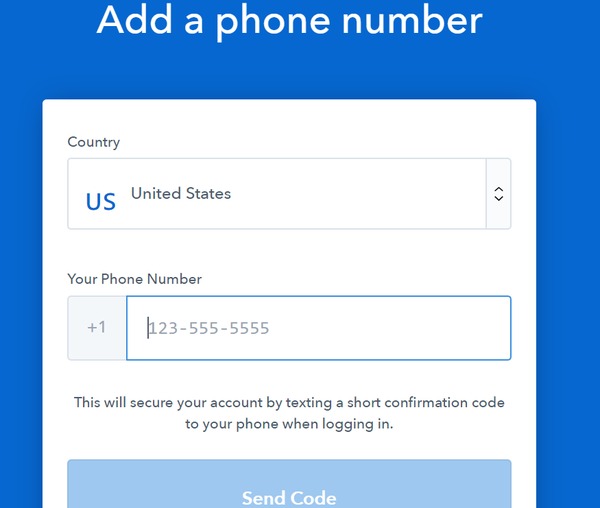 The next screen will ask you to add a phone number. After doing that, you will receive a text message with a code. Type that in the field and proceed. Subsequently, you'll see a screen asking for personal information. Fill that with your data and click "Submit." Important: fill in the form with REAL data as, in the next step, you'll have to prove your real identity with a document.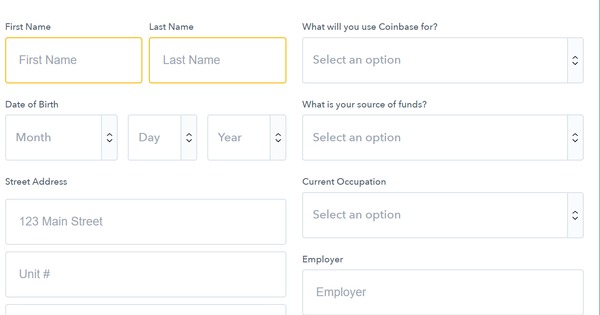 The next step is to choose a document of your choice to verify your identity. You can choose between your passport, driver's license, and a photo ID. Select one, then choose how you would like to send Coinbase the document (via webcam, your phone's camera, or by manually uploading the doc).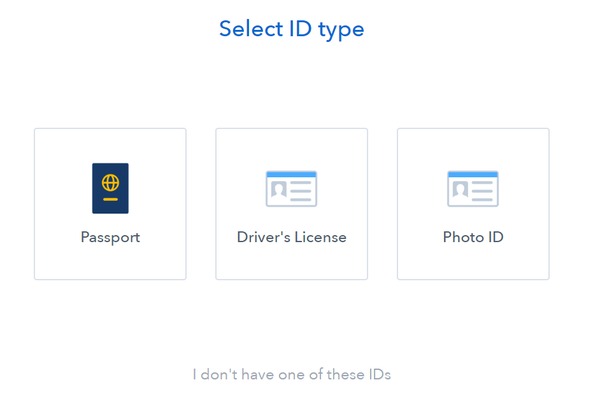 After sending your document over Coinbase, it shouldn't take long for the exchange to verify your identity. To ensure this process will be as fast as possible, make sure that the images of the documents are of high quality (meaning that both the text and your headshot are clearly visible).
Buy Ethereum
When your account is created and your identity is verified, it's time to buy Ethereum (ETH). Head to the "Buy/Sell" tab on Coinbase. To be able to purchase ETH, you should add a payment method first. Click on "Add a new account" and select whether you would like to pay via a credit card or bank account. For this instance, we will use a credit card to buy Ethereum (as it's the easiest and fastest method).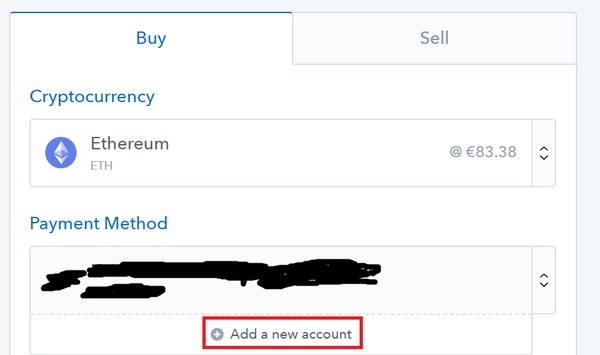 After you have added your credit card, select the amount of Ethereum you'd like to purchase and click "Buy Ethereum Instantly." If you have done everything right, you will receive your ETH fast.

For the best security, it is advised to transfer your ETH to another safe wallet, such as a hardware wallet (Ledger and Trezor are two trusted hardware wallet brands). To do that, head to the "Accounts" section, click "Send" next to Ethereum, set the amount of ETH you want to withdraw, type in your wallet address, and click "Continue."
After your funds have arrived at your wallet, you are ready to invest in ICOs. To check the list of upcoming token sales with reviews, head to Bitcoin Market Journal's initial coin offerings page.
If you have any questions regarding this guide, feel free to contact us anytime. Don't forget to subscribe to the Bitcoin Market Journal newsletter to receive similar content as well as professional analysis of the bitcoin market.