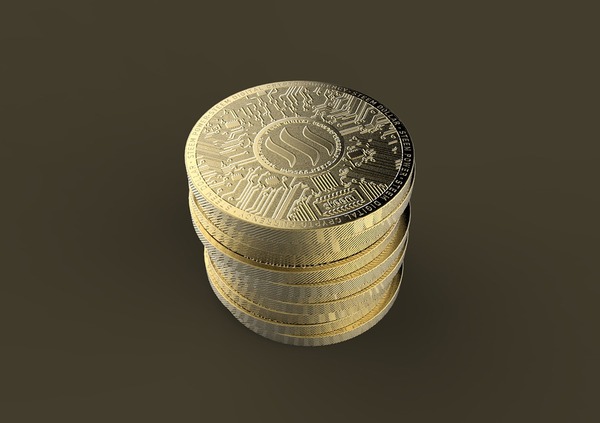 A number of leading blockchain projects, including heavyweights EOS and Tron, have decided to use the relatively new delegated Proof of Stake (dPoS) consensus mechanism to secure their blockchains.
In this guide, you will learn what delegated Proof of Stake is and find a list of the top seven most promising dPoS coins.
What Is dPOS?
The delegated Proof of Stake (dPoS) consensus mechanism was invented by Dan Larimer and first deployed on the BitShares blockchain in 2016.
Delegated Proof of Stake is a rework of the popular Proof of Stake (PoS) algorithm, but instead of each network participant staking coins, so-called "producers" are chosen to secure the network by ensuring that transactions are being processed accordingly. The network delegates this power to the producers, hence the name delegated Proof of Stake.
Unlike in proof of work blockchain networks, no mining takes place. Hence, it is considered a much more environmentally-friendly means of securing a digital currency network.
Best Delegated Proof of Stake (dPoS) Coins
To compile our list of the best delegated Proof of Stake coins, we have used criteria such as market capitalization, dPOS APR, and YTD price performance.
| Name | Description | Market Capitalization ($) | 24hr Trading Volume ($) | dPOS % APR | % Performance YTD | Community Size (Measured by Reddit Channel Members) | Score |
| --- | --- | --- | --- | --- | --- | --- | --- |
| EOS | Launched in 2018 after a highly successful token sale, EOS is a smart contract computation platform that enables the development of decentralized applications (Dapps) by providing operating-system-like services and features that developers can use to build solutions. | 4,844,714,127 | 2,706,654,150 | 1.85% | 103.44% | 67,100 | 4.5 |
| Tron | Launched in 2018, Tron is a smart contract-enabled blockchain network that aims to decentralize the Internet. Tron's biggest move to date has been the acquisition of peer-to-peer filesharing platform BitTorrent, which has helped the project to cement its place in the top ten digital currencies by market cap. | 2,113,667,656 | 724,757,213 | 4.20% | 63.53% | 8,300 | 4 |
| Cardano | Cardano is a smart contract-enabled blockchain platform that wants to "deliver more advanced features than any protocol previously developed." The project intends to achieve this by leveraging a research-first driven approach and by actively engaging corporations to boost the adoption of its blockchain solutions. | 1,831,656,704 | 113,372,672 | 3.70% | 70.38% | 74,500 | 4 |
| Tezos | Tezos is the world's first self-governing blockchain platform that enables the creation of decentralized applications (Dapps). After a successful ICO, the venture had a bumpy start after its founders were embroiled in a legal battle with their foundation. However, once the issue was resolved, Tezos launched its mainnet and the project has managed to establish itself among the largest digital currencies by market cap. | 775,895,390 | 6,123,100 | 7.15% | 141.76% | 14,900 | 3.5 |
| Lisk | Launched in 2016, Lisk is one of the oldest smart contract blockchain platforms that stands out with its key features of enabling sidechains that are linked to the Lisk blockchain. While Lisk has not managed to gain substantial adoption among corporations, it remains one of the most innovative blockchain ventures in the market. | 173,064,296 | 8,199,665 | 3.53% | 3.66% | 30,500 | 2.5 |
| BitShares | Launched in 2014, BitShares is a blockchain network whose primary function is to enable the creation of "Smart Assets" that can be bought and sold on the BitShares project. Today, BitShares is most known for its decentralized exchange that enables the trustless trading of blockchain tokens. | 144,296,525 | 3,531,421 | 1.00% | 37.62% | 7,200 | 1.5 |
| Steem | Steem was launched in 2016 as the blockchain that underlies the popular blockchain-powered social media and blogging network, Steemit. Despite falling out of the top 20 digital currencies a long time ago, the popularity of its social media platform has provided Steem with a substantial user base that is unlikely to stop using the digital currency any time soon. | 100,703,367 | 1,074,608 | n.a. | 16.63% | 3,800 | 1 |
Related Articles:
Subscribe to the Bitcoin Market Journal newsletter to discover the latest investment opportunities that the digital asset market has to offer.