When contemplating an investment in digital currencies, it never hurts to find out what other investors in the space are doing and what results they have achieved.
Here, then, are the stories of three Kansas City entrepreneurs who opened their own businesses in the cryptocurrency space. Kory Bostwick is a miner, Ryan Derks is a crypto asset manager, and Tim Lawrence is a crypto trader and leader of The Kansas City Bitcoin and Cryptocurrency MeetUp Group.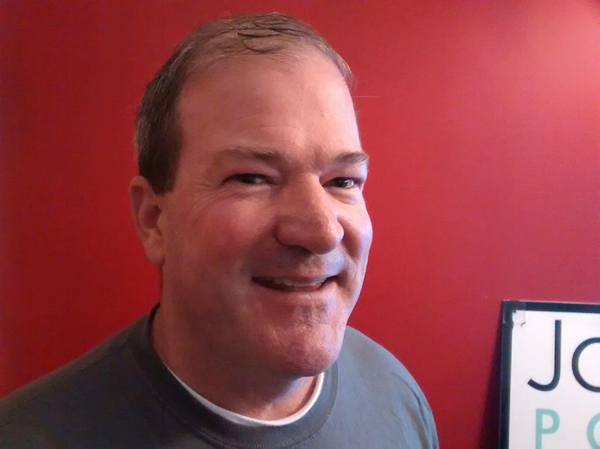 Kory Bostwick: Ethereum Miner Extraordinaire
Kory Bostwick began mining ethereum in mid-2017 after one of his employees suggested he get into it. Bostwick has a background in buying and selling computer and networking parts. He has 880 Graphics Processing Unit (GPU) miners running at his warehouse in Gardner, 30 miles southwest of Kansas City.
Bostwick said he and his staff have been working nonstop for 90 days, putting in 12-14 hour days, building and setting up GPUs. He showed pictures of huge racks of GPUs in a presentation Dec. 1, 2017, at the Kansas City Bitcoin and Cryptocurrency MeetUp. He is soon to have a total of 1500+ GPUs operating in his warehouse.
Bostwick offers investors an opportunity to buy a miner. Additionally, he offers free hosting and free electricity in exchange for half the revenue. Investors like this arrangement because they do not have to look for a place to host their miners, nor worry about paying for electricity bills.
He said the miners quickly pay for themselves, and the business is profitable. Bostwick purchased a large generator that will cut in half his electricity costs. He said GPU parts are expensive. He recommended that anyone wanting to get into mining should buy "quality." Out of 100 miners right now, only one miner is not working.
Bostwick figures ethereum is here to stay. It is the most useful digital currency because there are so many applications built on top of its network, he notes. ETH hit its highest number of daily transactions — 663,579 — on Wednesday, Nov. 29, 2017. It is a solid network, and by owning ETH, you own a piece of it. The maximum supply is 100 million ETH. Bostwick's plan?
"I want to mine as much ethereum as possible before the price goes to $5,000," Bostwick said.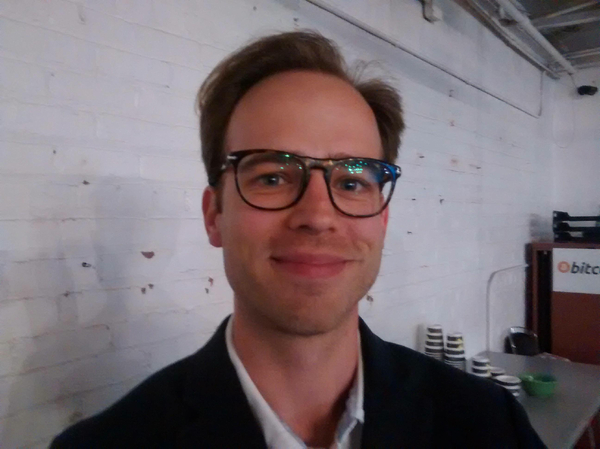 Ryan Derks: Seasoned Investor
Ryan Derks, of Lee's Summit, Missouri, recently opened Ryan's Hodl Fund, a bitcoin and cryptocurrency investment management firm. (The word Hodl is another word for Hold.) From 2010 to 2017, he worked as an investment advisor managing stocks, bonds, mutual funds, real estate investments, and other alternative investments for clients. While working as a financial advisor, his firm discouraged him from talking about bitcoin with his clients. He saw a bigger future managing crypto than traditional assets, so he quit the firm and started his own business.
Derks quickly attracted $40,000 in assets under management, his goal is managing $25 million. His early clients are happy because his strategy of buying and holding Bitcoin, Ethereum, and Litecoin has worked very well. He takes a three percent annual fee for assets under management.
Because there is a technology barrier for most people, his clients like the fact that he helps them get started with a new wallet. His clients own and have custody of their wallets.
Derks has much experience in the field of investing. His father is a stockbroker and Derks himself started buying stocks while in high school and college. He got in on the IPO for Google at $80.00 per share. While still in college, he read Satoshi Nakamoto's whitepaper and saw tremendous promise with bitcoin. Derks started buying Bitcoin in 2013 when it was cheap compared to today's prices. He was impressed that no one has cracked Bitcoin's ledger; the miners are able to secure legitimate transactions.
Derks expects Wall Street to play catch up with bitcoin and other cryptocurrencies.
"This is about to blow up," Derks said. "it's no longer a little hobby."
Derks said many traditional investment advisors do not know what to make of bitcoin. Some are negative and arrogant and ignore the computer blockchain technology behind bitcoin and ethereum. The price of bitcoin and ethereum are being driven by the mathematics of limited supply against a hungry demand from buyers around the world. Financial advisors should not ignore change in the crypto blockchain market, he said.
"They are going to be forced to have a position on it eventually," Derks said.
Derks registered his firm with the U.S. Securities and Exchange Commission, to comply with the IRS, and state regulators. He abides by anti-money laundering (AML) and know-your-customer (KYC) standards. Clients of Ryan's Hodl Fund can expect a simple signup process and will be provided copies of all documents they sign. On a quarterly basis, clients also receive account overview statements. All documents are securely stored and all electronic communication is preferred to be used with Proton Mail, a Swiss-based end-to-end encrypted email service.
As part of his job for clients, Derks reviews Initial Coin Offering white papers to see whether an idea has merit. So far, he has invested only in bitcoin, ethereum, and litecoin. Many ICOs have turned out badly, so he has stayed away from investing in the ICO market, but he keeps an open mind.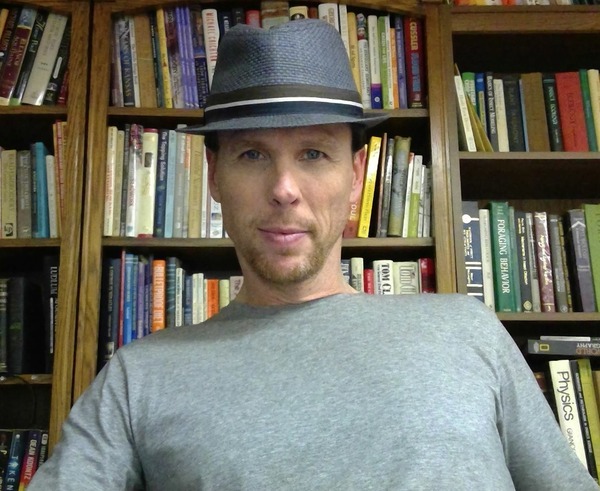 Tim Lawrence: Bitcoin Convert
Tim Lawrence's journey to bitcoin is an exotic run through the 1990s and early 2000s, operating a trading cards and comics business, playing music and working in LA, and eventually accepting bitcoin for payment of trading cards, when bitcoin was under $500.
Lawrence grew up on a farm in eastern Kansas. After high school, he and a friend started a comic book, toy store, and collectible trading card business known as TNT's Comic Market in Lawrence, Kansas. He also sang in hard rock bands. He later sold his comic/card business and went to Los Angeles to work for a management company and supported musicians like Stone Temple Pilots, Limp Bizkit and stars like Natalie Portman and Vin Diesel. The legendary surfer Corky Carroll offered to teach Lawrence how to surf after seeing him get beat up in the waves at Huntington Beach.
After four years in LA, he returned to Kansas City and worked building computer networks in the mid-2000s. Lawrence purchased a condo in downtown Kansas City and traded Magic: The Gathering trading cards. The Magic: The Gathering trading site later converted itself into Mt. Gox, one of the early bitcoin exchanges. Some of the earliest and most rare Magic: The Gathering Trading cards have now sold for up to $100K.
Lawrence had initially been skeptical of bitcoin because of Silk Road's nefarious uses for the digital currency. However, as he studied the nature of bitcoin, he learned it could not be counterfeited. The ledger was trustworthy. When bitcoin was around $220 per coin, Lawrence agreed to accept one bitcoin for a trading card.
"Even at the time, I begrudgingly did it," he said. As he studied bitcoin, though, he saw its potential.
Mathematically, bitcoin favors the investor due to its maximum 21 million supply and growing popularity. Lawrence set aside a budget to buy bitcoin every month, using a dollar cost averaging approach.
Lawrence has invested in multiple Initial Coin Offerings. Many of these ICOs started out at $1.00 but by the time coins became publicly traded, the coins fell to $0.03. Nevertheless, he said, his total crypto gains far outweigh his losses. He likes to trade bitcoin. He believes BTC has the potential to go to $50,000 to $100,000 and beyond.
A few years ago, Lawrence joined the Kansas City Bitcoin and Cryptocurrency MeetUp group, which at the time just had a few members.  He was asked to take it over in August 2017, which he agreed to do. Now the group is one of the most popular MeetUp groups in the area, with over 100 people at its last meeting at OfficePort KC in Kansas City's Crossroads Arts District. The group's focus is on information and education on cryptocurrencies.
As is evident by the stories of these men, digital currency investors come from varied backgrounds and approach investment in digital currencies in a variety of ways. The lesson is that perhaps there is no one right way to take advantage of the digital currency space.
One thing is certain, however. Investing in digital currencies does require that you do research and stay abreast of what is happening in the digital currency marketplace. One way to stay on top of the ever-changing world of digital currencies is to subscribe to the Bitcoin Market Journal newsletter. It is the best investment you will make today!