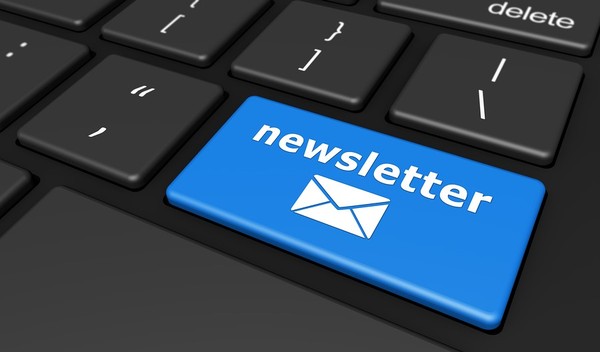 Crypto newsletters are an excellent way to stay up-to-date with the latest news, events, and developments surrounding the digital asset markets. As a digital currency investor, knowing what's happening in the market is essential as it can help you to make better investment decisions.
We've rounded up a list of the best crypto newsletters for 2020, other than our own Bitcoin Market Journal newsletter, of course!
Best Crypto Newsletters
We have selected and ranked the below listed digital currency and blockchain-focused newsletters using criteria such as launch year, publishing frequency, and a number of subscribers, among others.
| Name | Description | Launch Year | Publishing Frequency | Number of Subscribers | Degree of Investment Focus | Twitter Followers | Score |
| --- | --- | --- | --- | --- | --- | --- | --- |
| Unbankd | Unbankd has emerged as one of the most popular daily crypto newsletters with over 16,000 subscribers reading its content, which spans beyond investing in digital assets to cover a wide range of topics affecting the growing decentralized economy. | 2018 | Daily | 16,000 | 4 | 12,000 | 3.5 |
| Off The Chain | Off The Chain is a crypto newsletter focused on bitcoin, the tokenization of assets, and the wider blockchain industry. Written by digital asset portfolio manager and popular podcaster Anthony Pompliano, this newsletter is a must-read for serious bitcoin investors. | 2018 | 2 - 4 Times a Week | ? | 5 | 205,000 | 3.5 |
| CoinSnacks | CoinSnacks is another highly popular crypto newsletter for bitcoin and altcoin investors with over 11,000 subscribers. This weekly newsletter provides price analysis, market insight, and exclusive interviews with leading figures in the blockchain industry. | 2017 | Weekly | 11,000 | 5 | 1,000 | 3 |
| MIT Chain Letter | The MIT Technology Review's blockchain newsletter, Chain Letter, is written by editor Mike Orcutt and focuses on all things blockhain and digital currencies twice a week. The newsletter focuses on the most important events in the digital asset industry and is a great read for both experienced and novice bitcoin investors. | 2017 | Twice a Week | ? | 4 | 952,000 | 3.5 |
| Crypto Weekly | CryptoWeekly is an email newsletter that provides industry insight, expert price analysis, exclusive interviews, and more. The bi-weekly newsletter is being read by over 6,000 subscribers, which is a testament to its quality and popularity. | 2017 | Twice a Week | 6,000 | 5 | 700 | 3.5 |
| Long Reads Sunday | Long Reads Sunday is a weekly newsletter written by Nathaniel Whittemore, a marketing and strategy consultant to bitcoin and blockchain companies. In this weekly newsletter, he shares what the industry's leading figures have spoken about on Twitter and highlights the week's most relevant themes in crypto. | 2018 | Weekly | 1,411 | 4 | 19,000 | 3 |
| Token Daily | TokenDaily is a short, easy-to-digest daily newsletter that covers the most important news, events, and insights into the world of digital asset and decentralized technologies. | 2018 | Daily | ? | 4 | 7,000 | 2.5 |
| Token Economy | Token Economy is a highly popular weekly newsletter with over 25,000 subscribers. Written and curated by Stefano Bernardi and Yannick, the newsletter delivers "opinionated thoughts on the most interesting trends and ideas in cryptocurrencies, blockchains, dapps, DAOs & the growing token economy." | 2017 | Weekly | 25,000 | 4 | n.a. | 3 |
Related: